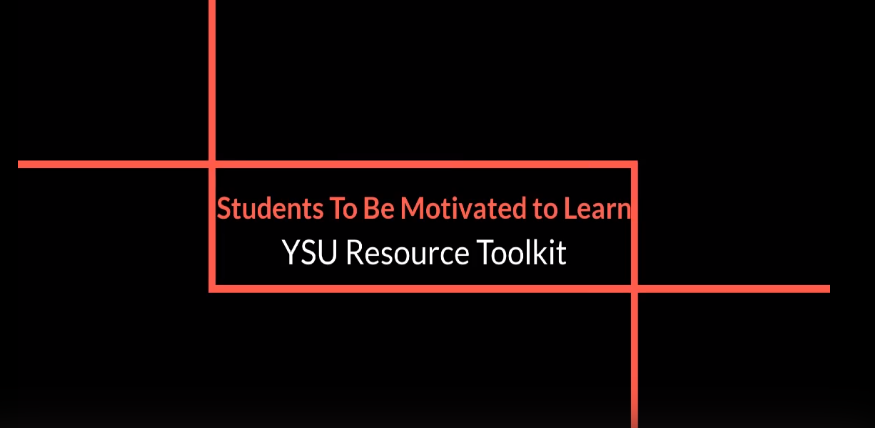 Click on the image above to view the video!
This video is a walkthrough of the strategies, technology, and resources found on this outcome webpage. It was recorded during the summer Resource Toolkit Workshop Series (July 2020). You can access the video using your YSU credentials. Please contact atkaufman@ysu.edu if you are unable to access the video.
---
Faculty can not control everything, but they can create a classroom environment that can encourage students' motivation. Both intrinsic and extrinsic factors affect whether students feel interested in a course and are inspired to work hard in a class. Check out this short video from Dr. José Antonio Bowen on How Student Thinking Works. 
Best practices and tips are provided on this page organized three different classroom motivation strategies:
    Inspire interest in the subject matter.
    Ensure opportunities for student success.
    Create a positive learning environment.
Inspire Interest in the Subject Matter

Help students find personal meaning in the material through real-world problem-solving, personal reflection, applied learning, and/or career-based case study.
Identify assignments that require curiosity, challenge, or mastery.
Avoid "busy work," and seek assignments that students will see as valuable.
Give students as much control over their own education as possible (e.g., topics, projects, class structure, etc.)

Ensure Opportunities for Student Success

Give students opportunities for success early in the semester to give them confidence and avoid demoralizing feelings. Once students succeed, incrementally increase the difficulty level.
Assign tasks that are realistic.
Avoid grading on the curve to give all students the opportunity for high scores.
Teach students effective learning strategies

Consider sharing resources from Dr. Saundra McGuire; such as The Study Cycle

Teach students about growth mindset and share your own struggles.
Encourage and reward peer tutoring

Create a Positive Learning Environment