BOOK A CONSULT WITH AN ITL TEAM MEMBER
Schedule a consultation online here!
This is the easiest way for you to get support with your technology and/or pedagogy needs! Consults can be booked a minimum of 24 hours in advance with any of the following ITL members. If you need assistance within 24 hours, please contact an ITL Member directly and they will do their best to provide you support.
The IDDC Student Team (IDDC@ysu.edu or book an IDDC consult) is also available to provide Blackboard support including Blackboard Original, Blackboard Ultra, test creation, and uploading content to your Blackboard course. Please give the IDDC a one-week turn-around for test creation!
---
Hillary Fuhrman
ASSISTANT PROVOST, TEACHING AND LEARNING
330-941-2453
Jones Hall 3048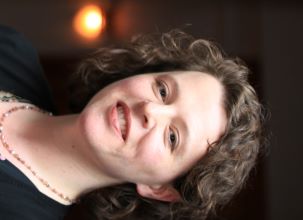 ---
Dr. Cary Wecht
FACULTY DEVELOPMENT DIRECTOR & PROFESSOR OF COMMUNICATION
330-941-2337
Jones Hall 3046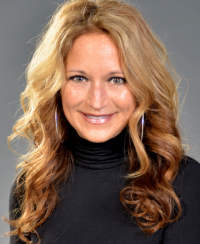 Cary is a Professor of Communication, and Director of Faculty Development in YSU's ITL. A communication generalist, her research interests involve the nexus of media use and interpersonal communication; her former research helped to spawn the Communibiology paradigm. She is the author of book chapters on varied topics such as media criticism, public speaking, communication and biology, use of media during 9/11, reality television, and business communication. Her conference presentations extend to topics such as argumentativeness and verbal aggression, as well as curriculum and pedagogy. Her research has been published in Communication Quarterly, the Journal of Broadcasting & Electronic Media, and Communication Research Reports. Cary received her PhD and MA from Kent State University and her BA from Youngstown State University.
---
Dr. Alison Kaufman
ASSISTANT DIRECTOR, ASSESSMENT
330-941-4679
Jones Hall 3048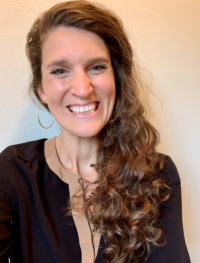 Alison has been with YSU since 2016, and is primarily responsible for managing student-learning outcomes assessment for academic and co-curricular programs, and managing institutional student surveys (NSSE, Noel Levitz). On campus, she also serves as an advisor to the Student Government Association and teaches part-time in the College of Education. Before coming to YSU, she completed a BS in Non-Profit Administration at Cleveland State University, MS in Urban Education (Instruction in Urban Settings) at Florida International University, and a PhD in Urban Education (Policy Studies) at Cleveland State University. She is interested in involving students in the assessment and evaluation process, critical pedagogy, and finding ways to increase the use of student voice in decision making.
---
Jordan Sarjeant
GRADUATE ASSISTANT INTERN
Jones Hall 3048