Upcoming Faculty Development Opportunities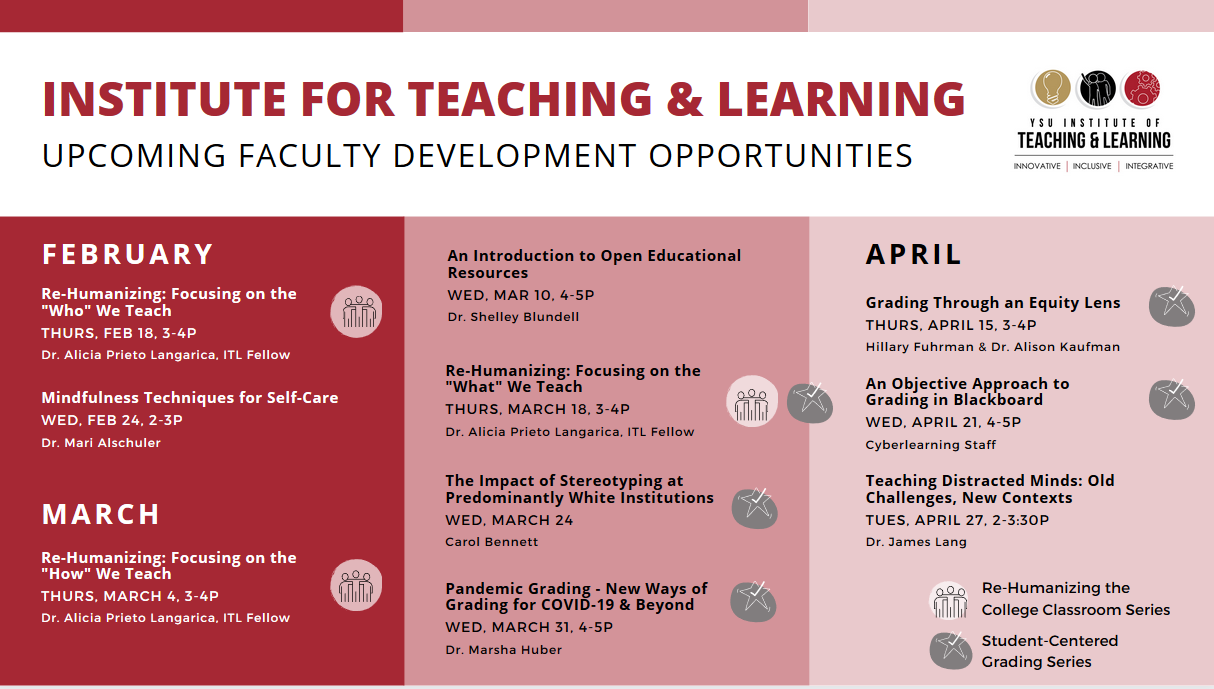 ---
We Want to Hear from You!
The Faculty Survey of Student Engagement (FSSE) launched on March 23rd, and we want to hear from you! Find out more information.
---
Creative Course Delivery

Video Overview by Hillary Fuhrman, Interim Director, Institute for Teaching & Learning
The Academic Continuity Team (ACT) is made up of faculty, staff, and students from the Institute for Teaching and Learning, Office of Distance Education, and Information Technology Services. In collaboration with the Taskforce to Determine Appropriate Creative Course Delivery, a RESOURCE TOOLKIT has been created to support the various course modalities. These outcomes, organized into 6 groups (Getting Started, Instruction Basics, Instruction Advanced, Engaging Students, Supporting Success, and Connecting Students) have been identified as strategies for ensuring your course, regardless of modality, is providing opportunities for students to learn.
---