SERVICES AND PROGRAMS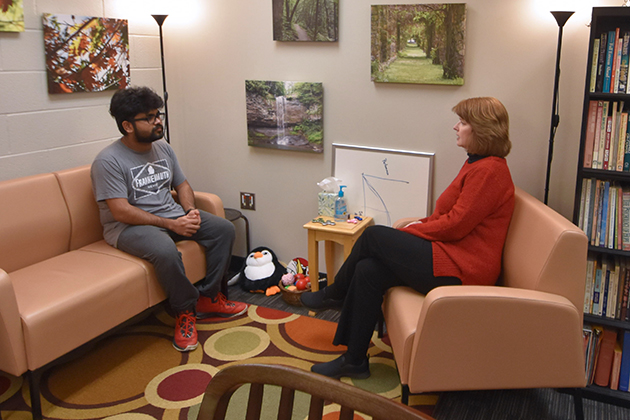 Individual Counseling
The goal of counseling is to help clients achieve desired changes in their lives.  In
Individual Counseling
this is achieved by face to face meetings, one on one with a therapist.  You and your therapist will first meet and talk about what you are currently experiencing (and have experienced in your past); what you want to change; how willing you are to make those changes;  and how  you can make and sustain your desired changes.  You and your therapist will set up goals in a collaborative process.  You may meet with your therapist weekly or more sporadically depending on your goals and progress.  Our services are free, problem focused, and confidential.
Common issues that we address include:
Anxiety
Depression
Stress
Relationship concerns
Difficulty managing multiple roles and their impact on being a successful college student
Juggling life's responsibilities is a challenge that causes many individuals to feel anxious, confused, or overwhelmed at times. We are here to help.
Consultation and Referral Services
Faculty, staff, and other concerned persons often call  Student Counseling Services when faced with students displaying a range of behaviors that may be a cause for concern, including:
 Worry, anxiety, expressions of sadness/hopelessness, or poor hygiene
A pattern of withdrawal from participation or excessive absences
Irritability and conflict with others
Confused patterns of thinking or communicating
Oral or written expressions of distress, self-harm and/or suicidal/homicidal ideation
 
Our therapists are happy to speak with you on the phone about your concerns and how to make the most appropriate referral for the student.   We work closely with many departments on campus including Student Outreach and Support, Center for Student Progress and the Student Health Clinic and may refer to these or others groups/organizations on and off campus to best help a student. 
 
Educational Programs
Educational Programs, also known as "Outreach," is the method of extending the 
care and expertise
of Student Counseling Services staff and trainees to the broader
YSU
community through prevention and intervention services. In our preventive efforts we strive to promote feelings of connectedness and a sense of belonging to our campus community to further the development of well-rounded individuals who better understand and are ready to assume their place in our diverse society.
Reaching out to the campus community is an integral component of clinical service delivery and essential to meeting the diverse needs of
YSU
 students. We are committed to bringing prevention and workshops to students who might not otherwise utilize Student Counseling Services.
The Student Counseling Services staff is dedicated to fostering connectedness and belonging to
YSU
students through the offering of didactic and interactive experiences. Each presentation is designed for a 45-60 minute time frame with an audience of at least 10 people. The Objectives of the presentations: improve relationships through healthy communication and adopting healthy coping strategies to provide a path to success both individually and as a community member.
Student Counseling Services staff will review the request and do our best to accommodate it. However, during times of heavier clinical demand we reserve the right to modify or decline requests.
To learn more or schedule an Educational Program for your group or class, please contact us at 330-941-3737 to discuss your needs.
---
CRISIS INFORMATION
Crisis Text Line: Text "Start" to 741741 to get help now.
National Suicide Prevention Number 1-800-273-8255
Help Network of Northeast Ohio 1-800-427-3606
(330) 747-2696: 211
Help Network of Northeast Ohio has information on a Suicide Survivors Support Group.
---
Warning Signs of Suicide
If someone you know displays any of the following signs they could be at risk of suicide. Please contact a mental health practitioner or physician to intervene to assist that individual.
Talking about suicide
Drastic changes in behavior ,eating ,sleeping ,school, alcohol or drug use
Loss
Hopelessness, Depression
Previous Attempts
Impulsive Behavior
Family History of suicide, violence, or chemical Abuse
Giving away prized possessions
Call the Student Counseling Center at 330-941-3737 to arrange training for your student group.
---
After Hours Emergency
If you are on campus, please call the YSU Police at (330) 941-3527.
If you are not on campus, please call Help Network of Northeast Ohio Crisis Center at (330) 747-2696 or your local police.
You may also go to your local emergency room.
---
Download the Virtual Hope Box App for Apple & Android Devices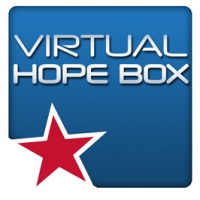 More Self-Help Smartphone Apps