Our top priority is the health and safety of our patrons and our staff. This includes wearing a mask in our facility at all times to protect yourself and others while working out. Since people can spread the virus before symptoms start, or even if people never have symptoms, wearing a face covering protects you and others around you. The Youngstown Mayor and Board of Health issued an order for the use of masks by everyone in public, in the city of Youngstown until further notice. We are currently deep cleaning and disinfecting our facility regularly, we added sanitizing stations and developed new protocols and procedures to create the safest environment possible.  
We are following all University and State guidelines for cleaning, program offerings and social distancing protocols for our patrons and guests. Be well and stay safe.
---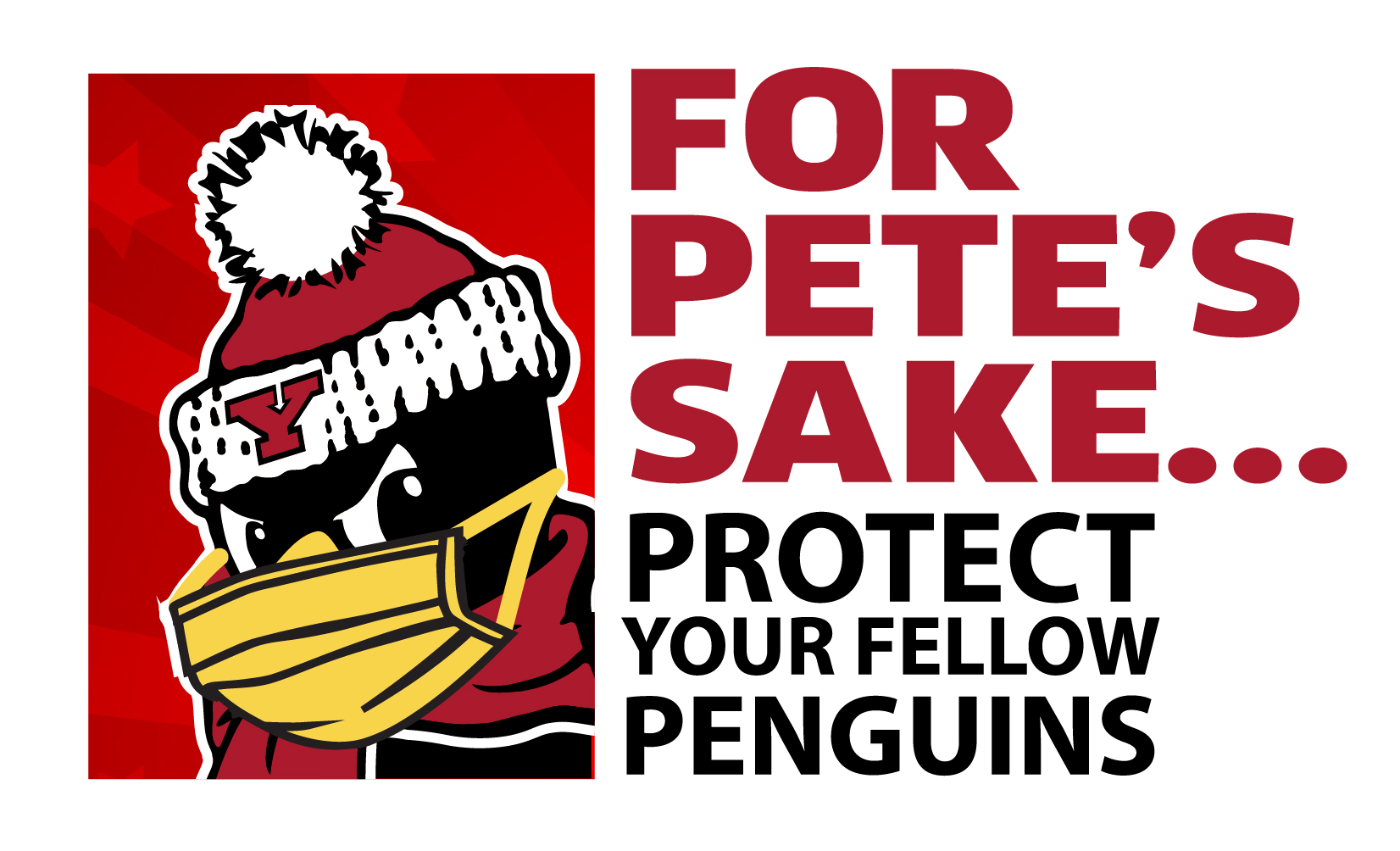 Click on the For Pete's Sake picture above to see all the changes to the
Andrews Student Recreation & Wellness Center
---

Need to workout at home or need some stress relief from the comfort of your home couch?Try one of our premade workouts,stress relief tips, Egaming tips, adventure rec programs, etc...!
---
For all the updated information regarding YSU's response to the coronavirus (COVID-19) please visit: https://ysu.edu/coronavirus-information

Youth Programs
Campus Recreation is proud to now offer youth-oriented activities! These activities are meant to provide a supportive and enjoyable environment where kids can learn while making new friends! Visit our website to learn more about our offerings!

Wellness
We offer a wide variety of wellness programs such as Fitness Assessments and even stress mangament programs to name a few!
Learn More...

Fitness
Our department offers a facility with more than 70 pieces of cardio equipment, 24 weight training pieces, and a combination of 40 plate-loaded and free-weight stations! We also offer programs like Group X and personal training!

Intramurals
YSU Intramurals are a very popular, non-varsity sports opportunity with leagues and one-day tournaments. It fills the needs of the competitive or "just want to have fun" student. Participate, Don't Spectate.

Special Events
Looking to get out with friends and have some fun on campus?  Campus Recreation provides opportunities for social and emotional wellness by having different special events on campus throughout the year!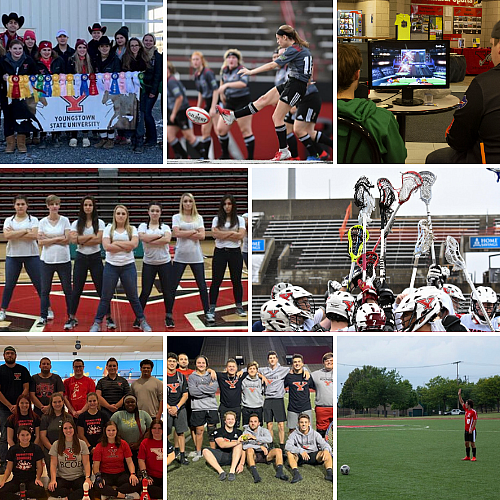 Club Sports
Did you play high school sports and want to continue the competitiveness? Then Club Sports might just be for you. Check the links on our page for registration and more information in regards to our Club Sports teams.

Web Store
Pay a visit to our store to register for events, trips, and programs!

Equipment Reservations
Campus Recreation is happy to announce the new equipment reservations procedures to allow you easier access to reserve and rent equipment

Adventure Rec
Adventure Recreation provides opportunities for students and community members to be involved in a wide variety of outdoor activities!
For questions, please call (330)941-3488
Campus Recreation serves under the Divison of Student Experience. For more information about the Division please see the link: https://ysu.edu/student-experience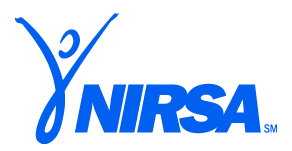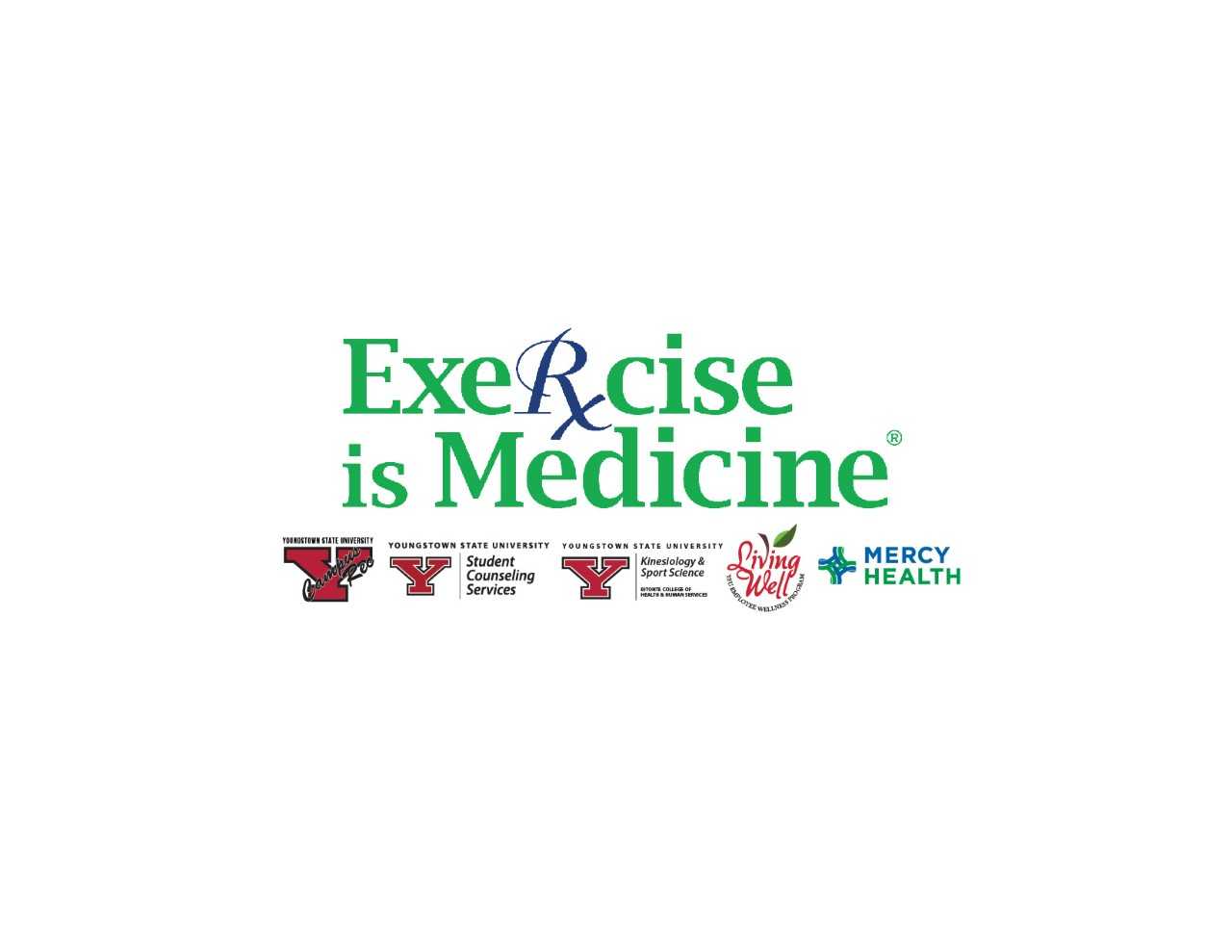 The Department of Campus Recreation provides a diverse and intentional programming to the YSU community with the goal of creating a recreational environment that is safe, inclusive, and accessible for users. Our commitment is to providing patrons of all races, ethnicities, genders, sexualities, abilities, religions, sizes, and ages with educational wellness experiences. In doing so, we aim to build and support the physical, mental and social well-being of the Penguin community.
---
Youngstown State University is committed to a policy of nondiscrimination. The University provides housing accommodations for students without regard to race, religion, color, age, gender, sexual orientation, or national origin. The University has developed procedures to assist with concerns regarding discrimination. Assistance is available through the Affirmative Action Office and the Multicultural Student Services Office.