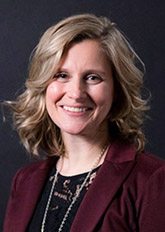 We are excited to have YOU as a Penguin. You are embarking on an incredible journey and we WELCOME you to the Penguin Family! We have an enthusiastic and caring team in Student Experience who are committed to working with you and encouraging you to take full advantage of the opportunities available to you as a student at Youngstown State University.
We are dedicated to meeting the needs of all students by: creating a sense of belonging; developing a campus community that fosters and celebrates differences and encourages cultural awareness; encouraging independence through promotion and education of healthy lifestyle choices; helping students identify their passion as well as pursue it appropriately; fostering a sense of institutional pride that encourages community and civic engagement.
We encourage you to join one or more of our registered student organizations. All offer opportunities for leadership development, peer support, networking, personal growth and community service. From Club Sports, to Greek Life and many social interests and/or academic based clubs, there is something for everyone.
Explore campus, ask questions, make lifelong friends and learn all you can about your University. Study hard, develop and foster passion, get involved and have fun. We are here to help in any way we can. We hope you reach all of your goals and realize all your dreams.
See you on campus,



Joy Polkabla Byers "JPB"
Associate Vice President of Student Experience
Joy's contact Information
jlbyers@ysu.edu
(330) 941-2242 (O)
(330) 941-2961 (F)

Go to the Division of Student Affairs homepage