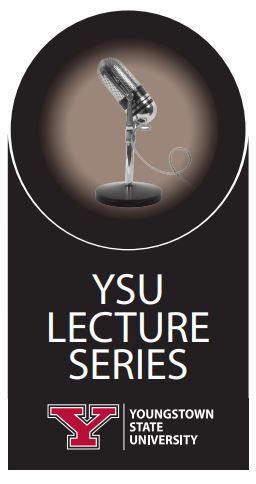 Welcome to University Events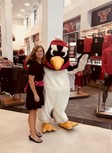 The Youngstown State University campus offers new and renovated facilities and unique spaces combined with fully comprehensive services to host business, education, personal and non-profit events.  We personalize the event to your style and make every event special.
YSU facilities include the multi-purpose Chestnut Room and DeBartolo Stadium Club, one-of-a-kind museum spaces, performance auditoriums, modern and environmentally-friendly conference and meeting rooms and plenty of options with our athletic facilities equipped to meet all your recreational needs.  Don't forget our Ward Beecher Planetarium for an out of this world event.  Our campus also boasts an award-winning park like setting if you desire an outdoor event.
Please contact me to plan your conference, meeting, research/technical presentation, social, cultural, or recreational function at YSU. YSU is located within walking distance of downtown Youngstown which offers luxurious lodging accommodations, a variety of fabulous restaurants, world class entertainment and historic theaters, cultural experiences and sporting events and of course, local flavor.
For additional information and to arrange a tour, please call 330-941-2136.
Hope to see you soon!
Go Penguins!
Jackie LeViseur
Director, University Events
For more information on the Youngstown area, please visit:
---
Event Policies
May 18, 2021
Dear fellow Penguins,
Given the changes to COVID-19 guidelines announced last week by health officials on both the state and federal levels, we want to update all of you on corresponding new protocols that we are implementing for the YSU campus effective June 2.
Individuals who have been fully vaccinated are no longer required to wear a face covering while on campus.
Individuals who have not been fully vaccinated should still wear a face covering and maintain social distancing while on campus.
These changes, outlined in more detail on the YSU COVID-19 website, align with recently updated guidance from the Centers for Disease Control and Prevention and with guidelines announced by Gov. Mike DeWine and the Ohio Department of Health.
We have made great progress as a state and a nation, and as a university, in battling the coronavirus, and you are all to be commended for keeping yourself, your friends, family and community safe. These changes are the result of that hard work.
The effort to end the pandemic, however, is not over. We strongly encourage everyone in the YSU community – faculty, staff and students – to get vaccinated. For those who have, we thank you. For those who have not, we ask that you do. (Gov. DeWine, in fact, has introduced a $1 million lottery incentive.) To find a vaccination location, visit the Youngstown City Health Department or Mahoning County Health Department.
Getting everyone vaccinated is crucial to return to near normal operations here at YSU. For this coming Fall semester, 86 percent of courses are being offered with at least some traditional, face-to-face components, bringing us back in line with pre-pandemic offerings. We are looking forward to a return to the vibrant academic living and learning environment that we all cherish.
Meanwhile, let's have a safe summer. As you all know, this virus is unpredictable. While we are putting in place these new protocols and are planning for a return to normal operations, we know that those plans can be altered at any time. So remain vigilant. Keep an eye on your YSU email and the COVID-19 site for the latest updates. Be well. And, as always…
Go Penguins,
James P. Tressel, President
---
University Policies
Public Use of University Grounds
University facilities - use, priorities, and fees.
Access to Campus for Commercial Solicitation