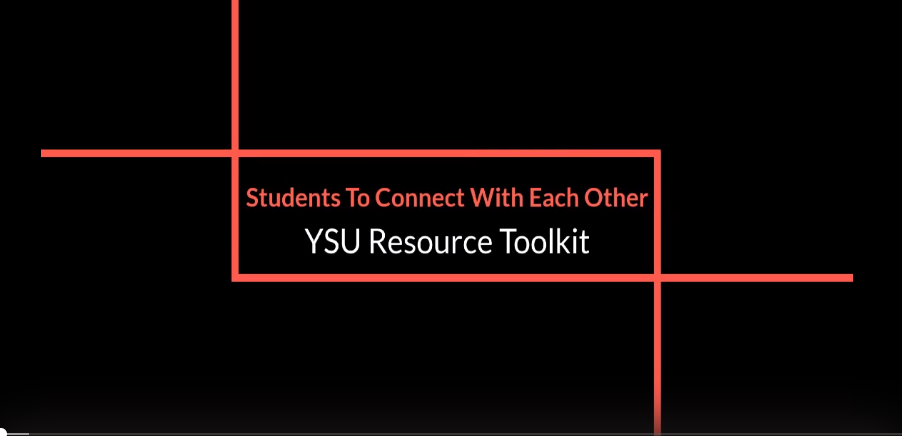 Click on the image above to view the video!
This video is a walkthrough of the strategies, technology, and resources found on this outcome webpage. It was recorded during the summer Resource Toolkit Workshop Series (July 2020). You can access the video using your YSU credentials. Please contact atkaufman@ysu.edu if you are unable to access the video.
---
Making Students Aware of Technology

It is important to let students know the collaborative and video-conferencing software that is available to them for free:
Find out more at the, "I want my students to know how to use class technologies" page. Just a reminder that students can access these tools anytime with their YSU credentials; for study groups, student organization meetings, etc. 

Encourage Students to Introduce Themselves & Share Contact Information

Consider creating an

 INTRODUCTION DISCUSSION BOARD

 for students to introduce themselves to the rest of the class. Require them to include hobbies and interests, a personal photo, and why they are taking the course. Facilitate the conversation by connecting students together with similar interests or professional backgrounds. Use this information to create groups for future assignments or projects. Let students share their contact information, and create guidelines for students to share their contact information with each other. Make sure students know how to use the Messaging feature in Blackboard (

Ultra

; 

Original

). Consider creating a

STUDY GROUP DISCUSSION BOARD

where students can express interest in joining and share their email/Webex room.

Connect Students to Activities on Campus

Encourage students to download the free 

YSU App

for event calendars, information on joining student organizations, and up to date information for students. A lot of in-person events will be put on hold this year, but many organizations and events are continuing to happen in virtual or hybrid settings.