Group Exercise Instructors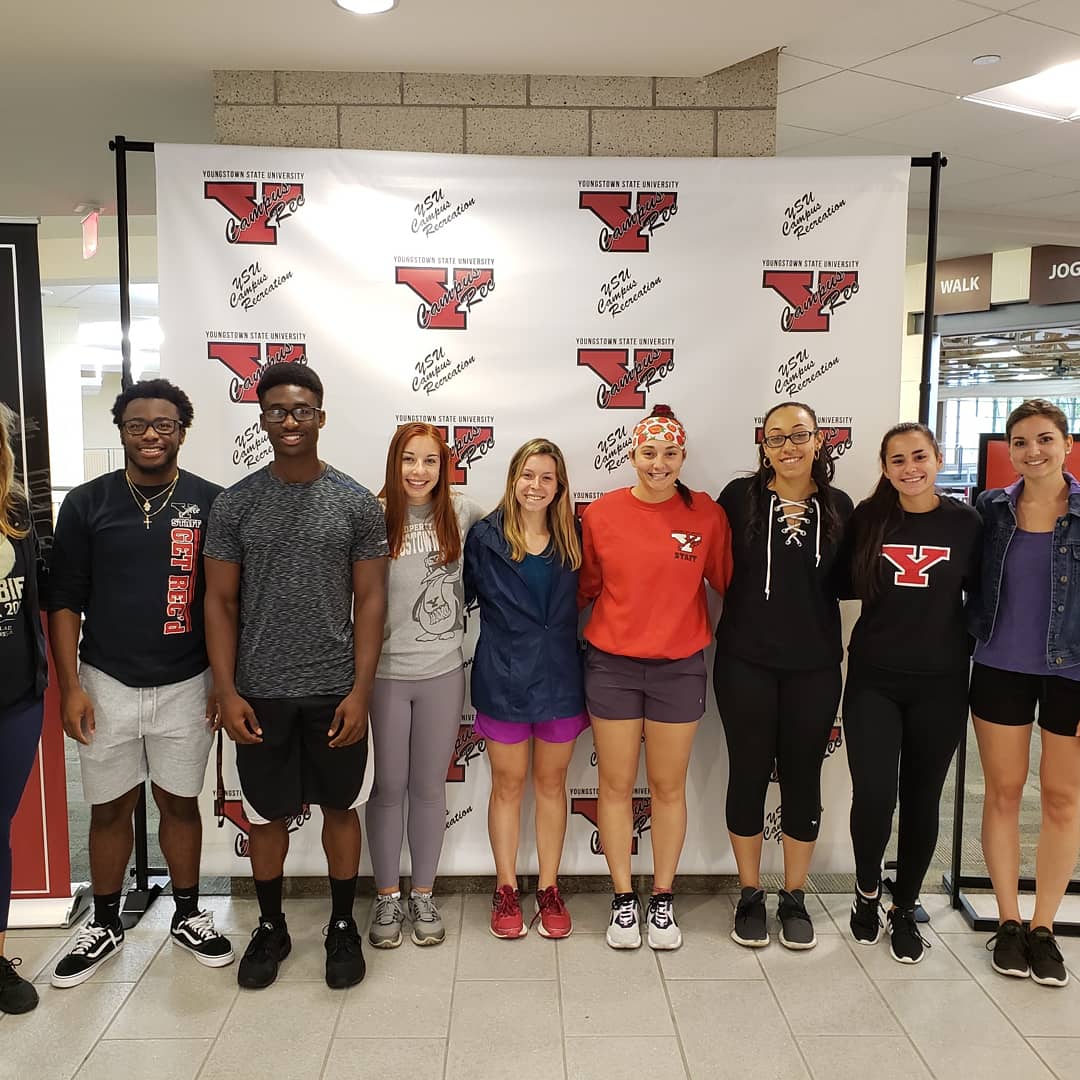 ---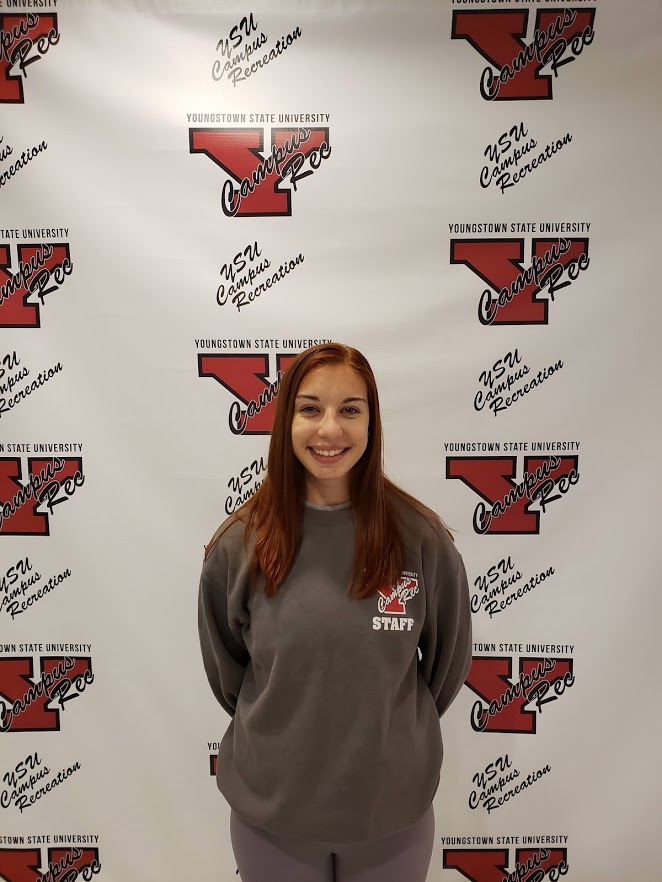 Stephanie Demain
Group X Student Supervisor
Group X/SPINNING
Circuit Training: Tuesdays at 12:15 pm
Master of Athletic Training
Stephanie's favorite thing about teaching Group X classes is helping people achieve thier goals and having fun in the process
Her hobbies are playing with her cats, hanging out with friends and laughing at Ryan's dad jokes.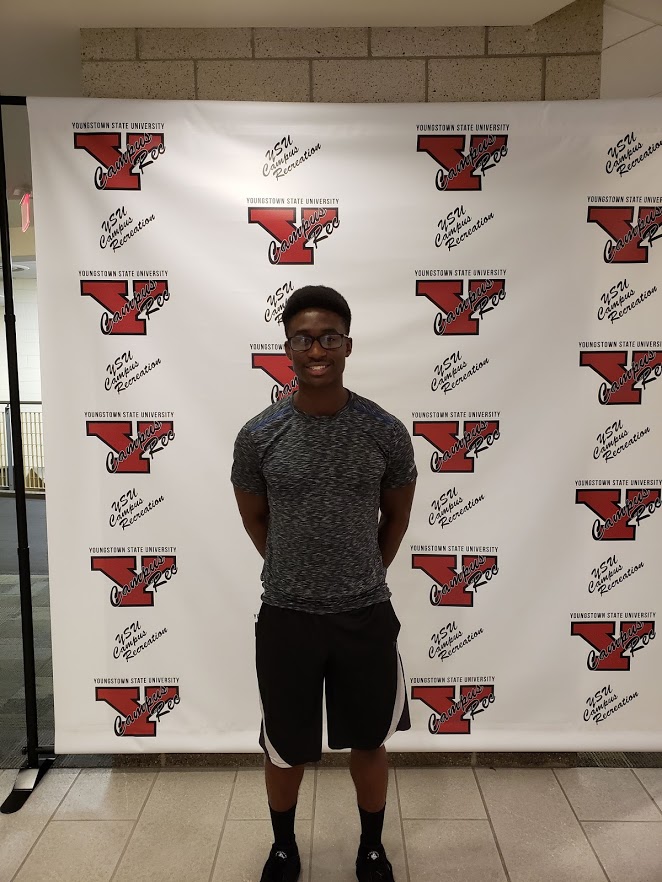 Demond Clark
Group X
Exercise Science Major
Complete Body Resistance Training: Thursdays at 12:15 pm
Demond's favorite thing about teaching Group X classes is being able to lead people through his favorite exercises
His hobby is doing anything active

Gabi Gessler
Doctorate of Physical Therapy
Group X/SPINNING
SPINNING Tuesdays at 5:30 pm
Gabi's favorite thing about teaching Group X Classes is celebrating health & wellness through movement and exercise with fellow Penguins!
Her hobbies include hicking, biking, cooking with Tumeric and spending time with her family and friends!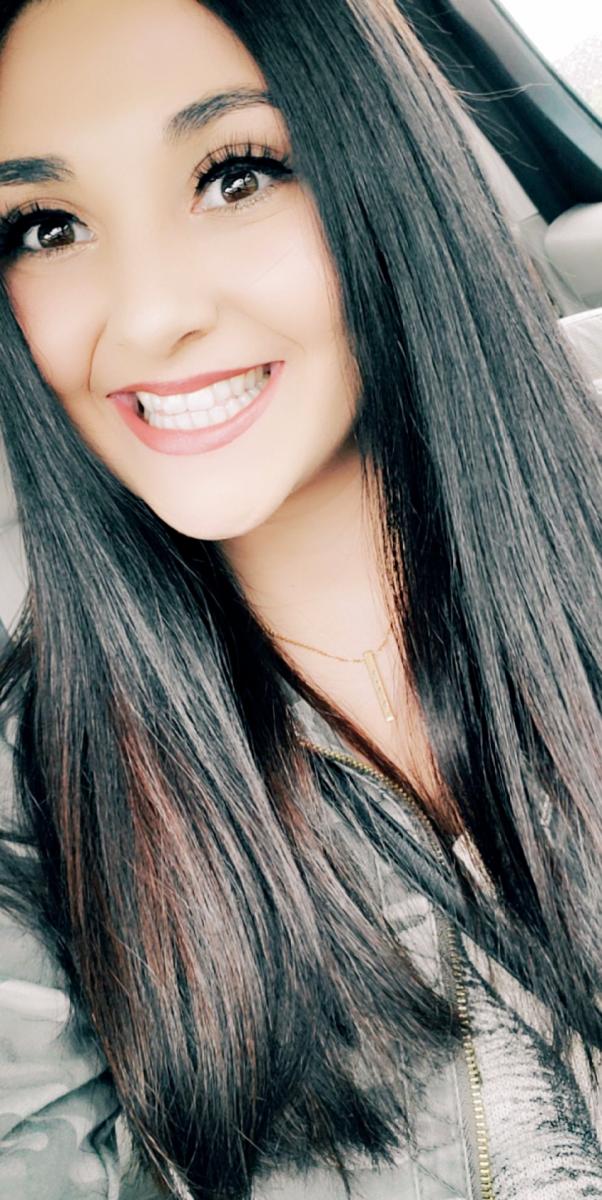 Khala Santiago
Respiratory Therapy
Group X/SPINNING
Met X: Mondays at 12:15 pm
HIIT Xpress: Tuesdays at 6 pm
SPINNING: Thursdays at 5:15 pm
Khala's favorite thing about teaching is working with the YSU community
Her hobbies include working out, watching Netflix, eating and napping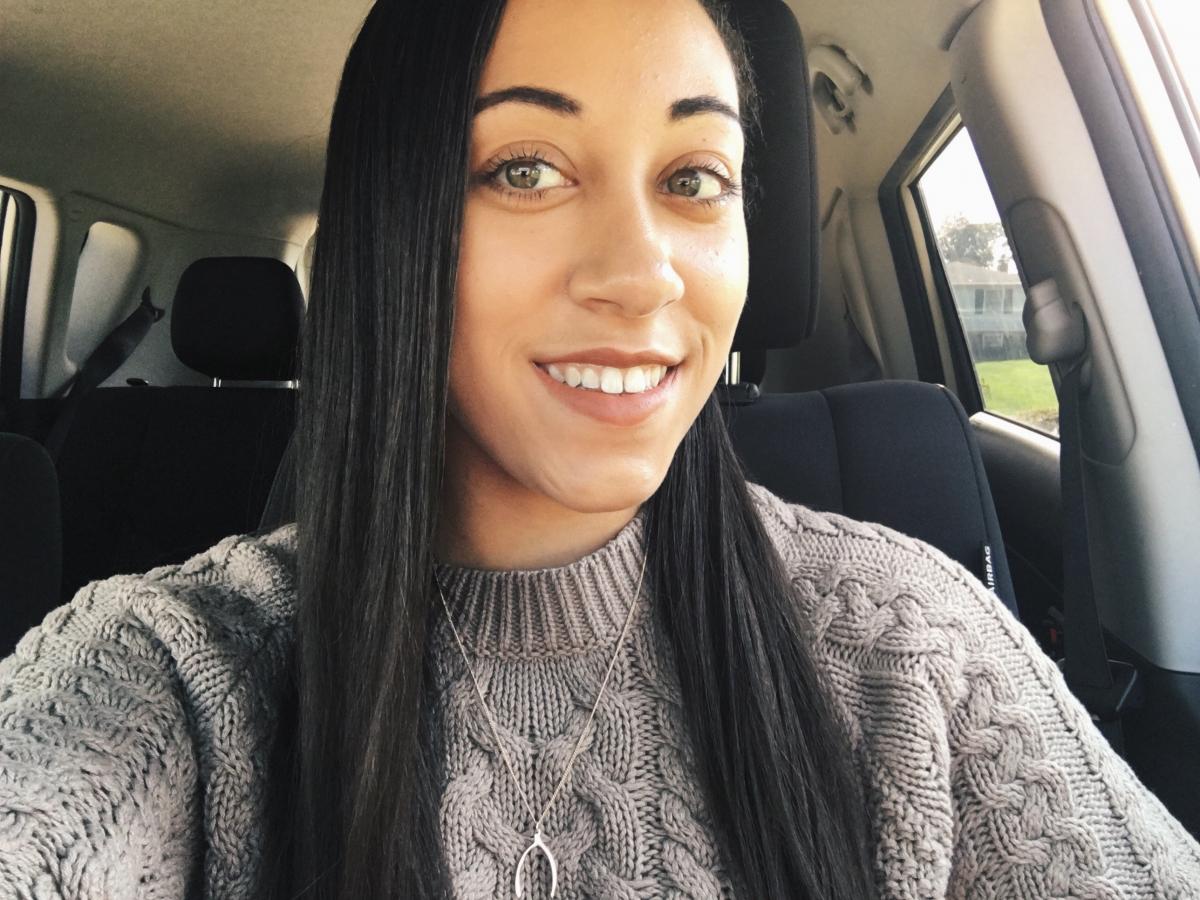 Gianna Davila
Doctorate of Physical Therapy
SPINNING
SPINNING: Tuesdays at 12:15 pm
Gianna's favorite thing about teaching Group X is bringing people together to reach thier goals and having a good time.
Her hobbies include working out, trying new food and spending time with friends
Tori Cappuzello
Early Childhood Education
SPINNING
Tori is looking forward to teach in the Fall 2019 semester.
Her hobbies include working out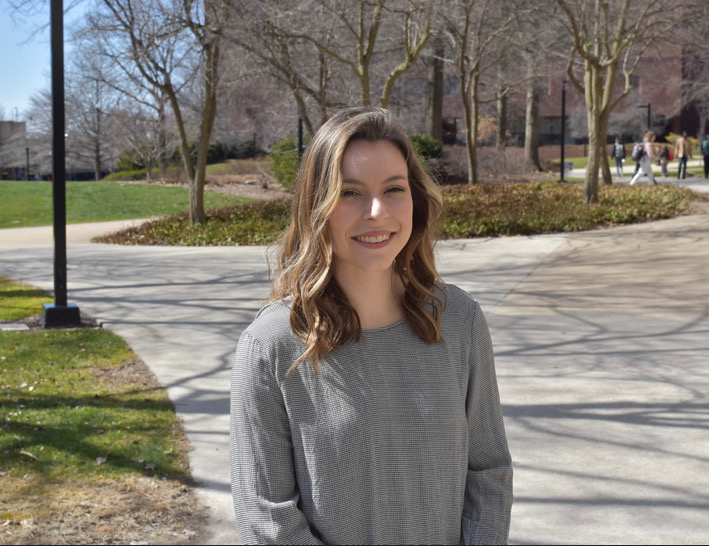 Lindsey Bechter
Dietetics
Group X/Kickboxing
Cardio Kickboxing: Wednesdays at 6 pm
Met X: Fridays at 12:15 pm
Lindsey loves teaching Group X classes, especially kickboxing, when she sees her class enjoying thier workout.
Her hobbies include running and cooking

Zoe Blosser
Doctorate of Physical Therapy
ACSM EXercise Physiologist/Group Exercise/Jump Stretch/Water Fitness
Tabata: Wednesdays at 12:15 pm
Zoe's favorite thing about teaching Group X is seeing partipants overcome thier barries and achieve thing the thought they couldn't achieve.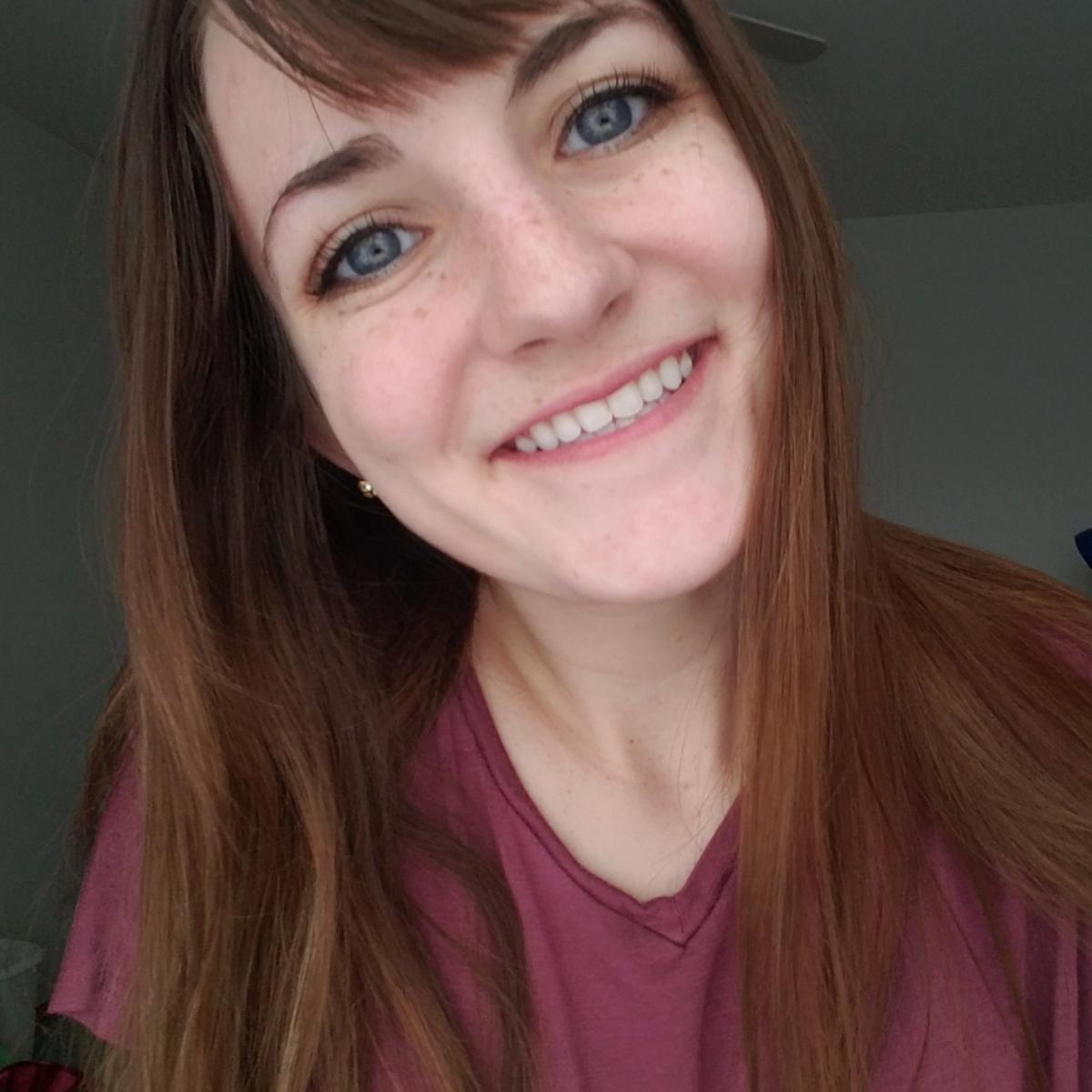 Megan Schlett
Doctorate of Physical Therapy
SPINNING
SPINNING: Wednesdays at 5:15 pm
Megan's favorite thing about teaching is forming relationships with the patrons that come to her class.She feels like this is an important thing to do to not only make sure the patrons feel welcomed when coming to her class but that they want to keep coming back. With the relationships that she has formed already, they have come back with their friends. She also love seeing how much fun they are having! With being a spinning instructor her workouts rely not only on the music but on the cues that she gives them and it gives her so much joy to not only see their faces light up when it's a song that they like but to also see them really trying to push themselves throughout the songs. That's why she is always open to song suggestions at the end of her class so that they can feel like they have a small hand in planning out the workouts!
Her hobbies are reading and painting. She has loved to paint since I was in high school and its very relaxing to her. She loves to read because it takes ger into another world for a couple of hours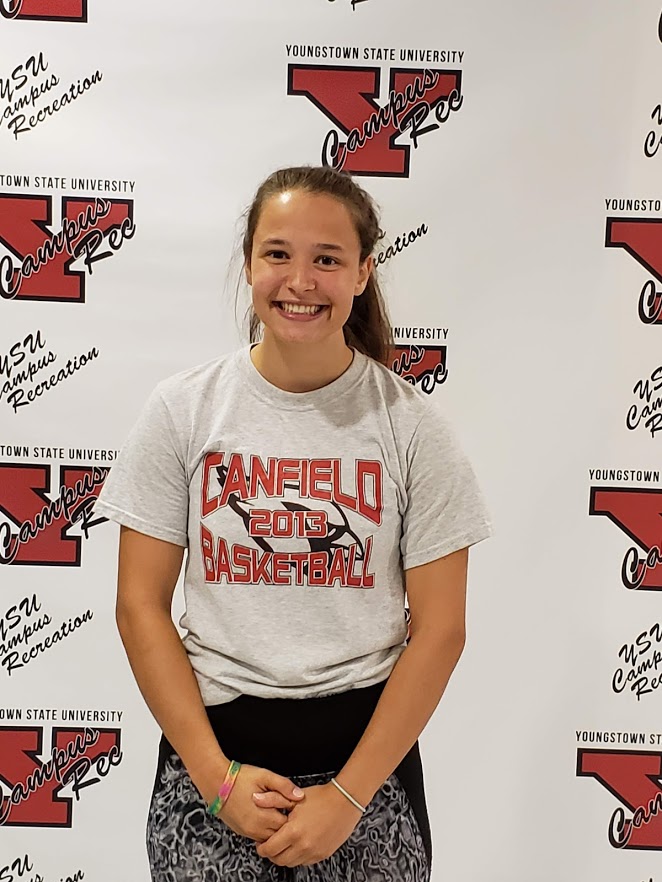 Brooke Crissman
Yoga
Degree: Biological Sciences
Certifications: Yoga
Favorite thing about teaching group x: Motivating others to improve their lifestyle 
Hobbies: camping, reading, spending time with family and friends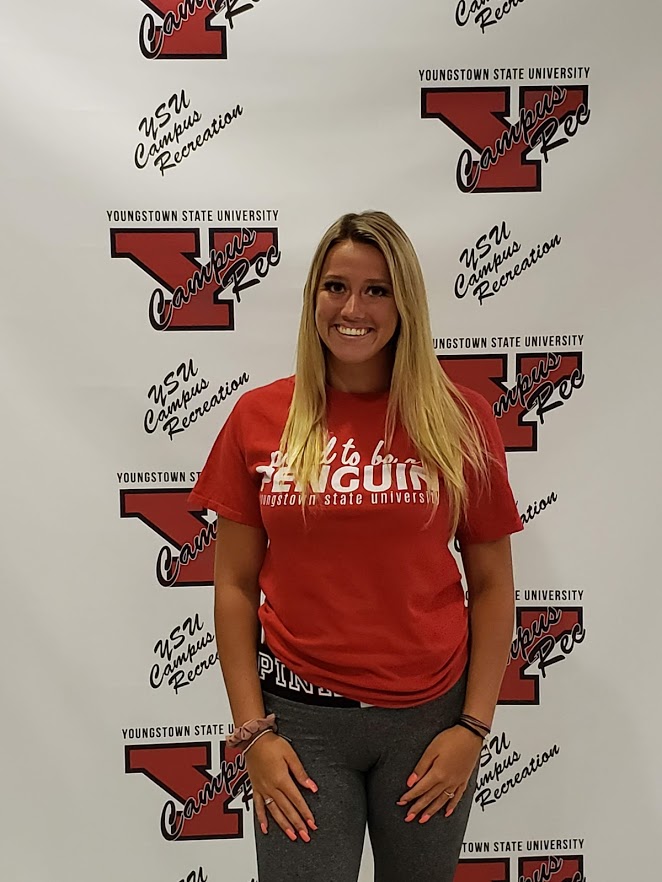 Christina Tucker
SPINNING
SPINNING: Thursdays at 1 pm
She is a Biology Pre-Med major

I love meeting new people and getting to share my love of Spinning with the students and staff here at YSU.
I am a YSU cheerleader and I love spending time with my friends and family!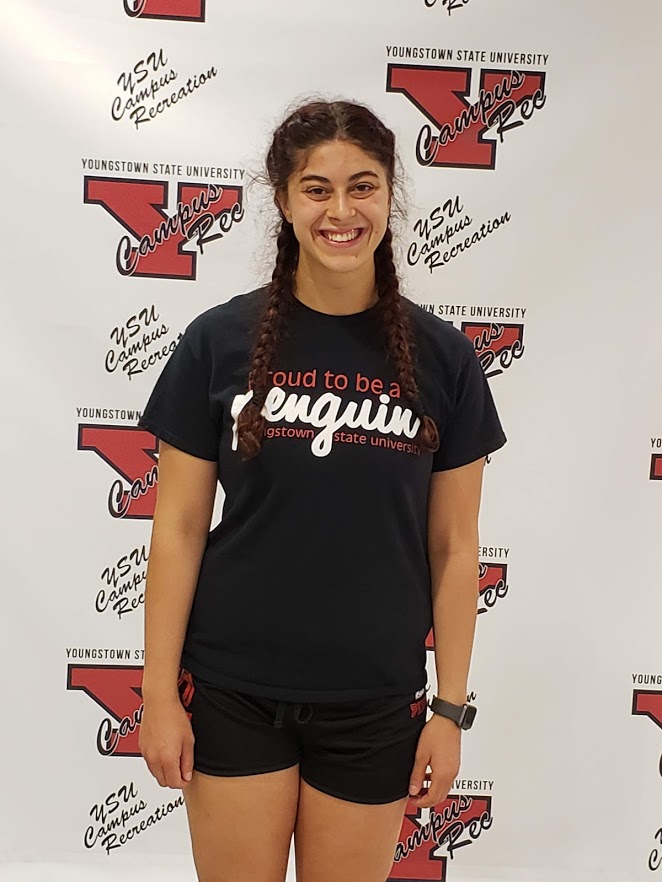 Claire Tevis
SPINNING
SPINNING: Mondays at 6:30 pm
SPINNING: Fridays at 12:15 pm
I am majoring in Dietetics to become a Registered Dietitian. 
I really enjoy teaching spinning because of my strong passion for nutrition, fitness, and overall wellbeing! It is so much fun being able to workout within a group and be able to motivate others to push towards their fitness goals, too! I am always excited to see new faces come to my spin class, along with those who continue to come back and spin!!
I enjoy cooking, lifting, and hanging out with friends.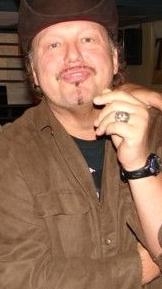 Cornel Bogdan
SPINNING
Cornel has been a certified SPINNING instructor since 1995. Since then, he has completed advance levels of spin training including: Mental Training/approach & skills; High Intensity training; Heart rate training; Creative coaching skills. "The future for me is already a thing of the past" -Bob Dylan
SPINNING: Saturdays at 12:15 pm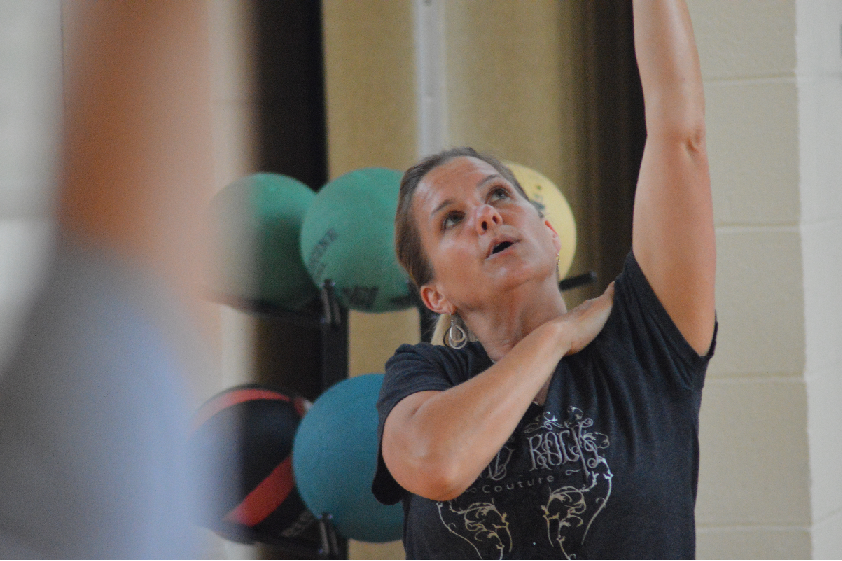 Gayle Slattery
Yoga
Gayle has been teaching Yoga since 2003.
She truly believes the world would be a better place if everyone did yoga. Gayle has also been certified in Pilates and Spinning. She lives in Mill Creek Park with her husband and their two labs.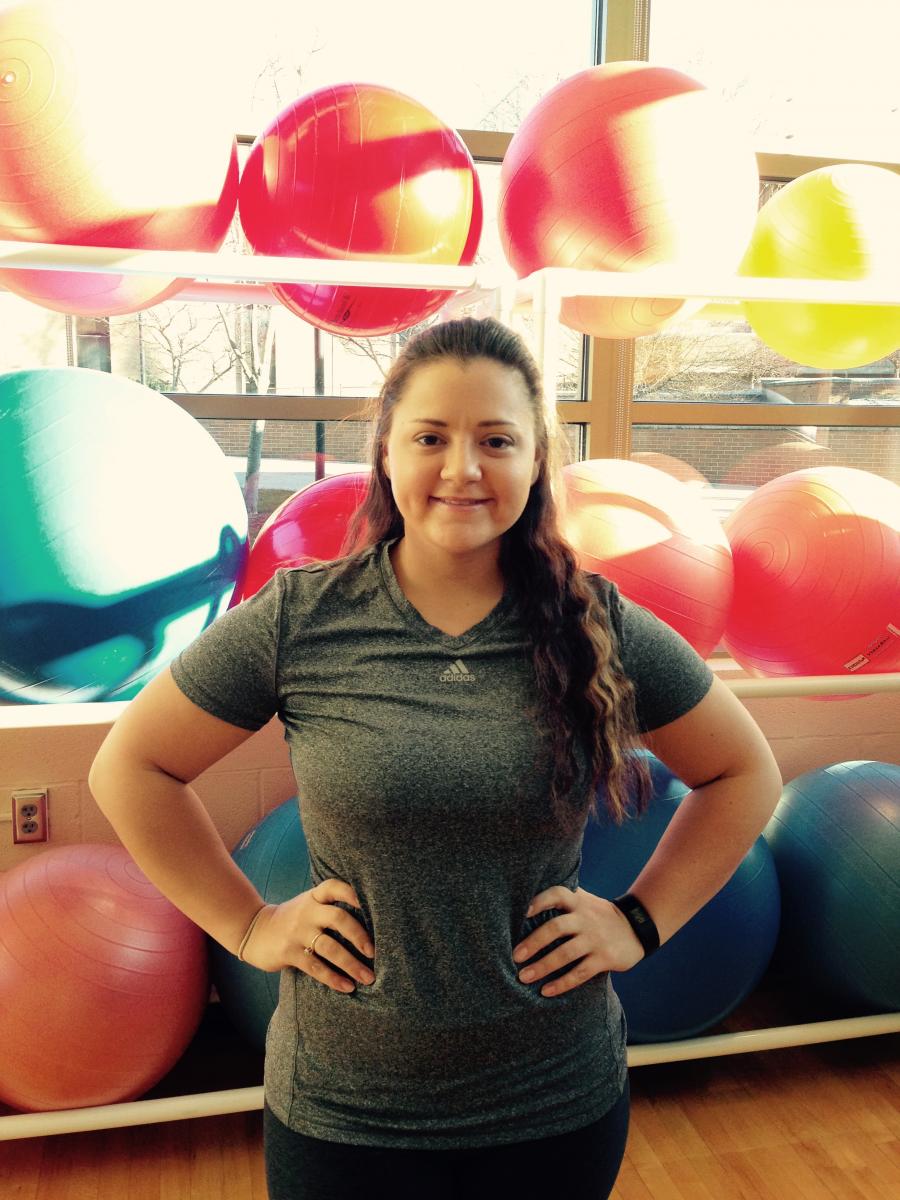 Jill Cholensky
SPINNING/Group-X
Jill is a junior here at YSU with a major in Social Work and has been working at Campus Rec for 2 years now. A cool fact about Jill is she cheered here at YSU for 2 years and loved every minute of it. She loves to work out and is very competitive and athletic. Jill has been teaching spinning 2 years and group-x going on 3 semesters and absolutely loves every minute of it! When coming to Jill's classes you can always expect a great workout and fun new music!!! So make sure you stop by and spin with her!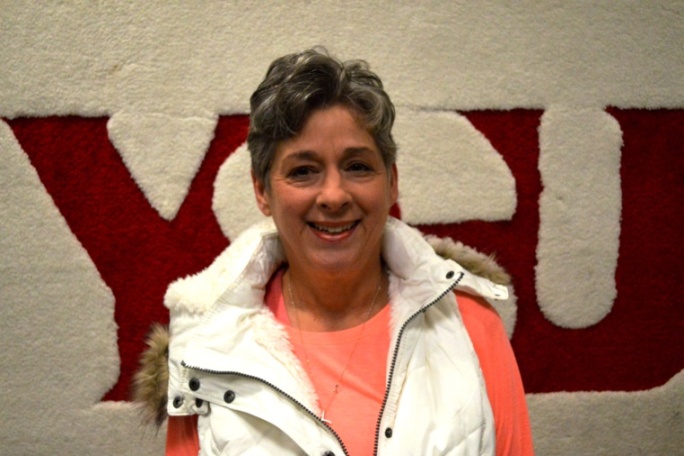 Kathy Frangos
Yoga
Sunsrise Yoga: Monday/Wedensday/Friday at 6:45 am
Kathy is a Yoga Fit Level 1&2 certified Yoga instructor. She is also working on a meditation certificate. Kathy is a mother of 5 children and grandmother of 11. She was founder and president of Health Choices Network and Resource Guide, helping people learn about alternative health care and where they could find practitioners in the field. Kathy is part owner of Spirit fluid LLC , a company based on alternative healing.
Motivation: I have found that Yoga and Meditation is calming, inspirational, and helps me press on through the day more relaxed with clearer thought. I believe it will do the same for anyone who tries the class. Come join us and see for yourself.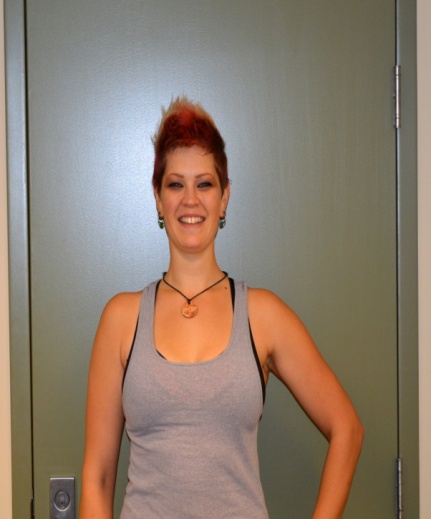 Samantha L. Grbinick
Yoga
Mixed Level Yoga: Wednesdays at 3 pm
Sam has been teaching Yoga since 2007 and Zumba since 2009. Sam is inspired by helping others. Her goal is to improve one's over all well-being through meditation, physical practice, and relaxation.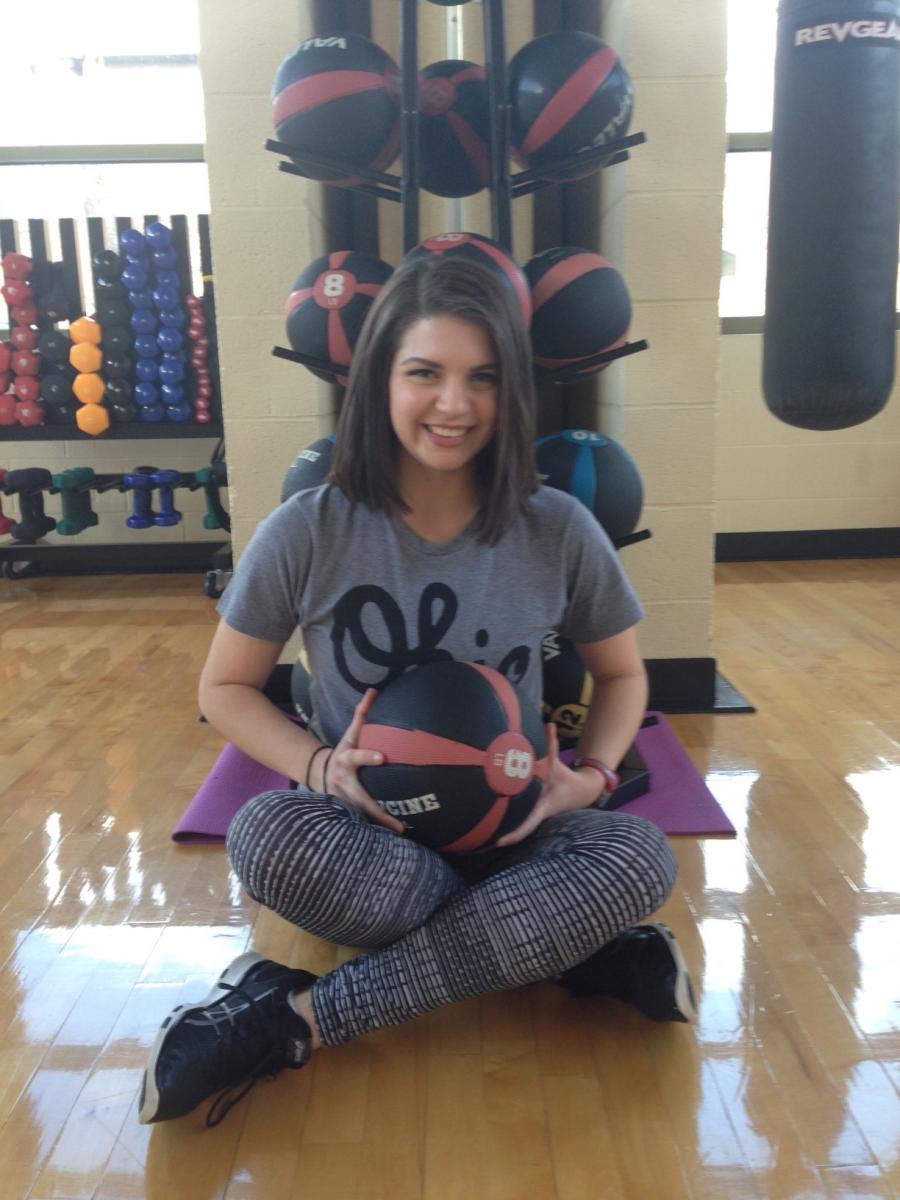 Jasc Romeo
Yoga, SPINNING, Group X
Jasc is the Fitness GA here at Campus Rec and is certified in Group X, Yoga, Pilates, and Core & Functional Fitness. She is in the Physical Therapy Program here at YSU. Jasc loves the Cleveland Cavaliers, hikes, bonfires, boating, yoga, coffee, going on adventures, volunteering, and spending time with family. No matter what Jasc is teaching, she makes the class fun, positive, and all about YOU! Come to her classes and leave feeling positive, motivated, and sweaty! 
Tori Korda
Spinning/Group-X
Sports Conditioning: Tuesday & Thuirsdays at 6:30 am
Tori is currently working on getting her Masters in Athletic Training. She also works here at Campus Rec as the Group X intern. She just recently became certified and spinning and loves it! Tori loves the Cleveland Indians and Cavs, being outdoors, drawing, working out, reading, binge watching Netflix and spending time with her family and friends. Tori loves sharing her passion for fitness! "The worst thing I can be is the same as everybody else. I hate that." – Arnold Schwarzenegger