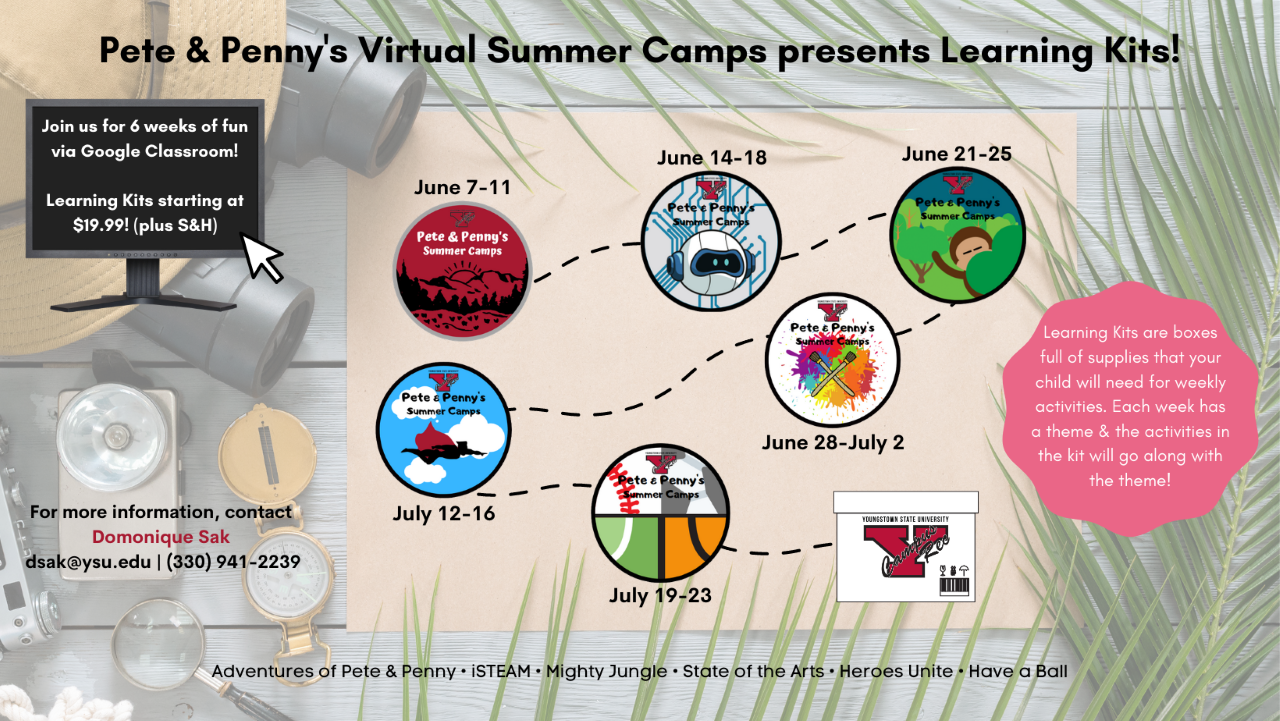 Pete & Penny's Virtual Summer Camps is excited to present: Learning Kits! 
Learning Kits are boxes filled with supplies that your child will need for weekly activities. Each week has a theme and each week's activities will go along with that theme! All kits will also include a t-shirt, nametag, instructions, and fun prizes. We will use Google Classroom as our home base for our virtual summer. Join us for one week at Pete & Penny's Virtual Summer Camps NOW!
Learning Kits are only at $15 (shipping & handling fees may apply).
Learning Kits will be sold on the following dates or by appointment:
09/25/21 (YSU Family Day) 





NECESSARY PAPERWORK
After completion of camp registration, a camp packet will be sent via email to parent or guardian to complete camp waivers and medical forms during the month of May or the Wednesday of the week before your camp begins. This packet will need to be mailed back to The Department of Campus Recreation prior to camp. Attention: Summer Camp, Campus Recreation,  1 University Plaza, Youngstown , Ohio 44555.