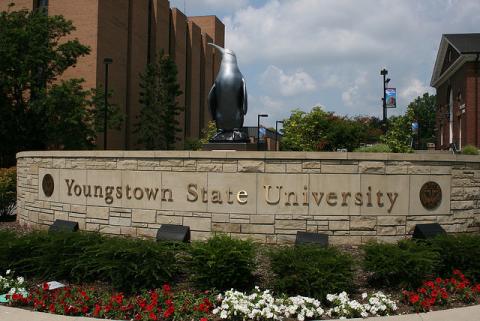 Dear International Student:
Welcome to Youngstown State University! Congratulations on your decision to pursue higher education in the United States. Living and learning in an environment unlike your own will greatly enrich your life. Thank you for sharing your culture with Youngstown because it will help to develop the international culture within the Mahoning Valley as well.
The International Programs Office (IPO) is here to help make your transition to life and study in the United States easier by providing special assistance to the international students here at YSU. We hope that you will feel comfortable contacting our office. We are dedicated to assisting your smooth transition into YSU and assure you that the IPO is a safe place to come with your concerns or questions.
Best of luck to you in all you do, and may your years at Youngstown State University be filled with learning, laughter, knowledge, fun, and friendship.
Sincerely,
The Staff of the International Programs Office
---
Introduction to YSU
International Student and Scholar Update
Some Important Campus Numbers
---
Bookstores
Groceries & Shopping
Money/Banking
Necessary Items to Bring/Buy
Permanent Housing
Recreation
Regional Weather
Restaurants
Shopping in the Area
Temporary Housing
Thrift Stores for Used Items
Transportation
---
Social and Cultural
Adjusting to Life in the United States
Area Entertainment
Holidays in the United States
Religious Life
Student Organizations at YSU
---
Immigration, Employment and Tax Information
---
Academic Basics at YSU
Academic Advising and Support
Classroom Culture and Academic Success
Important Terms
---