All travelers, delegates, and approvers are required to read and understand the Travel Guidelines (see YSU Travel Information below). Any travel not in compliance with the Travel Guidelines may not be reimbursed. All travel must be processed through Concur.
In order to be reimbursed for travel expenses you must:
Ask permission to travel. Complete a Request in Concur and have it approved before traveling.
Book your travel through Direct Travel (required for domestic and international travel) either through the Concur booking tool or YSU Travel Agent, Tracey Innocent, direct at x2391.
Complete and submit your Expense Report through Concur within 30 days of the last date of travel.
Any travel questions can be sent to travelservices@ysu.edu.
For questions regarding reservations: email or call Tracey at tlinnocent@ysu.edu or x2391.
Emergency After Hours Assistance:
Domestic: 1-888-740-8747 Access Code: 1UW8
International: (Direct Dial) 682-233-1914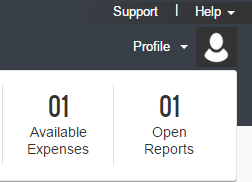 Contact Concur Support for questions about your Request and Expense Reports by clicking on the Support button at the top right of the Concur Screen.
To access Concur Training videos and guides, click on the Help drop-down menu at the top right of the Concur Screen.
Concur Training: See the Procurement Training web page
Concur NextGen UI Reference Guides
The following travel forms can be found on the Procurement Forms webpage under Travel:
Application: PCard and Travel Card
Car Rental vs Mileage Reimbursement Calculator
Cash Advance Deposit Form
Concur Authorization Form - Faculty/Staff
Concur Authorization Form - Student
Student Travel Forms can be found on the Risk Programs|YSU webpage
Travel Guidelines Exception Form