The interests and concerns of Greek men and women go beyond the confines of campus life.
Sororities and fraternities sponsor a multitude of activities and events each year to impact the community and to earn money for their special philanthropies or identified causes. Each chapter takes time to organize an all-campus event to benefit its designated philanthropy as well as donating hours of community service during each school year. Over the last year, the YSU Greek Community has donated over 6,903 hours of community service and raised over $171,500 for their philanthropies.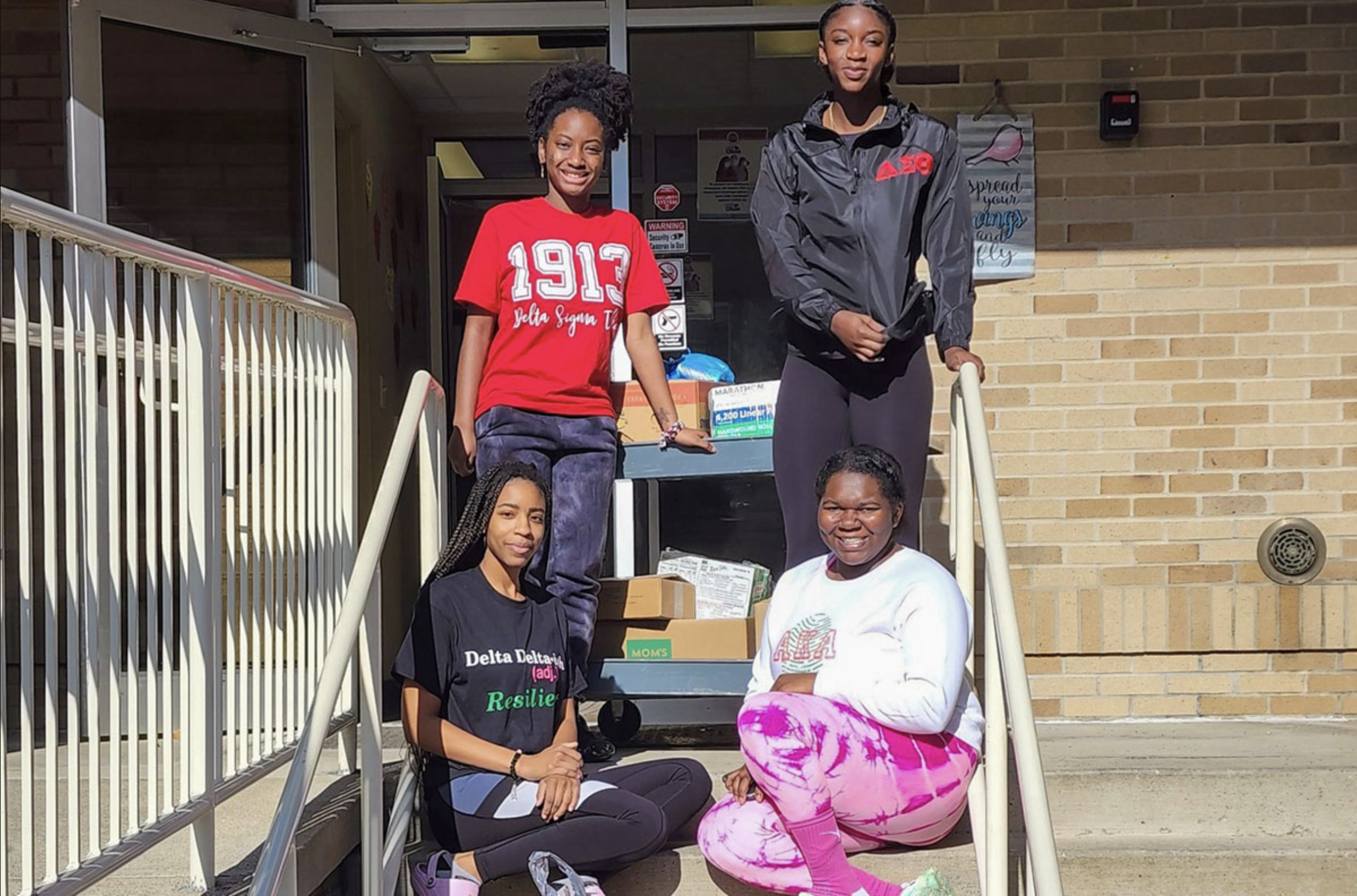 The YSU campus chapter of Order of Omega Greek Honor Society also sponsors a volunteer day each year to coincide with National Volunteer Week called "Greeks in the Streets." This past spring over 53 Greek volunteers provided a total of 153 total volunteer hours by the end of the day. These events are not only beneficial to the charities that each chapter supports, but they also help create a more positive Greek image to the public.
The Greek community benefits such organizations as the Beatitude House, Akron Children's Hospital, Autism Speaks, Children's Miracle Network, Huntsman Cancer Foundation, Special Olympics, St. Jude Children's Research Hospital, Arthritis Foundation, Youngstown Hearing and Speech, Painted Turtle Camp, Bright Pink, Joanie Abdu Comprehensive Breast Cancer Center, Breast Cancer Education and Awareness, and the Youngstown Neighborhood Development Corporation (YNDC).
The opportunities available to benefit philanthropies and the community are endless. The ability to donate time, heart, and energy is one of the most important qualities a person will develop and cultivate while being a member of YSU's Greek System.