Joining a sorority or a fraternity is the start of a new life.
You will be welcomed into a family of men or women, who will stand beside you, support you, encourage you, and respect you. These men and women will become your brothers and sisters, friends, and mentors for the rest of your life. All sororities and fraternities are different, yet they are built on the inherent principles set forth to further develop you as an individual and college student.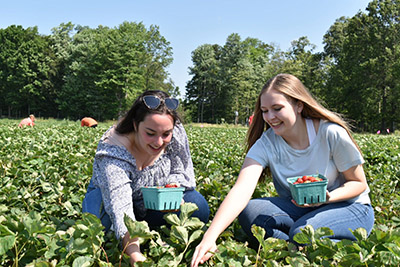 During your first semester of affiliation, sororities and fraternities plan activities to develop your knowledge of the chapter you have joined, better acquainting you with the members and informing you of the goals of that chapter. All sororities and fraternities plan different member activities like study groups, sisterhoods, mixers, formal dinners, and service projects that will give you the chance to learn more about the other members of your chapter.
Joining a sorority or fraternity leads to lifelong relationships and unending support from your new sisters and brothers. Thus women and men will embody the true sense of the words sisterhood and brotherhood. They will be the ones to stay up to study with you, sit and talk to you when you need advice, help you deal with tough times, and laugh with you when life smiles down on you. The meaning of sisterhood and brotherhood will not only encompass what these individuals will do for you, but what you will be able to contribute to the chapter as a unique individual.