Membership within a fraternity or a sorority provides countless opportunities to be involved in leadership roles.
As a chapter officer or director of an event or community service project, members can further develop their personal leadership skills. Each chapter has committee structures which allow involvement in all operational aspects of that specific Greek organization. Additionally, chapters provide educational programming in such areas as time management, leadership, communication, future planning, and other interesting topics. Greek men and women also participate in campus-wide leadership activities.
Being Greek also provides a resource network when looking for employment. Greek alumni understand the Greek experience of being a team player; being an individual; the desire to achieve high goals, both inside and outside of the educational setting; and the high commitment of its membership to give something back to the community. Greeks often hire Greeks, and, in this constantly changing world, it is important to establish relationships beyond the boundaries of Youngstown. Interaction with alumni or chapter advisors can begin building bridges for the future.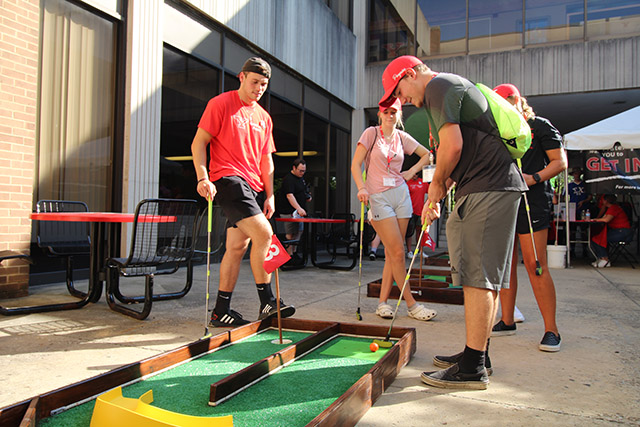 The desire to excel, both in and out of the classroom, and commitment to the betterment of the community are traits that employers look for and recognize as attributes of those active in fraternity and sorority life. Members also are encouraged by their chapter to become involved in campus-wide activities. Greek Life is a gateway to campus involvement, such as Student Government, Intramural Sports, Athletics, and many other social and honorary organizations. In fact, many of Youngstown State's chapters make it a goal to have representation in every organization and have at least one member attend every campus-wide event.
Finding a balance between your academics and social activities is an important part of college life. Involvement in both areas provides a well-rounded college experience, which will only improve the chance of excelling in the future.