About Us
The tutoring services offered through the Center for Student Progress are a great addition to achieving academic success. We are able to offer you one on one tutoring or group tutoring. If you are interested in finding out more information about tutoring you can visit us Monday through Thursday 8 am to 6 pm and Friday 8 am to 4 pm, click the button to request a tutor or call 330.941.7253.
To sign up for free tutoring, request a tutor below. If you need additional assistance, stop at the Center for Student Progress/Tutorial Services during operating hours.
If you need a MATH tutor, please apply for a tutor through The Math Assistance Center.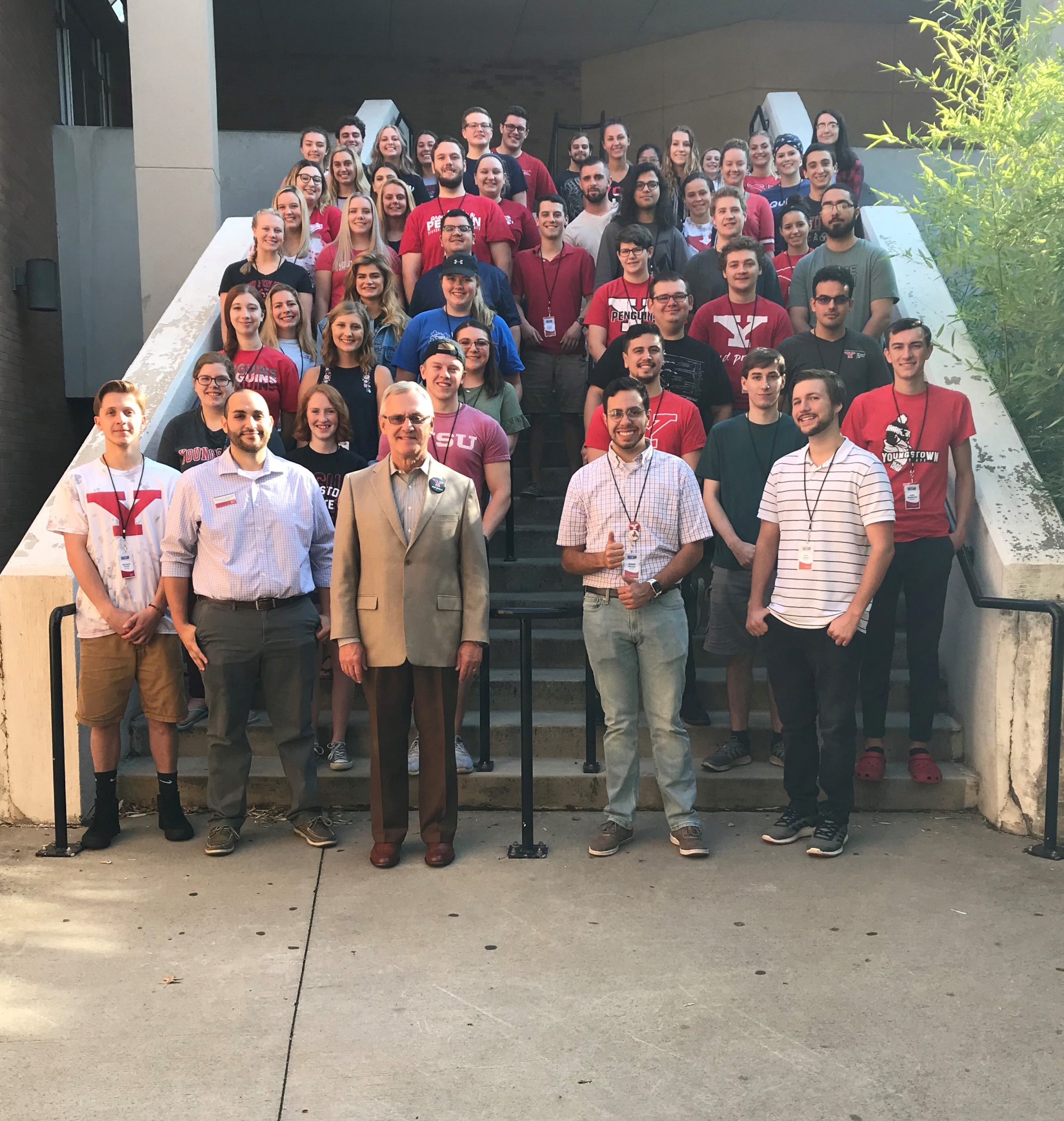 When To Seek Tutoring

If you are not completely satisfied with your progress
If your understanding of concepts is fuzzy
If you need practice in organizing information
If you need reinforcement to improve your confidence
If you need help in developing a good problem-solving strategy
If you would like another point of view or another explanation of the major concepts
If it helps you to verbalize and talk about concepts
If you would like help in reviewing for exams

What Not To Do

Wait too long to ask for help
Expect problems to clear up quickly with no work
Ask the tutor to do your work

Private Tutoring

Looking for a tutor? Youngstown State University utilizes Tutor Matching Services (TMS) to provide students and tutors with a simple and secure way to connect for high quality, affordable tutoring. Tutor Matching Service is a web-based "tutor list" that allows students to search for local, in-person or online tutors. The average cost of a tutor is under $10 and many tutors are available are free!

Students can search by subject, course code, price, ratings, availability and more. Some of the most commonly booked subjects include Chemistry, Biology, Calculus and Algebra, but there are tutors available in over 150 subjects.
Students can view introductory videos of the tutors, browse a tutor's schedule, book a tutor and pay a tutor (although many tutors are volunteering at $0 per hour) all through the YSU Tutor Matching Service website.
Tutor Matching Service offers a 100% money-back guarantee for all tutoring sessions.
Tutors cement their knowledge of the material by teaching others and provide a great service to the community at the same time.