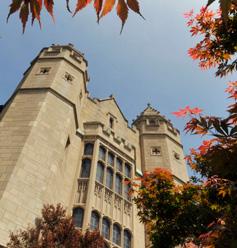 Prior Learning Assessment or PLA is a term used to describe learning gained outside a traditional academic environment. Put another way, it's learning and knowledge students acquire while working, participating in employer training programs, serving in the military, studying independently, volunteering or doing community service, and studying open source courseware.
In short, PLA is the evaluation and assessment of an individual's life learning for college credit, certification, or advanced standing toward further education or training.
PLA includes options such as:
Portfolio-based Assessments—Evaluations of student portfolios.

American Council on Education (ACE) Guides—Published credit recommendations for formal instructional programs offered by non-collegiate agencies, both civilian employers and the military

College Level Examination Program (CLEP) Exams—Tests of college material offered by the College Board

DSST Credit by Exam Program—Formerly known as the DANTES Program, owned and administered by Prometric, tests knowledge of both lower-level and upper-level college material through 38 exams

Evaluation of Local Training—Program evaluations done by individual departments of non-collegiate instructional programs

Challenge Exams—Tests developed by one of the Colleges on campus to verify learning achievement
Before seeking credit for prior learning, please make an appointment to meet with your academic advisor, coordinator or chair of your program. In addition, please consult the PLA FAQs for detailed information regarding PLA policies.
Please note that when PLA credit is awarded, this change can result in an increase in fees paid to your college. College fees are based on academic standing (i.e. freshman, sophomore, junior, etc).