Spring Tutoring* is now available.
At the Center for Student Progress, located near Dunkin Donuts, we understand how college students learn. It's a powerful thing to figure that out and we love helping students with that process! Come here to unleash the power of learning in a judgment-free zone.
Services we offer:
NCLCA Website Award Winner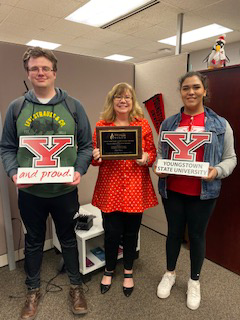 Left to right: Adam Nickells, Becky Varian, Gianna Jones
Tour the CSP!