Announcements
Final Exam Review Sessions (11/30 - 12/4)

Posted on

November 17, 2020

CSP tutors will be offering online review sessions in select courses to assist students in their preparation for finals week. Click here to view the session schedule.
 
Welcome to Fall 2020!
We understand you are experiencing college in a very different way than you expected, but we will continue to support you – either remotely or face-to-face.
And if you have never used our services before, rest assured we welcome you with open arms!
Let's do this together!
Student Tutorial Services Fall Course Offerings
At the Center for Student Progress, located near Dunkin Donuts, we understand how college students learn. It's a powerful thing to figure that out and we love helping students with that process! Come here to unleash the power of learning in a judgment-free zone.
Services we offer:
NCLCA Website Award Winner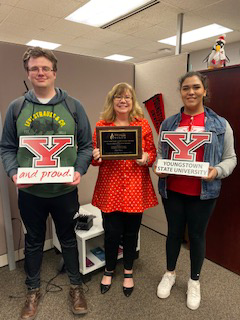 Left to right: Adam Nickells, Becky Varian, Gianna Jones
Tour the CSP!