Office of College Access and Transition provides and assists with the educational outreach mission of Youngstown State University.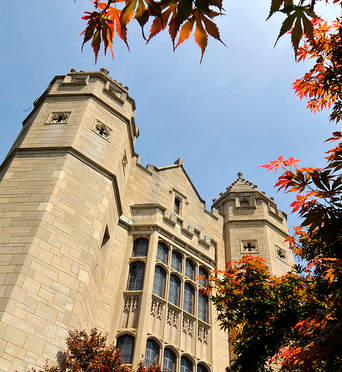 The Office of College Access and Transition (OCAT) serves middle, high school and college students by enhancing their educational opportunities through programs that help prepare them for academic success.
Academic Achievers is a program at Warren G. Harding High School designed to facilitate academic success for ninth through 12th-grade students.
College Credit Plus provides seventh through 12th-grade students the opportunity to earn college credit in their own school, online, or on campus.
College Tech Prep programs of study combine college-prep academic courses with advanced training in the latest technologies. at area career and technical centers. Students earn articulated credit after they graduate from high school and complete a semester of college classes.
S.C.O.P.E. (Summer College/Occupational Preview Experience) is a pre-college enrichment program designed to prepare high school juniors for college.
Upward Bound is a Federally funded TRIO program providing fundamental support to Youngstown City high school students in their preparation for college entrance.
Youngstown Early College (YEC) is a partnership between YSU and Youngstown City School District to provide students with a mentored experience in which they finish both high school and obtain a college degree. OCAT serves as the campus liaison for YEC faculty and staff.