Around Campus
Board of Trustees earns
NATIONAL LEADERSHIP AWARD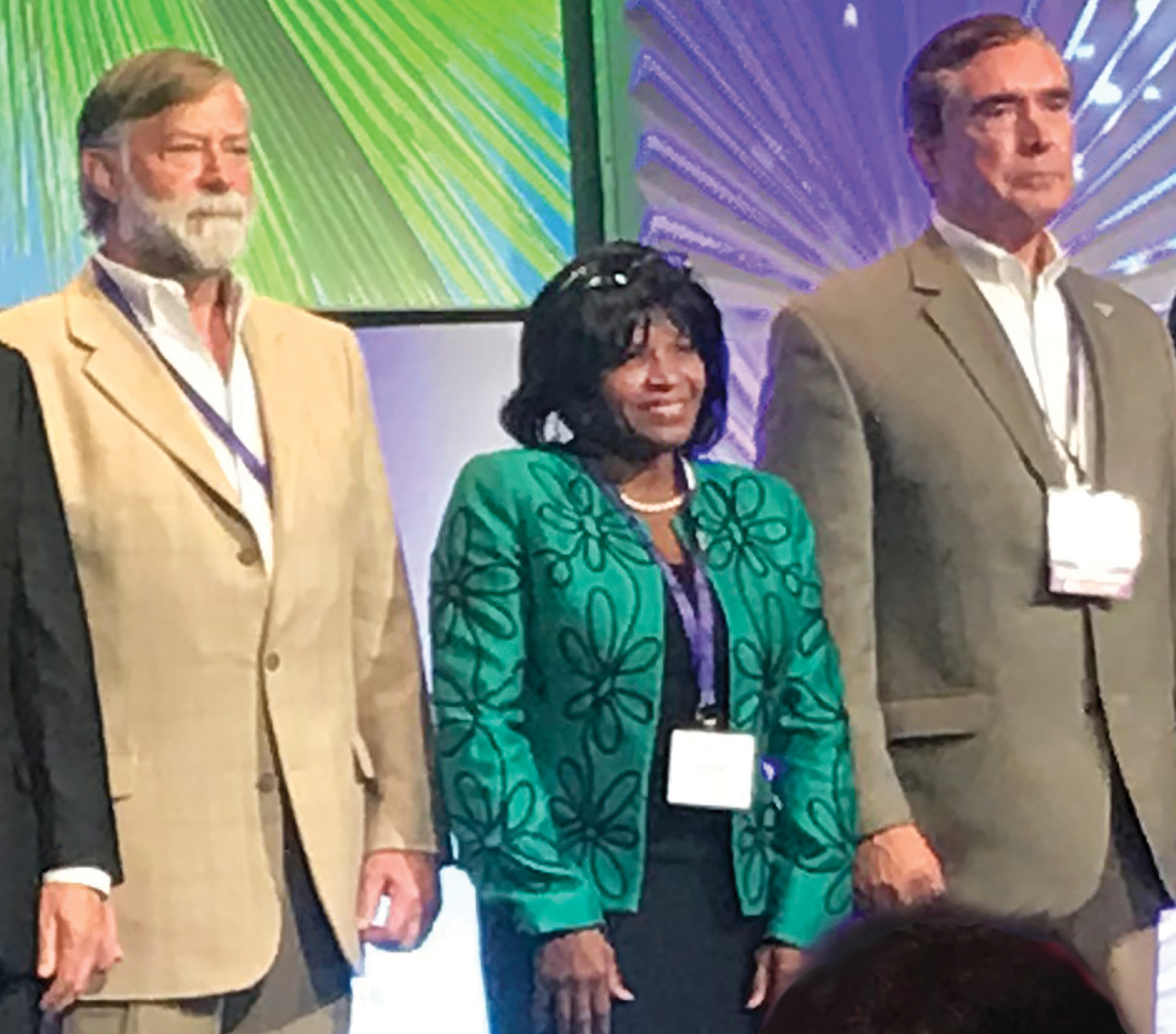 The YSU Board of Trustees has received the John W. Nason Award for Board Leadership from the Association of Governing Boards of Universities and Colleges, one of the nation's top honors given to governing boards demonstrating exceptional leadership and initiative.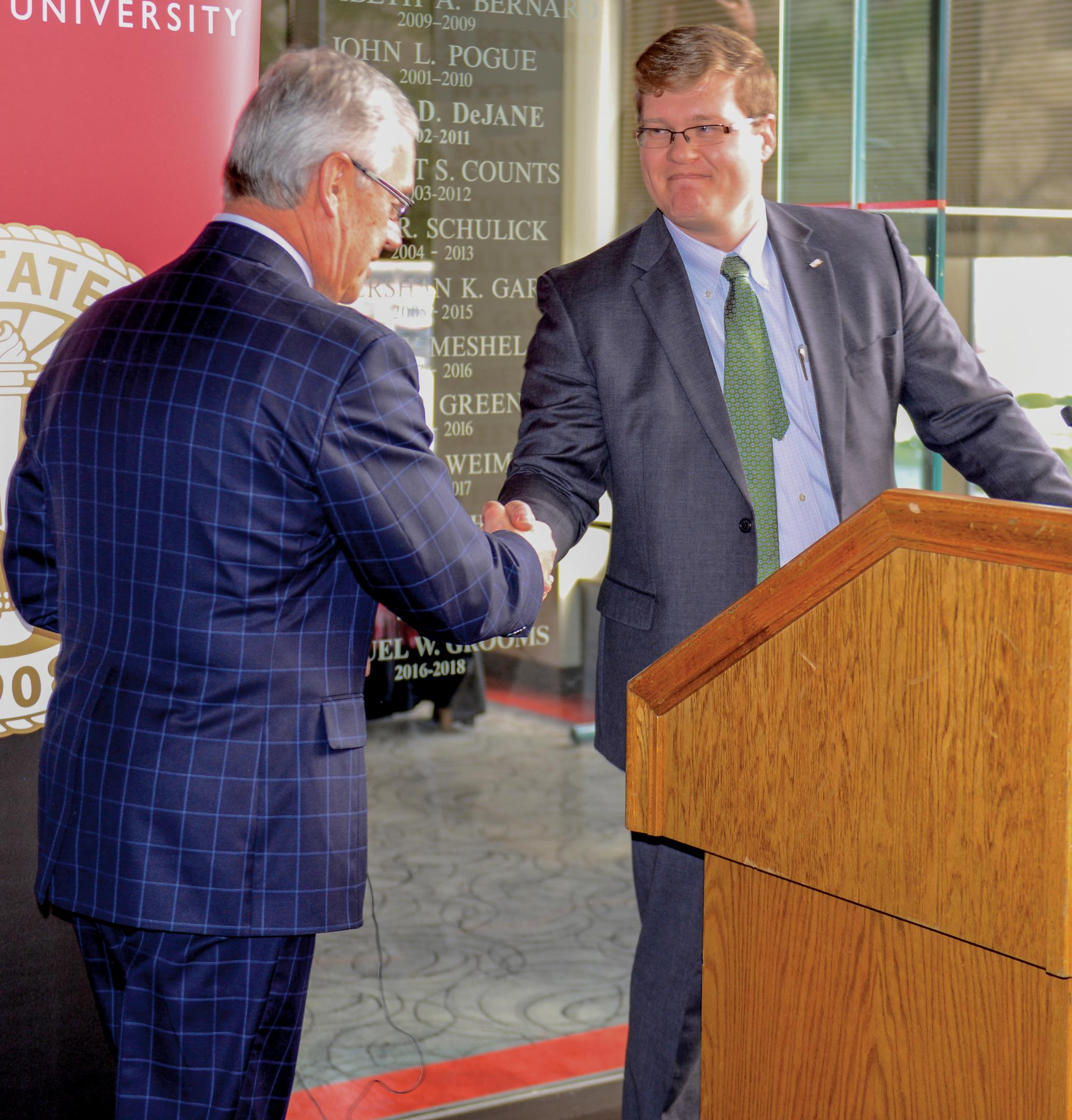 "The YSU Board of Trustees has played an indispensable role in ensuring the sustainability of this institution going forward, and as a result a bright future for YSU's many beneficiaries," said Andrew Lounder, AGB director of programs.
The board was selected for its successes in facing a variety of challenges, including financial uncertainty, falling enrollment and frequent changes in presidential leadership.
YSU's story was selected from nearly 40 nominations and is being developed into a case study for publication in AGB's Trusteeship magazine.
---
Brien Smith to serve as next provost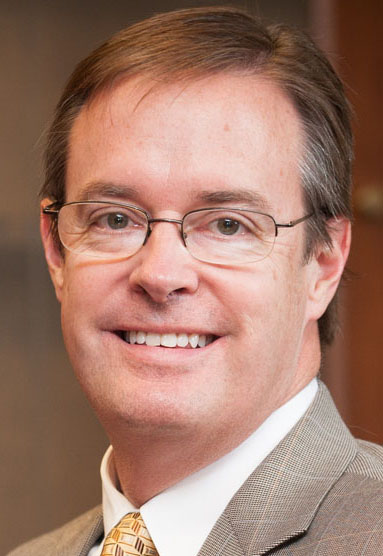 YSU has named Brien N. Smith as the university's next provost and vice president for Academic Affairs. Smith comes from Indiana State University, where he increased enrollment and graduation rates and raised millions of dollars in gifts and grants while dean of the Scott College of Business.
Smith, who will be YSU's second-highest ranking officer and oversee academic operations, was selected after a four-month search that drew more than 60 applicants. He replaces Joe Mosca, who has served as YSU's interim provost since June 2018.
---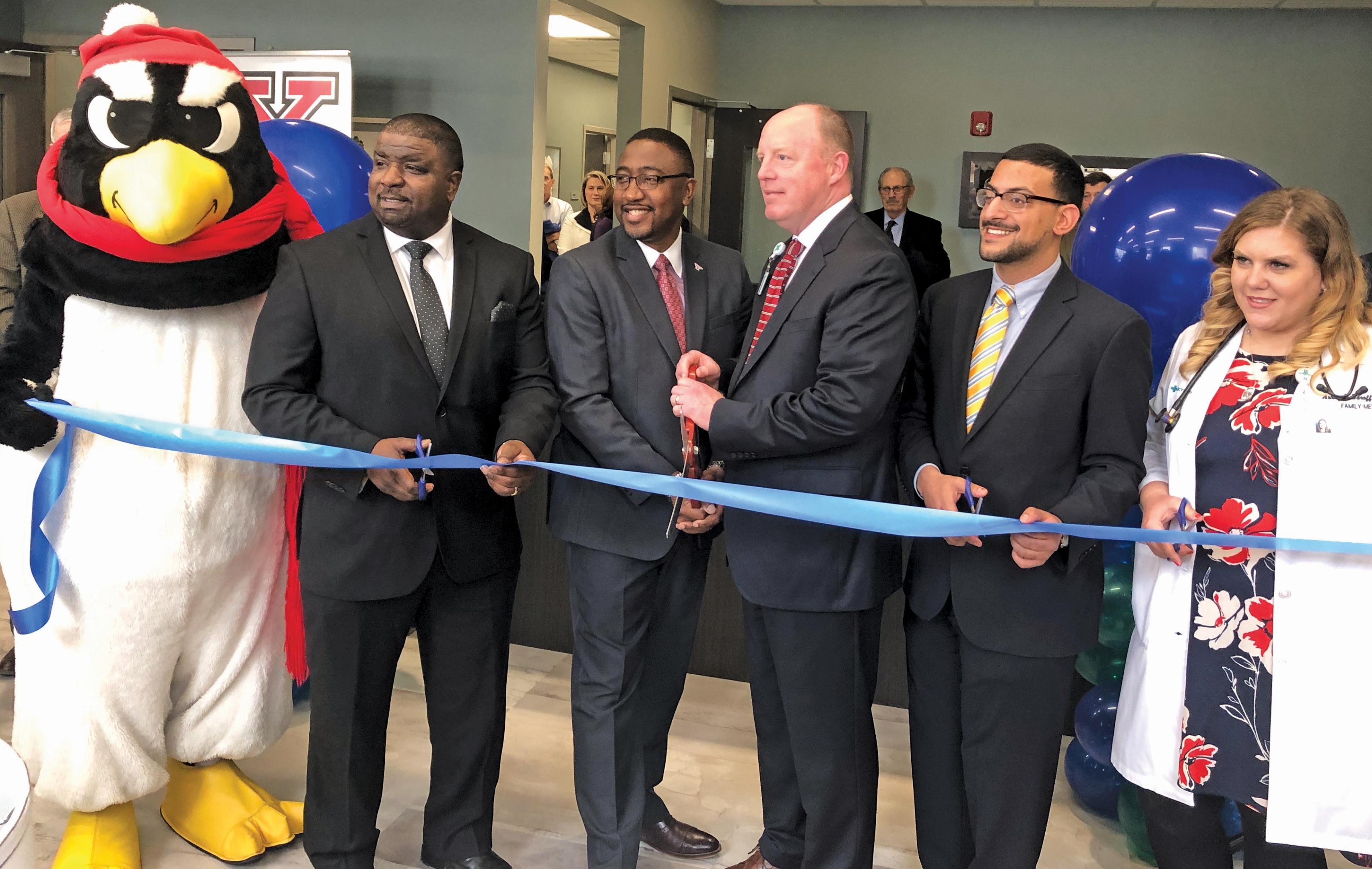 Mercy Health provides on-campus health services
YSU and Mercy Health have enhanced their partnership to provide students and the public with convenient access to health care. Wick Primary Care has opened at the corner of Wick and Lincoln Avenues. The facility offers primary care services five days a week and mental health services during limited hours. Patients can also utilize Mercy's E-visit and virtually connect with a practitioner for non-urgent medical matters.
Read more about additional revitalization efforts in Youngstown HERE.
---
COVER PHOTO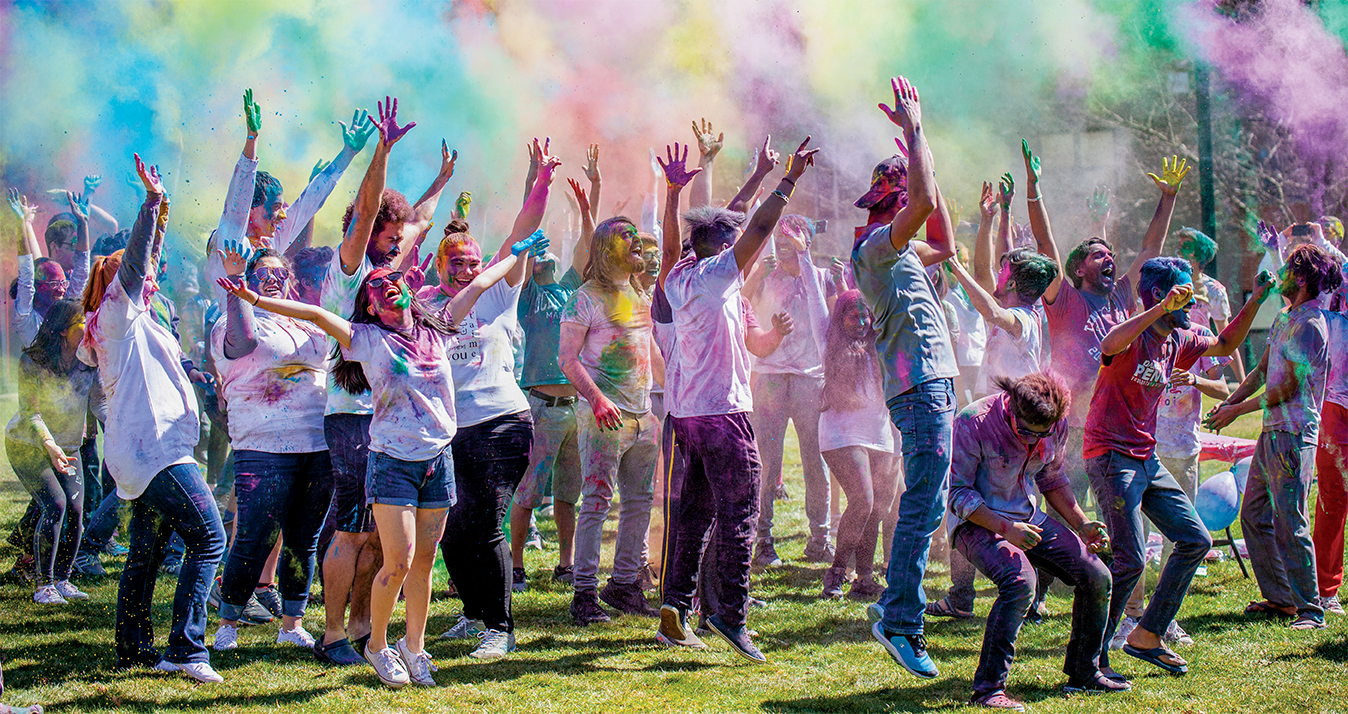 International enrollment SOARS

YSU is among the nation's leaders in the growth of international student enrollment, according to the latest Open Doors report from the Institute of International Education.

The total number of international students, including enrolled students and those on internships, jumped from 363 to 546 between Fall 2016 and Fall 2017, which reflects an increase of about 50 percent. That's second only to the City University of New York's Hunter College in Manhattan among schools with at least 300 international students.

"Just like you can't imagine a great university without vibrant performing arts or student activities, it is really hard to imagine a great university that doesn't have a significant and diverse international student body," said Nate Myers, YSU associate provost for International and Global Initiatives. "I think YSU is on a trajectory to excellence in many, many ways. International will continue to be one of those marks of excellence."

YSU PT, Chinese hospital build partnership

Representatives from Handan Central Hospital in China were on campus earlier this year to sign an agreement to expand a partnership with the YSU Physical Therapy program. The relationship between YSU and Handan began last year when Nancy Landgraff, YSU professor and chair of Physical Therapy, and Weiqing Ge, associate professor, traveled to China to present a seminar on rehabilitation of stroke and low back pain. The agreement is expected to lead to student learning and study abroad opportunities.
---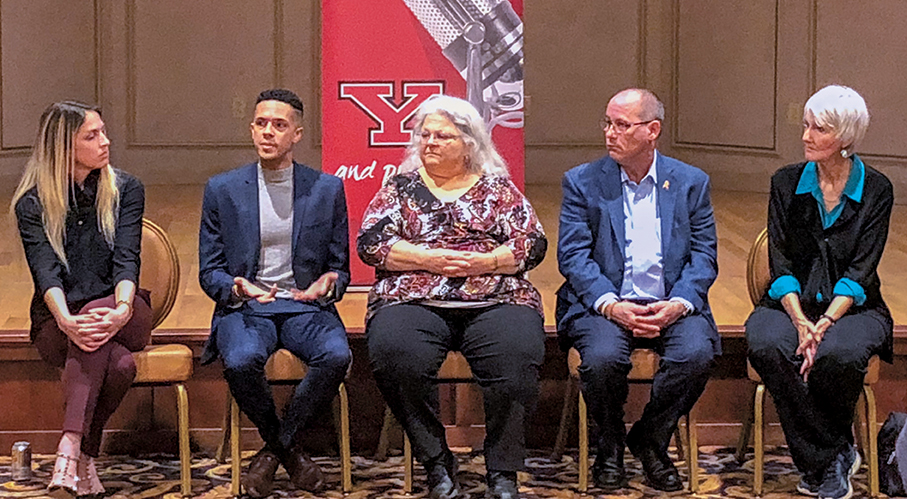 Symposium shares stories of survival
The YSU Centofanti Symposium hosted a first-of-its-kind panel discussion featuring survivors of some of the nation's most infamous mass shootings, including Sandy Hook Elementary School, the Pulse Nightclub and Columbine High School. The discussion in Stambaugh Auditorium in Youngstown attracted nearly 1,500 guests as panelists shared their stories of grief, pain and survival. Pictured above, the group participates in a pre-event meeting with students and the news media. The event was part of the YSU Lecture Series.
---
Talented musicians deliver two high-profile performances

If you watched the Super Bowl pregame ceremony, you heard more than two dozen alumni, faculty, staff and student musicians from the YSU Dana School of Music performing the musical orchestration for "America the Beautiful," sung by Chloe and Halle. Former Dana student Derek Dixie hired a small Los Angeles horn and string ensemble and also reached out to Stephen Gage, YSU director of bands, who assembled a group of 28 Dana musicians. A full recording session was held in Youngstown prior to the game. Listen to the performance, HERE.

Meanwhile, the Dana Piano Trio performed a concert at the prestigious Carnegie Hall in March. The trio of Dana professors Cicilia Yudha, piano, Kivie Cahn-Lipman, cello and Joseph Kromholz, violin, perform together across the United States, and also have active performing careers as soloists and chamber musicians. Dana, celebrating its 150th anniversary this year, is one of the oldest music institutions in the United States.

YSU, LECOM partnership focuses on primary care

YSU students interested in pursuing careers in medicine have another option to consider thanks to a new educational affiliation with Lake Erie College of Osteopathic Medicine. The agreement provides students in the YSU-BaccMed program who want to become primary care physicians with opportunities for joint or early admission to LECOM, the nation's largest medical college and the only Academic Health Center in the osteopathic profession.
---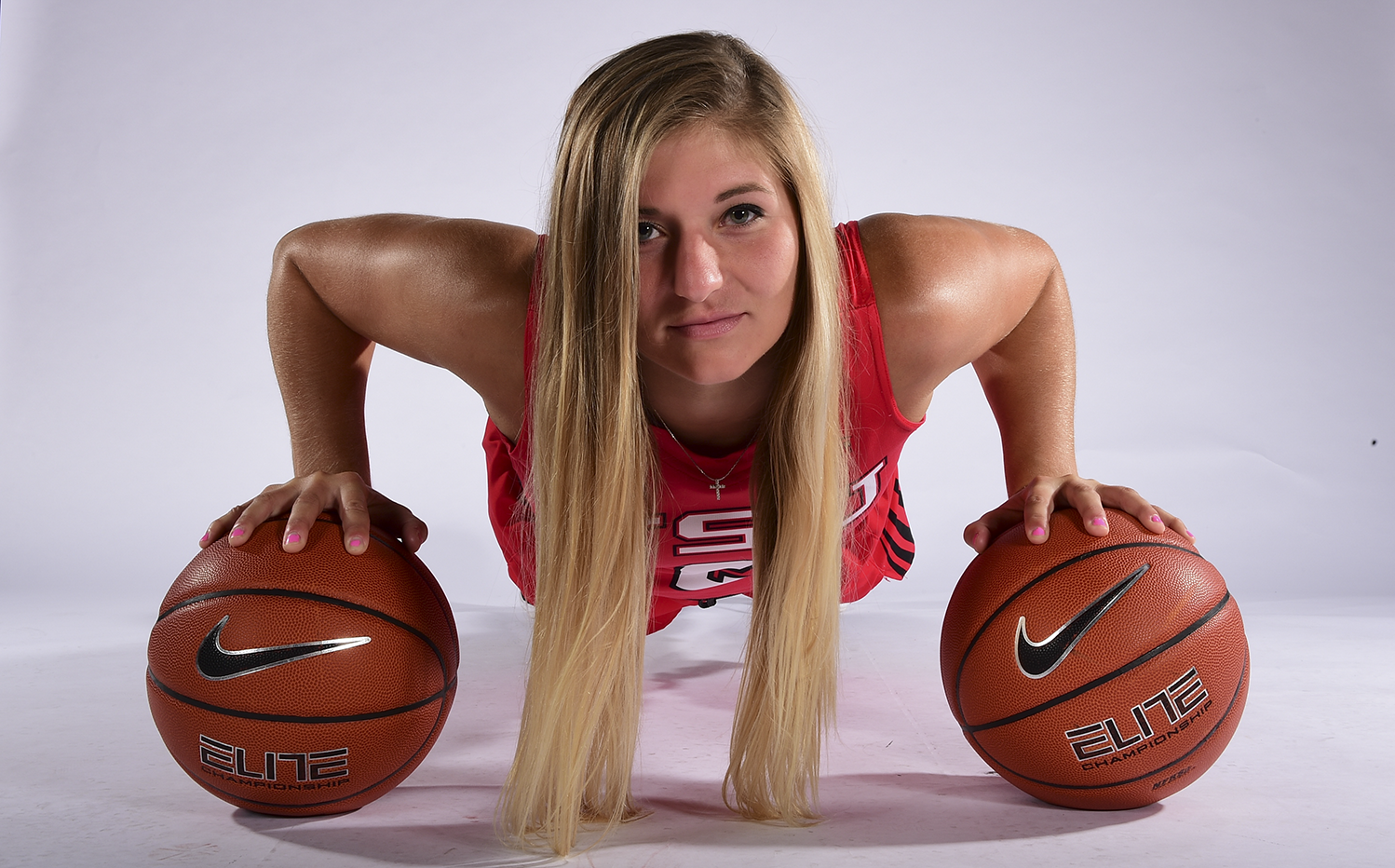 Three for the history books
Alison Smolinski has scored more three-pointers than any other player in YSU women's basketball history. Smolinski clinched the record when she sunk three-point shot number 211 in January. The senior guard ended her career with a total of 262 threes. Smolinski developed her skill in middle school before starting all four years at North Royalton High School. There she set school records for threes in a career (200), season (79) and game (six). Smolinski was a big reason for YSU's successful 22-9 season and an at-large bid to the Women's NIT, the team's fifth postseason appearance in the last seven years. The Penguins fell 76-62 in the opening round at Cincinnati.
---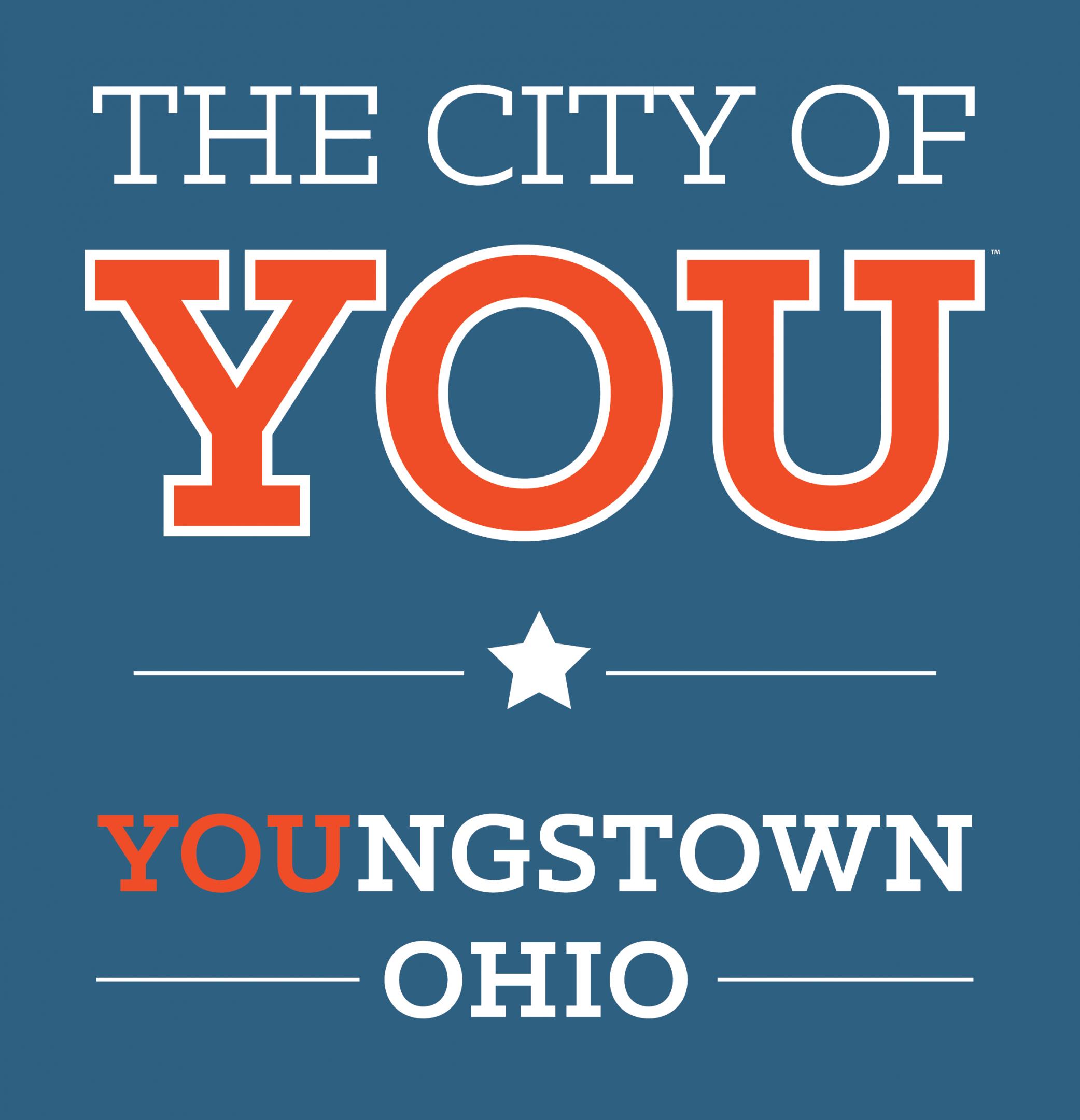 "City of You" founder receives Ohio Governor's Award
RJ Thompson, assistant professor of Graphic & Interactive Design, received the Ohio Governor's Award in the Arts for Community Development for the "City of You" project, a marketing and advertising platform for the city of Youngstown. The campaign also received the Ohio Economic Development Association's Best of Marketing Award in 2017. Click here to see the award presentation. 
---
YSU Magazine earns national award

Your YSU Magazine has earned national recognition for the fourth time in the last five years, winning a Silver Award in the Annual Collegiate Advertising Awards. CAA recognizes higher education organizations for excellence in communications, marketing, advertising and promotion of their schools. With the Silver Award, YSU Magazine ranks among the top 12 percent of magazines worldwide.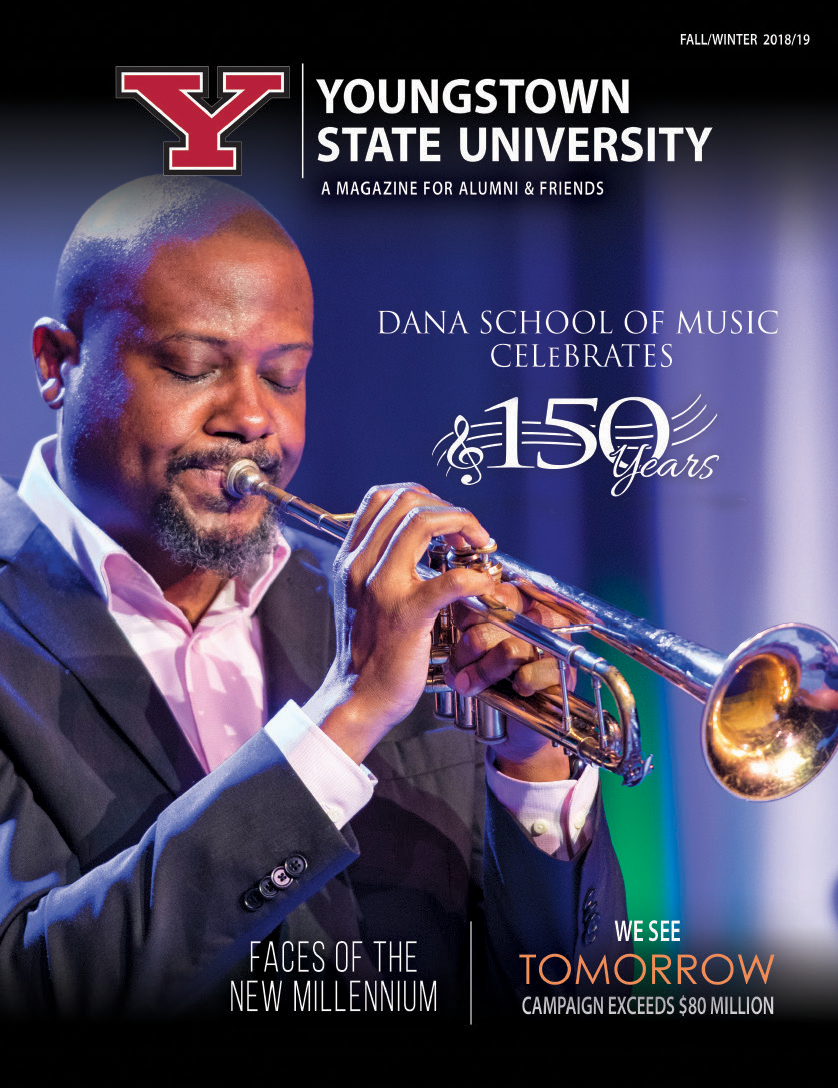 Name the YSU Magazine
Informally we call this the YSU Magazine, but in reality the periodical you are reading doesn't have a name! We are exploring the idea of giving it one, and we want your input. If you would like to weigh in on the discussion or suggest a name, visit HERE.