Youngstown, neighbors map out a plan for the future

Youngstown, neighbors map out a plan for the future
After three years of listening, lobbying and logistics, an ambitious plan to transform the Fifth Avenue corridor through campus is moving forward, highlighted by a new driverless shuttle that will be among the few of its kind in the world.
A partnership of YSU, WRTA, the City of Youngstown, Mercy Health and Eastgate Regional Council of Governments was recently awarded a $10.85 million federal grant to complete the plan, called the SMART2 Network. With $10.9 million in local funding, the total project amounts to nearly $22 million.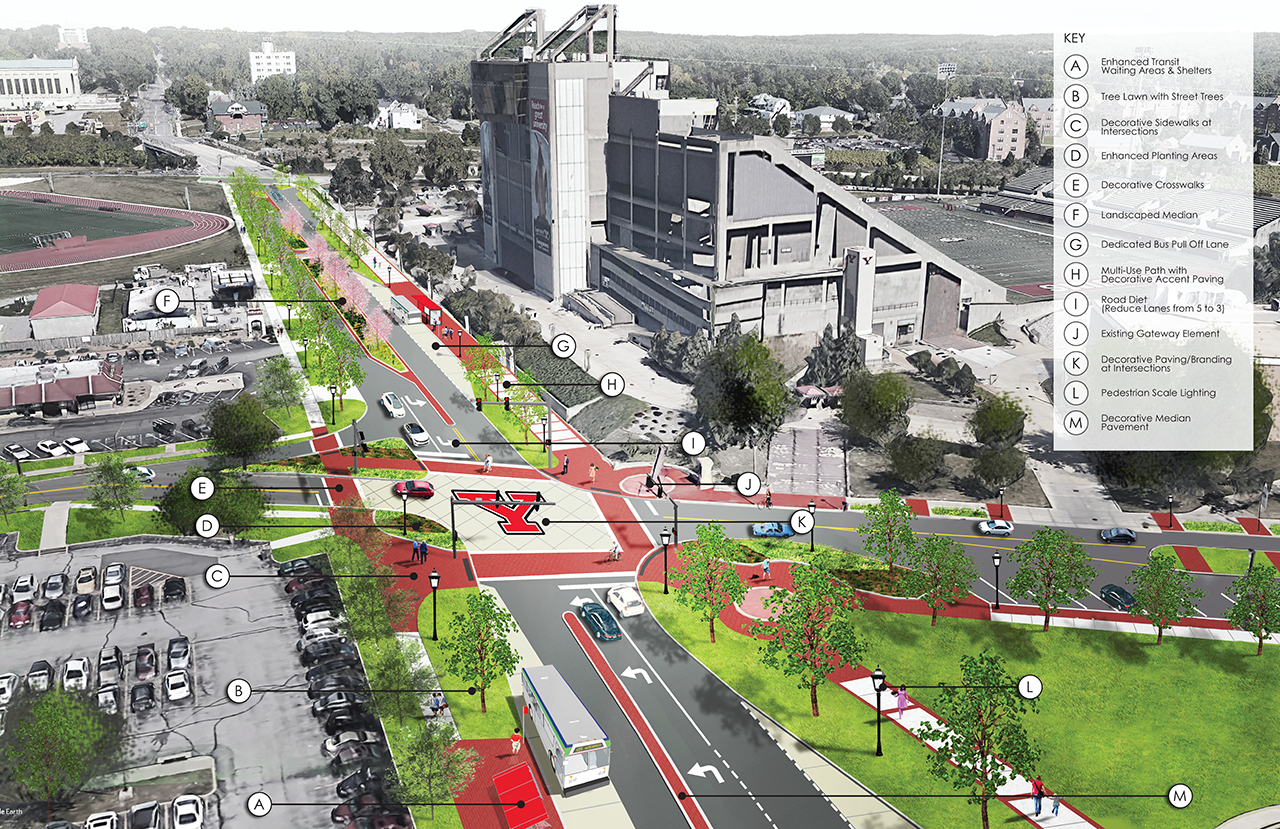 The project, which begins in earnest later this year, focuses on transportation solutions that help people safely reach the services that they need, including improved street lighting, transit hubs, and enhanced pedestrian and bicycle access to Fifth Avenue and surrounding streets. The project also will reduce lanes on many of the streets and create a tree-lined boulevard along Fifth Avenue.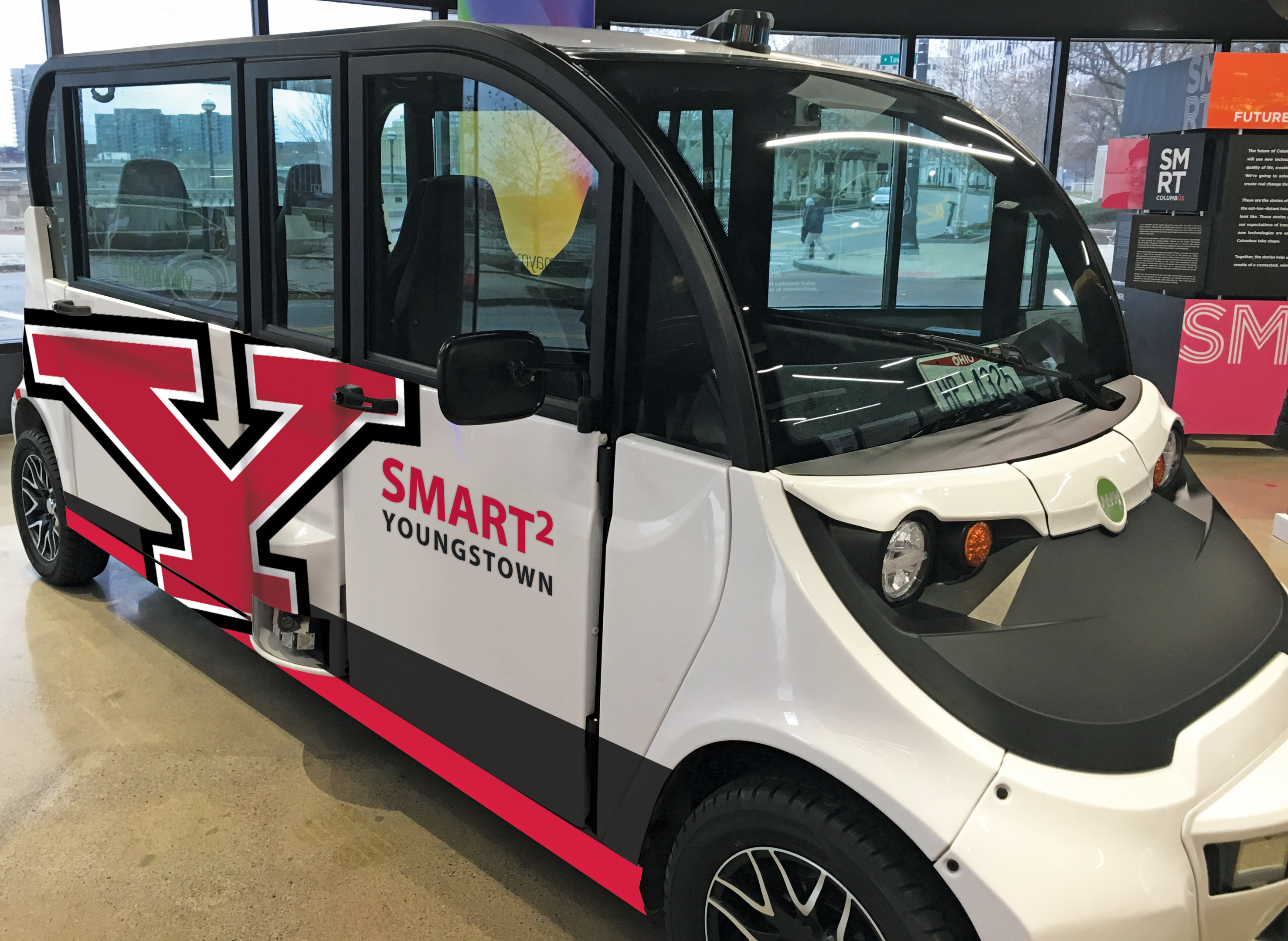 And on top of that, in partnership with DriveOhio, the project brings autonomous transit vehicles to the Fifth Avenue corridor. Currently, driverless shuttles are only being used in Columbus and Las Vegas.
"It's putting Youngstown back on the map in the state of Ohio," said Jim Kinnick, executive director of Eastgate, who believes this tech innovation gave the Mahoning Valley's application a competitive edge.
Kinnick, who is also a YSU alumnus, believes the real key to securing the federal funding (two previous proposals were not funded) was the collaboration between project partners. The group, which met weekly for three years, also traveled together to Columbus and Washington D.C. to show how improvements would benefit not only the city but also the region.
"What we're talking about is being able to bring people from as far as northern Trumbull County and southern Mahoning County through the WRTA, to the hub, and then getting them to the university and to the medical centers," said Kinnick, who added that the entire project centers around improving the quality of life and keeping young people in the region.
The Fifth Avenue plan comes amidst several other improvement projects in the city and on campus, including the downtown Youngstown Foundation Amphitheater and Riverfront Park opening June 14, a proposed multi-use path along Mahoning Avenue to Mill Creek Park, the Mahoning Valley Innovation and Commercialization Center and other YSU projects, such as a new indoor tennis center and intramural fields.
YSU Department of Geography and Urban-Regional Studies
Name change reflects future focus
The YSU Department of Geography recently added "Urban-Regional Studies" to its name. Chair and Professor Ronald Shaklee describes the change, which took effect last year, as an important way to solidify the connection between the academic department and the office of Urban Studies. Shaklee said the name change also better reflects urban planning as a common professional path followed by many Geography graduates. The department is working towards developing a certificate and minor in urban planning.