On October 30, 2009, Youngstown State University officially dedicated "Armed Forces Boulevard," a section of street running from Fifth Avenue to the YSU Veterans Plaza, as a permanent tribute to our men and women in uniform. This dedication, even today, is especially felt in the YSU Office of Veterans Affairs. The Office of Veterans Affairs was established January 2009 and reports directly to the Associate Vice President of Student Experience.
We work to assist YSU students who have served or are currently serving in the armed forces of the United States of America in attaining their educational goals, and we are continually improving and working toward being a "one-stop" office for all YSU student veterans. The Student Veterans Resource Center (which opened September 2014 and dedicated to Vietnam War Veteran and YSU alumni, Carl A. Nunziato May 2018) helps military veterans and service members transition to college and succeed as university students.
It is yet another step in YSU's continued commitment to serve veteran and military students. The Office of Veterans Affairs is located on campus in the Carl A. Nunziato Veterans Resource Center, 633 Wick Avenue, Youngstown, Ohio.
---
Meet our Staff
The Office of Veterans Affairs at Youngstown State University is located in the Veterans Resource Center at 633 Wick Ave, Youngstown, OH 44502. Please contact any one of our office staff with your questions, comments, or concerns.
Patrick "Rick" Williams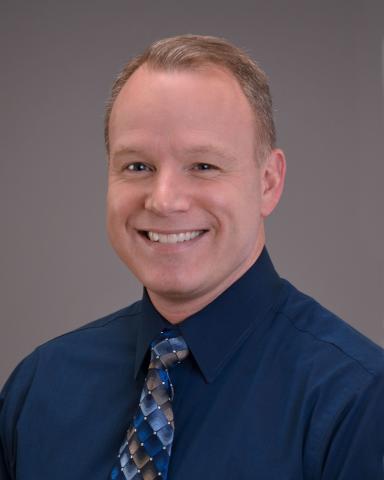 Associate Director of Veterans Affairs
"I'm a retired U.S. Army Major with 26 years of service. As the Associate Director of the Veterans Resource Center on campus and point of contact for all military matters, I take great pride in helping current and prior military members, as well as eligible dependents navigate their education benefits and achieve their academic goals. Please feel free to contact me with your questions."
(330) 941-2506
plwilliams@ysu.edu
Jaesson Lujan

Assistant Director of Veterans Affairs
"I served over 8 years in the U.S. Navy. After my service, I utilized GI Bill® benefits to obtain a bachelor's degree in economics (Allegheny College) and master's of business administration (Temple University), so I'm very knowlegeable about all the facets of utilizing federal education benefits. I take great pride in helping others achieve their academic and personal goals. Please don't hesitate to contact me!
(330) 941-1585
jrlujan@ysu.edu
VA Work Study Students
The Carl A. Nunziato Veterans Resource Center at YSU is authorized eight VA Work Study Students. If you are interested in working as a VA Work Study Student at the Center, please contact the office for more information.