Welcome to the Office of Veterans Affairs at YSU
To those who have served or are currently serving in the Armed Forces of the United States, we want to thank you for your service and welcome you to the Office of Veterans Affairs at Youngstown State University.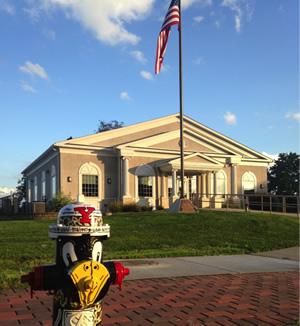 The Veterans Resource Center enhances the academic, professional, and individual success of veterans, service members, and their families. We are steadfastly committed to supporting our military community in all areas of higher education: military education benefits, academic success, graduation, career and professional development, and overall well-being.
Please don't hesitate to contact with any questions at (330) 941-2503 or veterans@ysu.edu, or stop by the Veterans Resource Center, located at 633 Wick Avenue. We'd be happy to meet with you in person to answer any questions and show you around our beautiful space.

On behalf of all of us in the YSU Office of Veterans Affairs, we thank you again for your service and hope to hear from you soon!
Services Offered:
•Waived Application and Orientation Fees
•VA Education Benefit Registration and Certification
•Military Tuition Assistance Approved
•Priority Registration
•Select "Military Friendly" Courses
•Veteran Advocacy
•Access to VA Counselors
•Student Veterans Group
•Credit for Military Training
•Military Friendly Deployment Policies
•Writing Center Services
•"State of the Art" Veterans Resource Center
•Disability Services
•Special Recognition at Graduation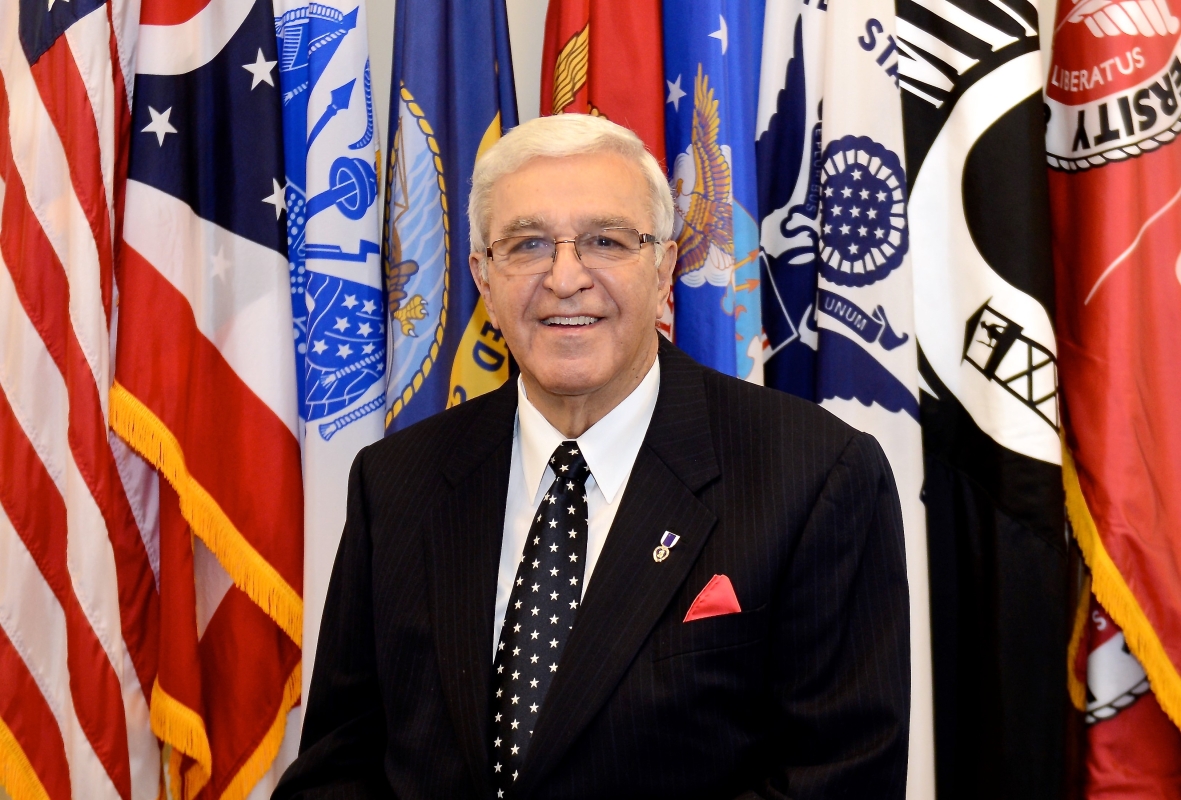 Distinguished military graduate of Youngstown State University, Maj. (Ret.) Carl Nunziato, was commissioned as a second lieutenant in 1961.
The next eight years would include three tours of combat to Thailand and Vietnam. During his service he earned many awards, including the, Bronze Star Medal, Purple Heart, The Air Medal, Armed Forces Expeditionary Medal, National Defense Medal, among many others.
Maj. Nunziato suffered the loss of both legs during his last combat tour in 1966, and spent nearly two years in a Veterans Affairs (VA) hospital before being honorably discharged from Army service in 1968.
Following his discharge, Maj. Nunziato enrolled in Case Western Reserve School of Law, where he earned his Juris Doctorate degree in 1971. He spent the next 28 years as an attorney for Dollar Savings and Trust Company, Ohio Bank Corp, and National City Bank.
Outside of his military and private sector service, Maj. Nunziato was also a staunch disability advocate in the greater Mahoning Valley community. He co-founded the Youngstown Chapter of the Governor's Subcommittee for Barrier-Free Architecture to construct wheelchair ramps for disabled personnel, and also helped spearhead the statewide initiative for handicapped parking.
In the early 1990s, Maj. Nunziato was a vocal advocate in preventing the closure of Youngstown State University's ROTC program, and he also established an endowment fund providing $40,000 annually in scholarships for ROTC Cadets and military veterans.
Maj. Nunziato, in conjunction with two other fellow ROTC Alums, led the effort to raise $1.4 million for the construction of the Veterans Resource Center on campus, which opened in 2014 and serves over 300 veterans and military-connected students. In 2018, the Veterans Resource Center was renamed in honor of Maj. Nunziato.
In 2021, VA constructed a new, community-based outpatient clinic that replaced its former location, which Maj. Nunziato was played a pivotal role in bringing to Youngstown in 1993. On April 30, 2022, this brand new and modernized outpatient clinic will be dedicated as the Carl A. Nunziato VA Clinic in recognition to his contributions to the veteran community.