Welcome to the Office of Veterans Affairs at YSU
To those who have served or are currently serving in the Armed Forces of the United States, we want to thank you for your service and welcome you to the Office of Veterans Affairs at Youngstown State University.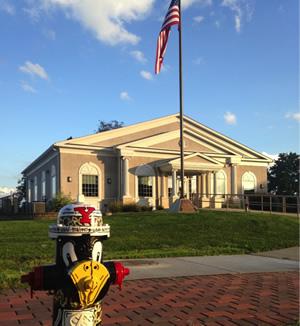 We are here to assist you with the enrollment process, as well as throughout your journey as a student pursuing your educational goals.   See below what makes YSU such a great choice for veterans and military connected students.
Please don't hesitate to contact with any questions at (330) 941-2503 or  veterans@ysu.edu, or stop by the Student Veterans Resource Center, located at 633 Wick Avenue. We'd be happy to meet with you in person to answer any questions and show you around our beautiful space.

On behalf of all of us in the YSU Office of Veterans Affairs, we thank you again for your service and hope to hear from you soon!
Services Offered:
•Waived Application and Orientation Fees
•VA Education Benefit Registration and Certification
•Military Tuition Assistance Approved
•Priority Registration
•Select "Military Friendly" Courses
•Veteran Advocacy
•Access to VA Counselors
•Student Veterans Group
•Credit for Military Training
•Military Friendly Deployment Policies
•Writing Center Services
•"State of the Art" Veterans Resource Center
•Disability Services
•Special Recognition at Graduation