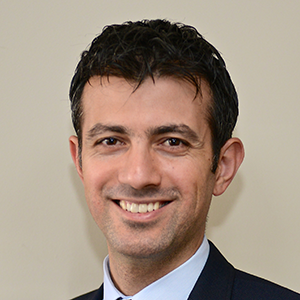 Dr. Omer F Genc
Associate Professor
Management & Marketing
Bio
Omer Genc is currently an Associate Professor at the Department Management and Marketing of Williamson College of Business Administration at Youngstown State University (YSU). Before joining YSU, he worked at Abdullah Gul University in Turkey, Minnesota State University, Mankato and Temple University. Dr. Genc received his Ph.D. in International Business / Strategy from Temple University, holds a Master's degree in Finance (MSF) from University of Illinois at Urbana-Champaign and a Bachelor's degree in Business Administration from Middle East Technical University, Turkey.

Dr. Genc's current research interests include cross-border mergers and acquisitions (M&As), competitiveness of companies, internationalization of small and medium-sized enterprises (SMEs), corporate governance, innovation and relationship marketing. Dr. Genc has published several papers in peer-reviewed journals and presented his work at several conferences. He has received several awards in research including the Best Paper Award Nominee at the Academy of International Business (AIB) Southeast Chapter Meeting in 2022, Research Professorship and Distinguished Professorship Award in Scholarship at YSU in 2021, Distinguished Scholar Award at AGBA in 2021, Best Paper Award in The Strategic Management Track at the 2014 Annual Conference of the Academy of International Business (AIB) Southeast Chapter and the "Best Student Paper Award" at the 2010 Annual Conference of the Academy of International Business (AIB) Northeast Chapter.

Omer Genc has been teaching since 2011 and he taught several courses at various institutions including Youngstown State University, Abdullah Gul University, Minnesota State University and Temple University. Dr. Genc's teaching portfolio includes Principals of International Business, Strategic Management and Leadership (Business Capstone), Global Business Policies (Strategy Capstone), Global Strategic Management, International Marketing, Global Business (MBA Course), Entrepreneurship, Corporate Finance, Business Model Planning, and Export Administration. In addition to those courses, he developed a study Abroad program to Italy and lead it in 2019. He has received Distinguished Professorship Award in Teaching and Innovation in International Business Education Award at Youngstown State University, and the Best Instructor Award from X-Culture.
Research Interests
Mergers and Acquisitions (M&As)
Internationalization of Firms
Relationship Marketing
Teaching Interests
International Business
Strategic Management
Global Strategy
International Marketing
Export/Import
Entrepreneurship