Graduation Application: Banner Self Service
Undergraduate students must be "grad-ok'd" by academic advisor in the Graduation Evaluation system located in Self Service Banner.
Graduate students can enter the application at anytime the application opens.
Graduation application typically opens 10 days after Last day to Withdrawal (full term) of the previous term. Exception is Summer – Summer graduation application typically opens on the first day of spring semester.
1. Log into the Penguin Portal from the YSU homepage.
2. Select "Student Records" under e-Services for Students.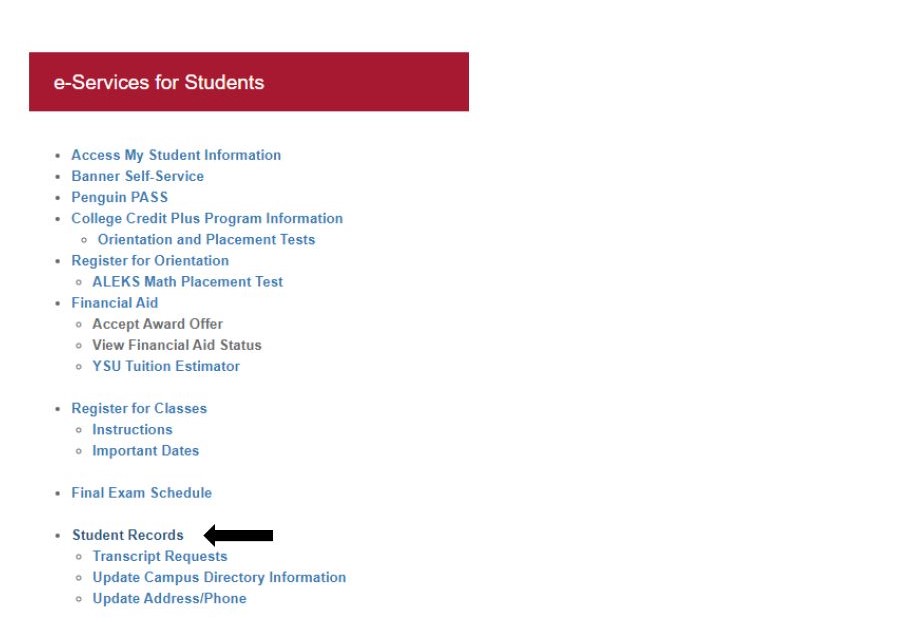 ---
3. Click on "Apply to Graduate."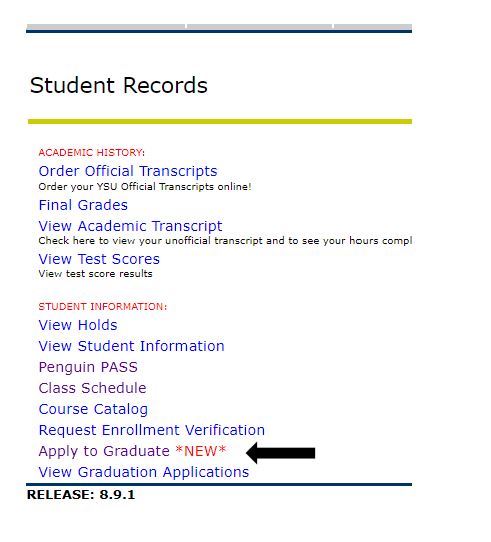 ​
---
4. Click on "Click to proceed with your Graduation Application."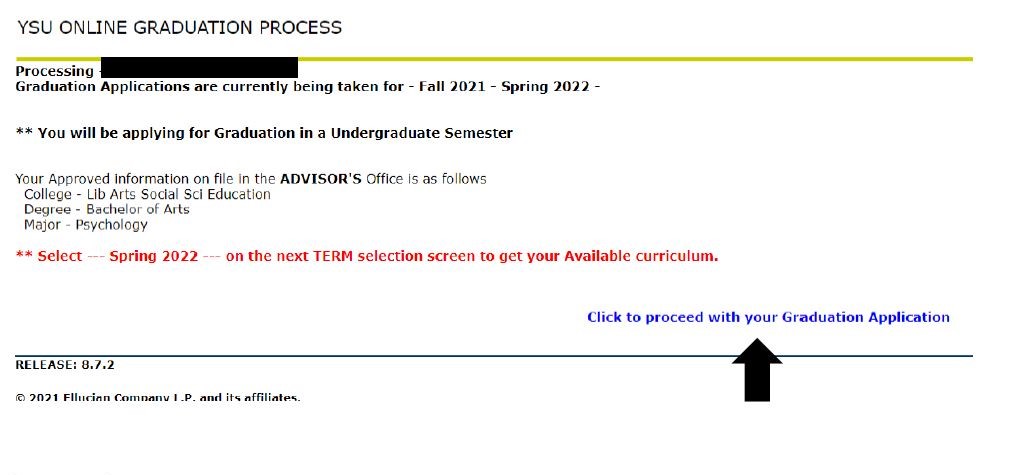 *If you are a graduate student you will be asked about the submission of a thesis or dissertation.
---

---
5. Scroll to the bottom of the page and click on "Term Selection."

---
6. Select select your term for graduation.

---

7. Select your current program and click the "Continue" button.

---

8. Select your graduation date from the drop down menu and click the "Continue" button.
---

​9. Choose the appropriate button regarding whether you will attend the commencement ceremony.

---

10. Enter your cap and gown information. Click "Continue" button to verify information is correct.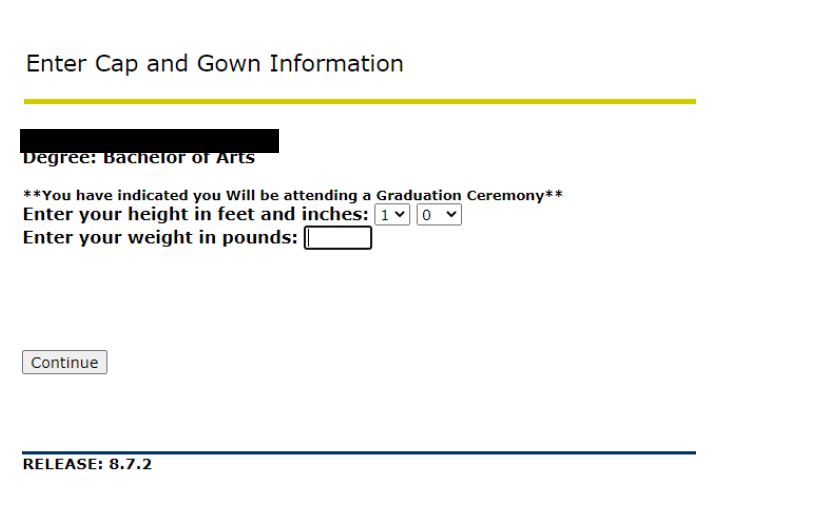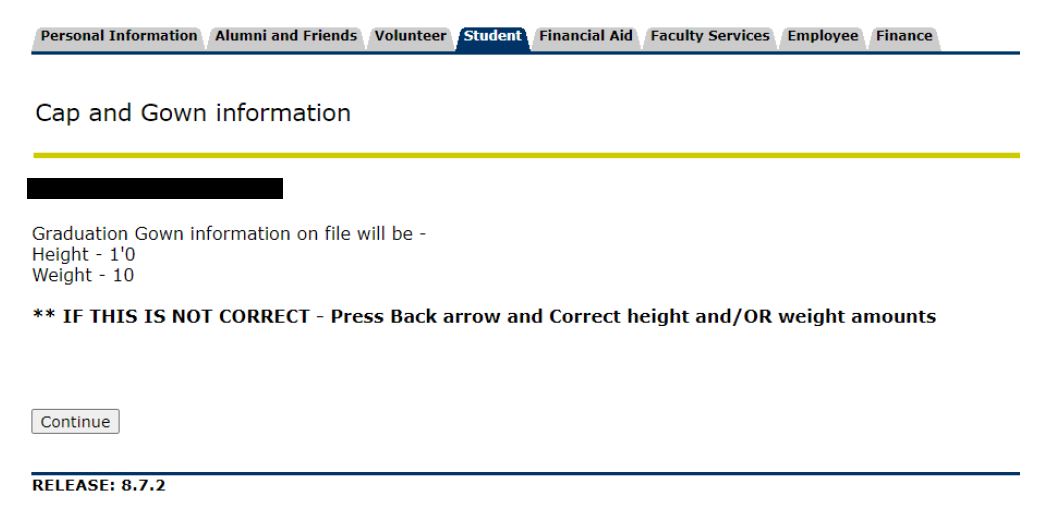 ---
11. Enter your current email and phone number. Click "Continue" button to verify information is correct.

---
12. Enter the name you want on your diploma, it must be your legal name and on file with the YSU Records Office.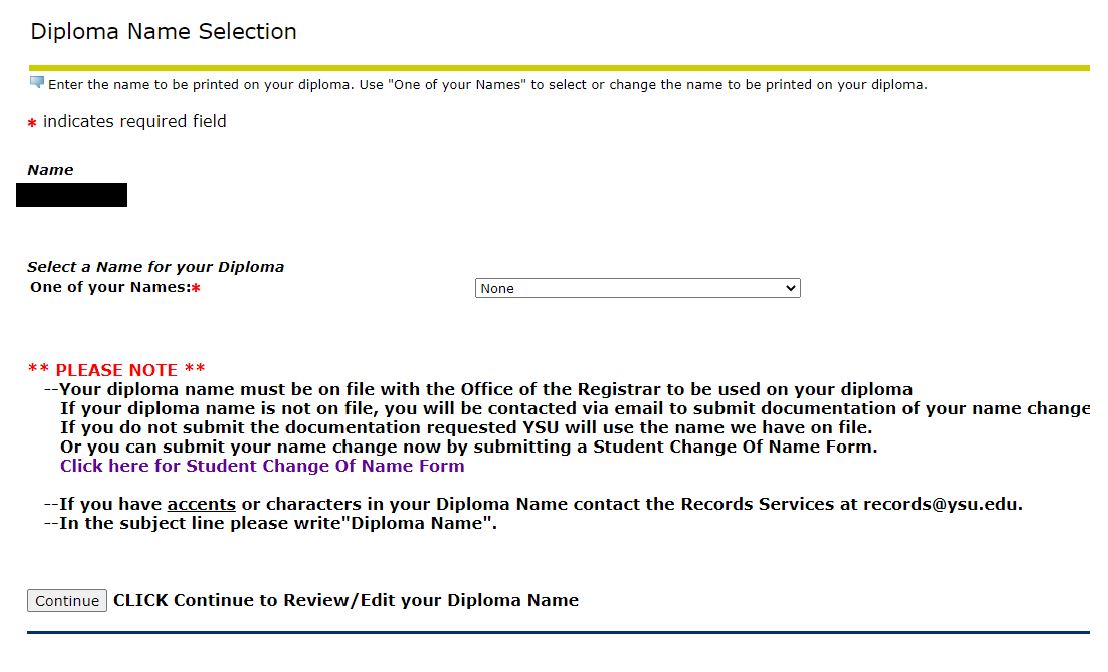 ---

13. Select an address to mail your diploma. If necessary, enter your new address information.

---

14. Verify your information and submit the request.

15. Finally, select continue to submit and process your application for graduation. You will receive a message on the screen that indicates your graduation application has been submitted. Please print out this confirmation page for your records until after you have received your diploma.