YSU establishes Centofanti School of Nursing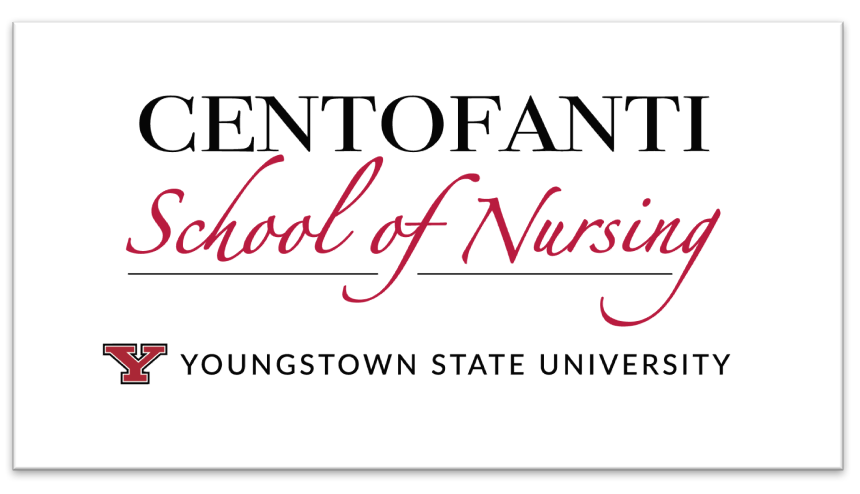 Youngstown State University's Nursing department is getting a new name – the James and Coralie Centofanti School of Nursing.
"With this naming, James and Coralie Centofanti's hard work and generosity will live for generations through the countless students who come to YSU to pursue their dreams of a career in Nursing," YSU President Jim Tressel said. "The naming is particularly noteworthy at this moment as we have all come to realize and better appreciate the vital importance and the tremendous dedication of frontline healthcare workers."
The Centofanti Charitable Foundation has pledged $1 million to support the Nursing school and to establish a scholarship for minority nursing students.
"The university School of Nursing provides such an invaluable service for our community at large in the Mahoning Valley," said Mark Graham, chair of the Centofanti Charitable Foundation's distribution committee.
Joe Centofanti, a Foundation trustee, added: "My brother worked very hard to earn the money that he left in the Foundation to do things like this. He did the hard part - he earned the money; we're kind of doing the easy part - we're figuring out how to distribute it. We're pleased to be able to do this, and I'm sure he'd be very pleased."
James Centofanti of Canfield, a successful business owner, philanthropist and horseman, was a long-time member of the Board of Directors of Farmers National Bank in Canfield, a generous supporter of numerous educational and community-based activities in and around the Canfield area, and the recipient of numerous awards for his humanitarian efforts. He died in 2010. His wife, Coralie, died in 1999.
This is the Centofanti Foundation's second $1 million gift to YSU. In 2012, the Foundation pledged $1 million to establish the James and Coralie Centofanti Center of Health and Welfare for Vulnerable Populations in YSU's Bitonte College of Health and Human Services. And in 2017, the Foundation pledged $500,000 to help support the successful Centofanti Symposium, which has brought an array of nationally- and internationally recognized speakers to YSU over the past eight years.
"The Centofantis were widely known for their generosity and concern for the disadvantaged; we are honored to have their names on our Nursing school," said Nancy Wagner, chair of the Nursing school. "In turn, we pledge to the Centofantis that all Nursing students will leave YSU with a keen awareness of and compassion for the health, social and emotional needs of the less fortunate in society."
She added, "In this 2020 Year of the Nurse, this generous gift will allow us to continue to prepare nurse leaders and maintain and increase our excellence, especially at this critical time."

Jeffery Allen, dean of the Bitonte College of Health and Human Services, added, "This magnanimous gift strengthens and elevates our premiere Nursing program, our exceptional college, and Youngstown State University."

Joseph L. Mosca, former dean of the Bitonte College, said: "The Centofanti gift provides significant permanence. In addition to the naming of the School of Nursing, it also creates a permanent endowment which will provide resource support to the program annually as well as fund scholarship support for students of color in the nursing major in perpetuity.  It is a powerful gift."  

The YSU School of Nursing started in 1967 as an associate degree program, then added an RN-BSN completion program. In 1984, the BSN entry-level program evolved and became the premier BSN program in the city of Youngstown and the surrounding areas. In 1997, the master's program was added and currently includes options for family nurse practitioner, nurse anesthesia, nursing education, and most recently, the adult-gerontology acute care nurse practitioner program. A school nurse licensure program is also available. The school starts a new Doctor of Nursing Practice degree program for nurse anesthesia students in 2021. The department enrolls more than 350 undergraduate students and 80 graduate students and boasts more than 4,300 alumni. Ninety-five percent of BSN graduates are employed in their field within six months of graduation. BSN students provide nearly 95,000 clinical service hours to the community each academic year.