Survey: Students give high marks, but still room for improvement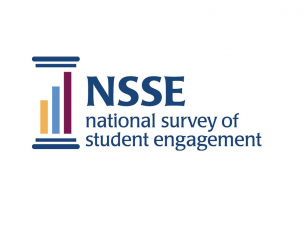 The vast majority of freshmen and seniors who responded to a recent survey give high marks to their overall experience at YSU and say they would attend the university again.
Those are among the results of the latest National Survey of Student Engagement, a 125-question email survey that focuses on educational activities and experience and how they relate to student learning. Nationally, 557 universities and colleges administered the survey to 311,086 students in 2016.
"This survey is further evidence that YSU provides a quality education and campus experience that students find to be valuable," President Jim Tressel said.
Provost Martin Abraham agreed but said "the survey also reveals many areas in which we need to improve; we will continue exploring best practices in order to ensure the success of all our students."
Four hundred and seventy-five first-year students and 642 seniors at YSU took the survey in the spring of 2016.
Eighty-six percent of first-year students and 83 percent of seniors rated their overall experience as excellent or good, higher than ratings at other peer institutions and up from the last time YSU took the survey in 2013.
In addition, 86 percent of first-year students and 80 percent of seniors said they would definitely/probably attend YSU again, also up from the last time the survey was taken four years ago.
The survey measures academic challenge, learning with peers, experiences with faculty and campus environment.
"Surveys like the NSSE help our office to identify areas of concern and opportunities to improve our practices and to provide a well-rounded educational experience for our students," said Hillary Fuhrman, Assessment director.
The Office of Assessment will host a series of "lunch and learn" sessions to focus on specific parts of NSSE results. The sessions will be in room 3049 of Jones Hall, 12:30 to 1:30 p.m., on the following dates:
March 15, Global Learning and International Experiences.
March 22, First Year Experiences & Senior Transitions.
March 29, Experiences with Faculty.
April 5, Learning with Peers.
April 12, 2017, Campus Environment.
April 19, Academic Challenge.
April 26, Diverse Conversations and Experiences.
Click here to RSVP to attend a session.