State grant helps YSU Campus Rec expand kayaking, add paddleboarding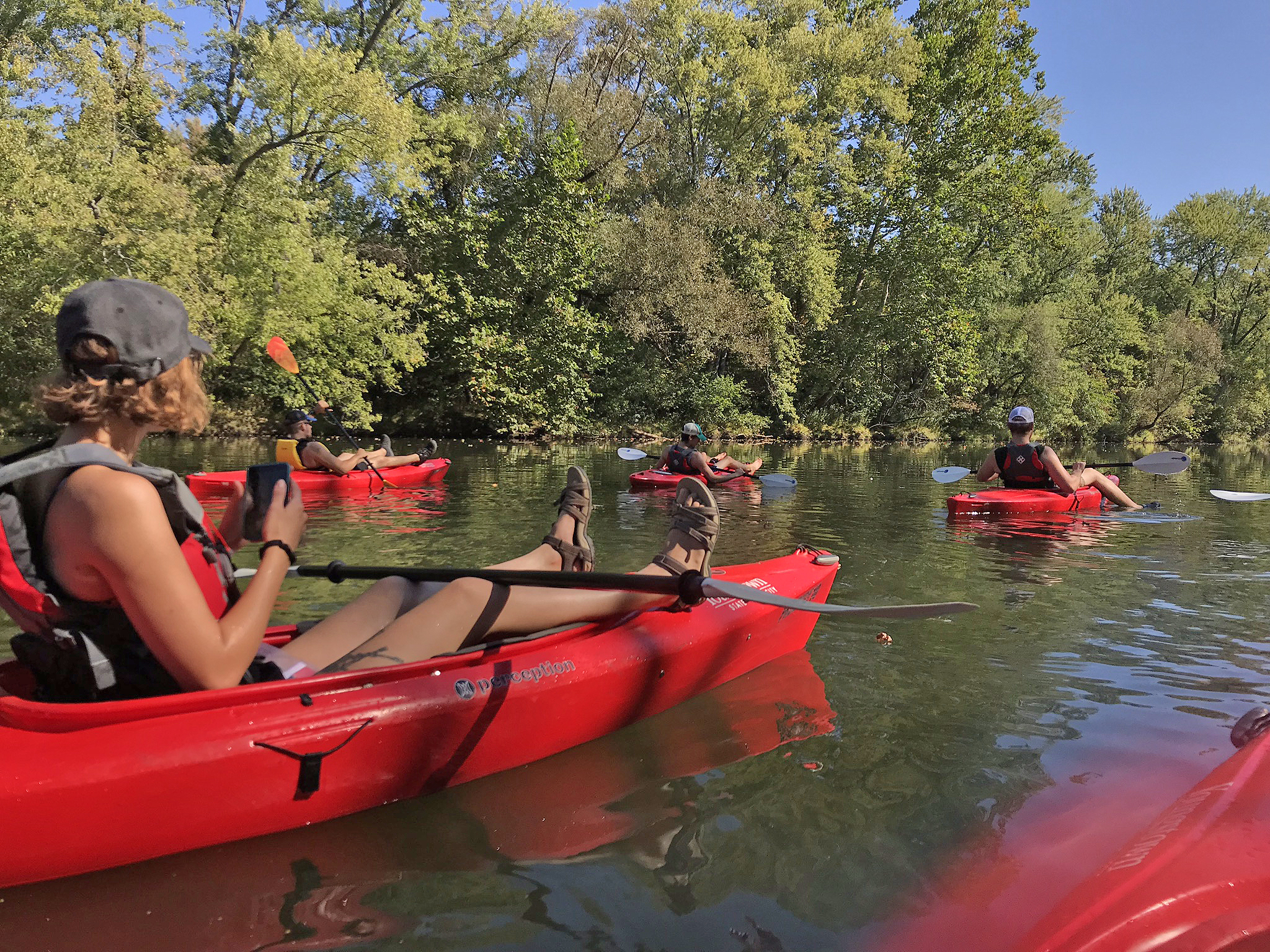 The Ohio Department of Natural Resources has awarded $16,506 to Youngstown State University's Department of Campus Recreation to help fund the expansion of its Boating Safety Education Program to include paddle-boarding.
"Through your efforts, Ohio will continue to offer one of the safest, most productive and enjoyable boating environments in the nation," ODNR Director Mary Mertz said in announcing the 2020 Boating Safety Education Grants.
With the grant, YSU Campus Rec will be able to enhance its current kayak program and also add a new program in stand-up paddle-boarding. The money will be used to purchase kayaks, paddles and life vests for the kayak program, buy equipment for the new paddleboard program, and train four individuals as instructors for both programs.
R.J. Markowitz, coordinator of Adventure Rec at YSU, said the addition of multiple launch sites and infrastructure projects on the Mahoning River, combined with the availability of low-cost kayaks and paddleboards, has resulted in more folks venturing back onto the river. 
"However, remnants of the industrial past still pose hazards to unexperienced paddlers," he said. "Multiple low head dams still exist throughout Trumbull and Mahoning counties that pose a risk to paddlers venturing out for the first time. Our goal is to educate the YSU community on not only skills and rescue, but also hazards that are specific to the Mahoning River and other area waterways."  
Markowitz said the first activity that this will benefit from the grant funding is Campus Rec's Learn to Kayak clinic on March 11 that teaches students introductory kayak skills and safety. Campus Rec also plans to increase the number of kayak and SUP trips and clinics and to expand its "Wear Your Lifejacket to Work Day" initiative.
Markowitz has been kayaking for more than 5 years and also has been an instructor for the American Canoe Association for nearly 2 years. 
"I just started stand up paddleboarding this past year, and really enjoy the sense of relaxation and workout that it offers," he said, adding that his fiancé and their dog share interest in the hobby.
"When the weather is nice, you'll find the three of us exploring different bodies of water throughout the region," he added. 
 For more information on YSU's Adventure Rec programs.