McDonough opens two exhibitions for summer season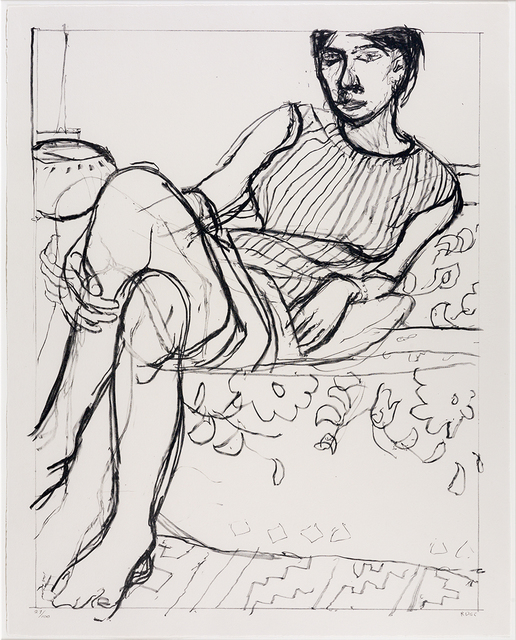 Printmaking and the work of a dozen women art educators are featured in two summer exhibitions opening in June at the McDonough Museum of Art on the campus of Youngstown State University.
An opening reception will be 5 to 7 p.m. Saturday, June 8 for the two exhibits: "Centennial Impressions: A Celebration of Prints" highlights masterworks of modern and contemporary printmaking from the Butler Institute of American Art permanent collection, and "Studio Conversations in Art Education" highlights artwork by 12 women art educators in higher education from the United States and Canada who maintain an active studio practice. 
Both shows run through July 20. The McDonough Museum is open 11 a.m. to 4 p.m. Tuesdays through Saturdays at 525 Wick Ave. Admission is free. For more information, call 330-941-1400 or visit https://ysu.edu/mcdonough-museum.
"Centennial Impressions" is part of the celebration of the Butler Institute of American Art's 100th anniversary. The prints selected from the Butler collection have been produced by
world famous artists from Romare Bearden and Robert Rauschenburg to Andy Warhol and Lynda Beng-lis. The exhibit features a multitude of printmaking techniques, including woodcut, etching, lithography and silkscreen.
"Studio Conversations" was co-curated by Claudia Berlinski and Lillian Lewis, faculty in the YSU Department of Art. The exhibit coincides with and was inspired by the publication of volume 45, issue 1 of the journal, Visual Art Research, entitled: "Women art educators in higher education: Conversations on studio practice," edited by Lewis. Artists in the exhibition include, Fiona Blaikie, Leslie Gates, Patricia Morchel, Laura K. Reeder, Jennifer Eisenhauer Richardson, Allison Rowe, Stacey Salazar, Pauline Sameshima, Shari L. Savage, Alison Shields, Leslie C. Sotomayor and Gloria Wilson.