Class Notes

1970s        1980s        1990s        2000s        2010s        2020s
'70s
---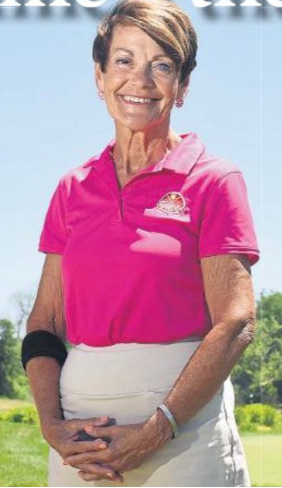 Henri Hall, 1971, bachelor of Marketing/Advertising, was named Volunteer of the Year at the KitchenAid Senior PGA Championship in May in Benton Harbor, Mich. Henri, a resident of Lincoln Township, Mich., has served as volunteer services chair of the tournament since 2018 and has volunteered for five championships. Hall was featured in a front-page story of the Herald-Palladium newspaper in St. Joseph, Mich.
At the age of 94, Mary Alice Baluck, bachelor of Education, 1972, published her third book, Darby Island: On Heaven's Threshold. The book is a sequel to her first book published in 2020, titled Heaven's Doorway. All three of Baluck's books are available on Amazon in both Kindle and paperback versions. A self-described "lover of words," Mary Alice has lived at The Blackburn Home in Poland since 2018, where she said the staff has always been supportive of her writing, "always checking on my progress and fixing my goof-ups!"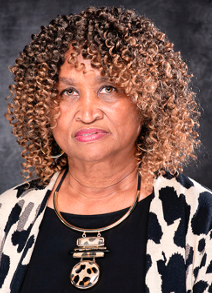 Henrietta Williams, bachelor of Education, 1974, and master of Educational Administration, 1997, was selected for a leadership award from the Ohio Network of High Schools That Work. Williams has worked as a teacher, coach and principal during more than 40 years with the Youngstown city schools. She currently is assistant principal at East High School. In an interview with the Youngstown Business Journal, Williams said her teaching philosophy centers on a proverb she heard many years ago: "Each one, teach one." The saying, she said, originated in the United States during slavery when Africans were denied education. "When someone learns how to read and write, it becomes their responsibility to teach someone else," she said. "The idea is to spread knowledge for the betterment of your community."
'80s
---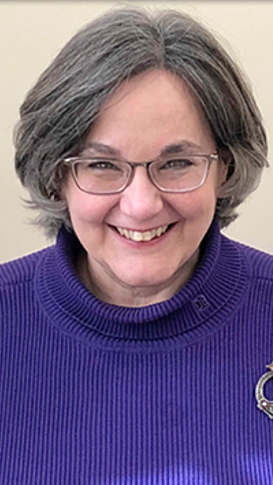 Joan Lawson, bachelor of History, 1982, has been named chancellor and archivist for the Catholic Diocese of Youngstown. Lawson also holds a master in History and certificate in Historical Agency Administration from Northeastern University in Boston and a master of Religious Education from Loyola University of New Orleans. She holds a second certificate in Historical Agency Administration from the Seminar for Historical Administration in Williamsburg, Va.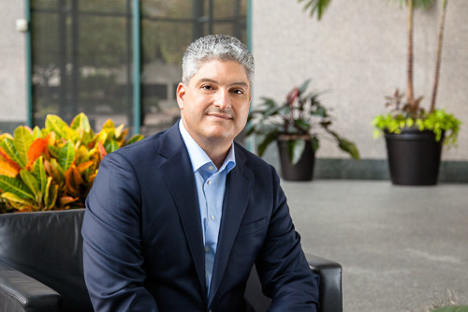 John Genovesi, bachelor of Electrical Engineering, 1986, has joined UL Solutions as executive vice president and president of the company's Enterprise and Advisory business. Genovesi joins UL Solutions from Adapdix, a start-up focused on developing edge computing, AI and machine learning for autonomous manufacturing, where he was chief operating officer. Genovesi previously spent 26 years at Rockwell Automation, most recently as senior vice president, Enterprise Accounts and Software. He also holds a master of Business Administration from Case Western Reserve University and an Executive Education Certificate in mergers and acquisitions from Harvard Business School.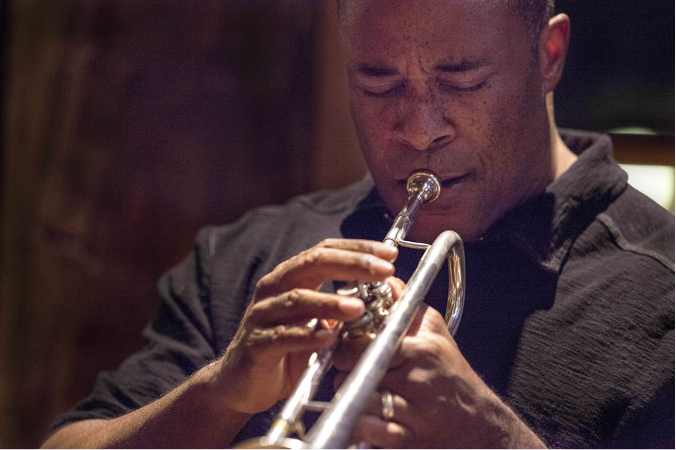 Darryl White, bachelor of Music, 1987, is the leader of the Darryl White Quintet. Associate professor of trumpet at the Glenn Korff School of Music at the University of Nebraska, White has performed as guest soloist with the Omaha Symphony, Lincoln Symphony Orchestra, Mesa Chamber Orchestra, Grand Junction Symphony, Lake Forest Chamber Orchestra, Roaring Fork Jazz Festival, University of Nebraska Faculty Brass Quintet, the University Faculty Jazz Quartet and many other solo appearances and guest clinicians with college jazz bands and orchestras across the country. He previously taught at Mesa State College in Grand Junction, Col. He also holds a master of Music from Northwestern University and a doctor of Musical Arts from the University of Colorado.
Roselyn Torella, bachelor of Economics, 1988, and master of Business Administration (Management), 1990, discussed her book, Lowellville, Ohio: Murders, Mayhem & More, as part of the William Holmes McGuffey Historical Society Memories of a Lifetime lecture. The book by Torella, who considers herself Lowellville's "self-appointed unofficial town historian," is a collection of newspaper articles reporting on incidents that occurred between the 1850s and 1920s.
Patty Durkin, associate of Business Management, 1986, and bachelor of Applied Science, 1991, was named chief human resources officer at Aim Transportation Solutions. Durkin joined Aim in 2006 as human resources manager and four years later was named vice president of human resources. The company has more than 1,000 employees.
'90s
---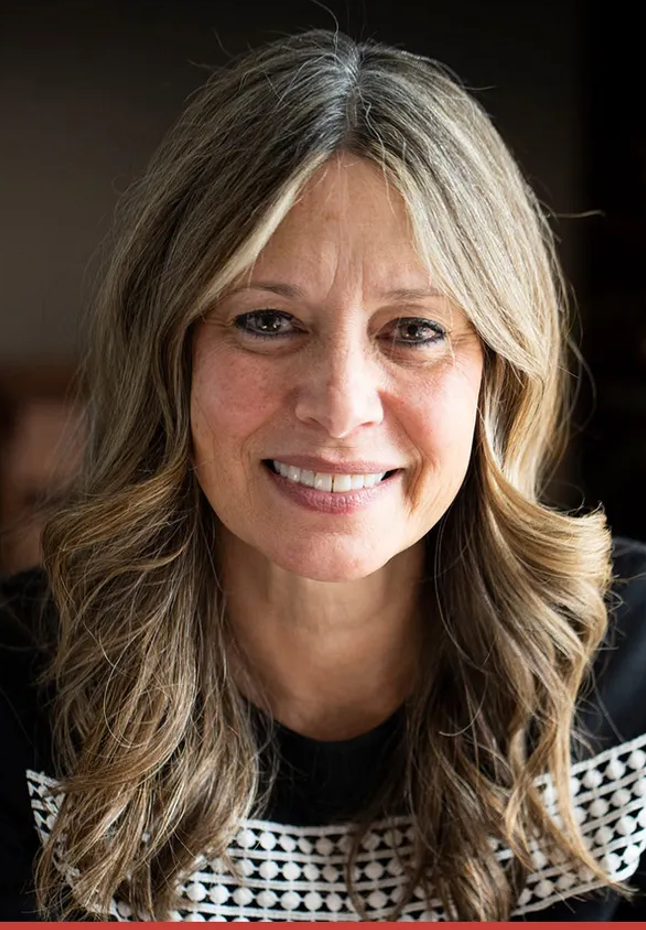 Amy Acton, bachelor of Chemistry, 1990, who served as the director of the Ohio Department of Health when COVID-19 started, is one of USA Today's Women of the Year, which honors women from across the country who have made a significant impact. Acton was the first woman to serve as director of ODH. She previously taught at Ohio State University and worked with nonprofits in the Columbus area. Dr. Acton, who holds a medical doctorate from the Northeast Ohio Medical University, was instrumental in measures put in place to slow the spread of the coronavirus.
Jonathan Tobias, master in Counseling, 1992, was recently published in Princeton Theological Seminary's Theology Today journal. In the article, Tobias explains why democracy is preferred for the Orthodox Church and how some Christians in America are drifting towards authoritarianism instead. Tobias teaches pastoral theology at Christ the Saviour Seminary in Johnston, Pa., and has written and lectured for more than 20 years on the Orthodox Church and American society.
Leah Merritt, bachelor of Physical Education, 1992, and master of Health and Human Services, 2010, now president and chief executive of the YWCA Mahoning Valley, was recognized as WYTV's Hometown Hero earlier this year. Merritt, who has held her position since 2012, was also honored as the Woman of the Year by Youngstown Business and Professional Women's Club in 2021.
Jim Cyphert, bachelor of Advertising and Public Relations, 1994, director of Public Relations at Innis Maggiore, is leading business development of the agency's new presence in Raleigh, N.C. Cyphert, who became accredited by the Public Relations Society of America in 2014, has more than 25 years of public relations experience, including nearly 20 years at Innis Maggiore. Innis Maggiore is among the nation's leading positioning ad agencies, with more than 30 associates and 2021 capitalized billings of more than $25 million.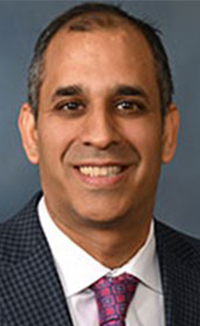 Babur B. Lateef, bachelor of Combined Science, 1994, a board-certified ophthalmologist in Northern Virginia, has been appointed chair of the Health System Board of the University of Virginia Board of Visitors. Lateef has served as a member of the Board of Visitors and the Health System Board since 2016, as well as a member of the UVA Physicians Group Board of Directors since 2018. Before his appointment as chair of the Health System Board, he served as the committee's vice chair and as chair of the Audit, Compliance and Risk Committee. Lateef has owned Woodbridge, Va.-based Advanced Ophthalmology since 2002. He earned a medical degree from Northeast Ohio Medical University and completed an ophthalmology residency at the University of Rochester. He has served as chairman-at-large of the Prince William County School Board since 2018.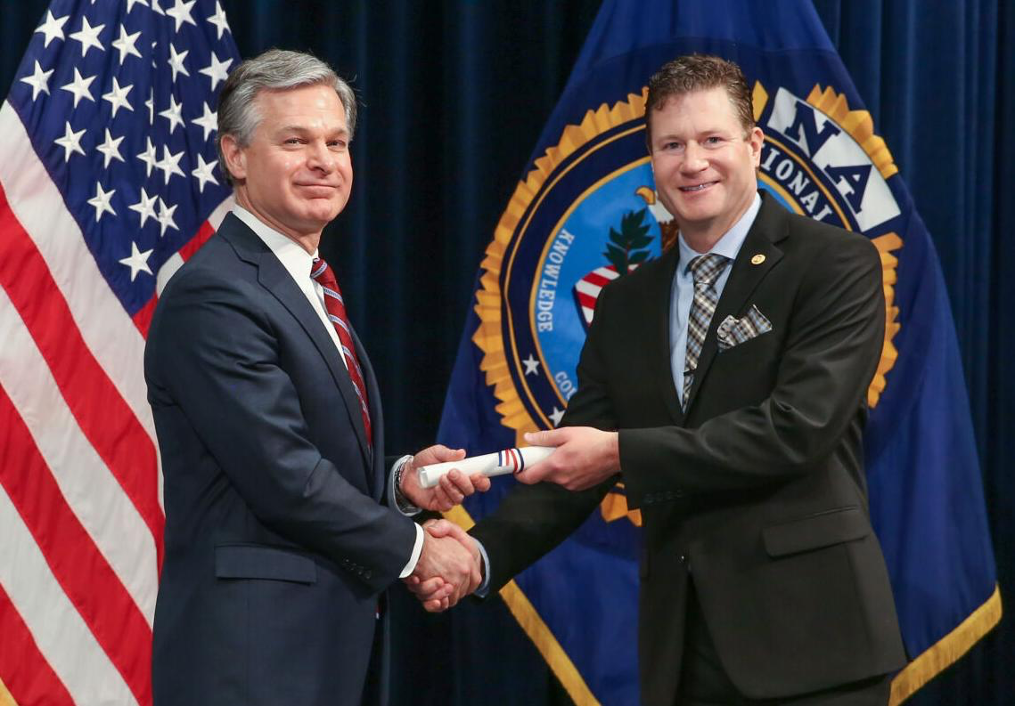 Joel Ristvey, bachelor of Criminal Justice, 1995, an officer with the Hermitage, Pa., Police Department, graduated from the FBI National Academy in Quantico, Va. Ristvey's career in law enforcement started in 1995 with the Sharon Police Department. He joined the Hermitage department as a patrolman in 1996 and was later promoted to criminal investigator (detective) in 2007 and deputy chief of investigations in 2016.
Jim Melia, bachelor of Business Administration, 1995, is the new administrator of the Fair Haven Shelby County Home. Melia started working in nursing home care when he was 16 years old. After earning his degree from YSU, Melia started his healthcare career by managing a medical billing office. He also holds a dual Master of Health Administration/Business Administration degree from Cleveland State University.
Pam Pesta, bachelor of Finance, 1996, has been promoted to corporate officer at Erie Insurance. Pesta joined the company as the internal audit leader in 2018. She previously held leadership positions at Nationwide Insurance and finance and accounting consulting services with Navigant Consulting and Arthur Andersen.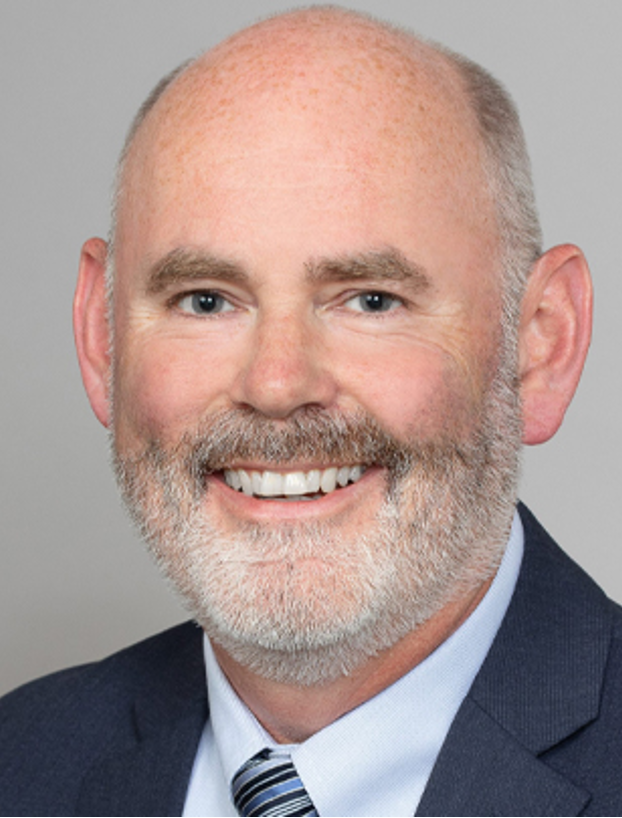 Bob Begley, bachelor of Mechanical Engineering, 1998, is the director of Product Management at JLG Industries Inc., a global manufacturer of mobile elevating work platforms (MEWPs) and telehandlers. Begley previously held product management roles with Blaw-Knox Construction Equipment Corp., Volvo Construction Equipment and Ingersoll-Rand. He also served in the Navy. He holds an ASAST in Nuclear Engineering Technology from Thomas Edison State University and a master of Business Administration from Indiana University–Kelley School of Business.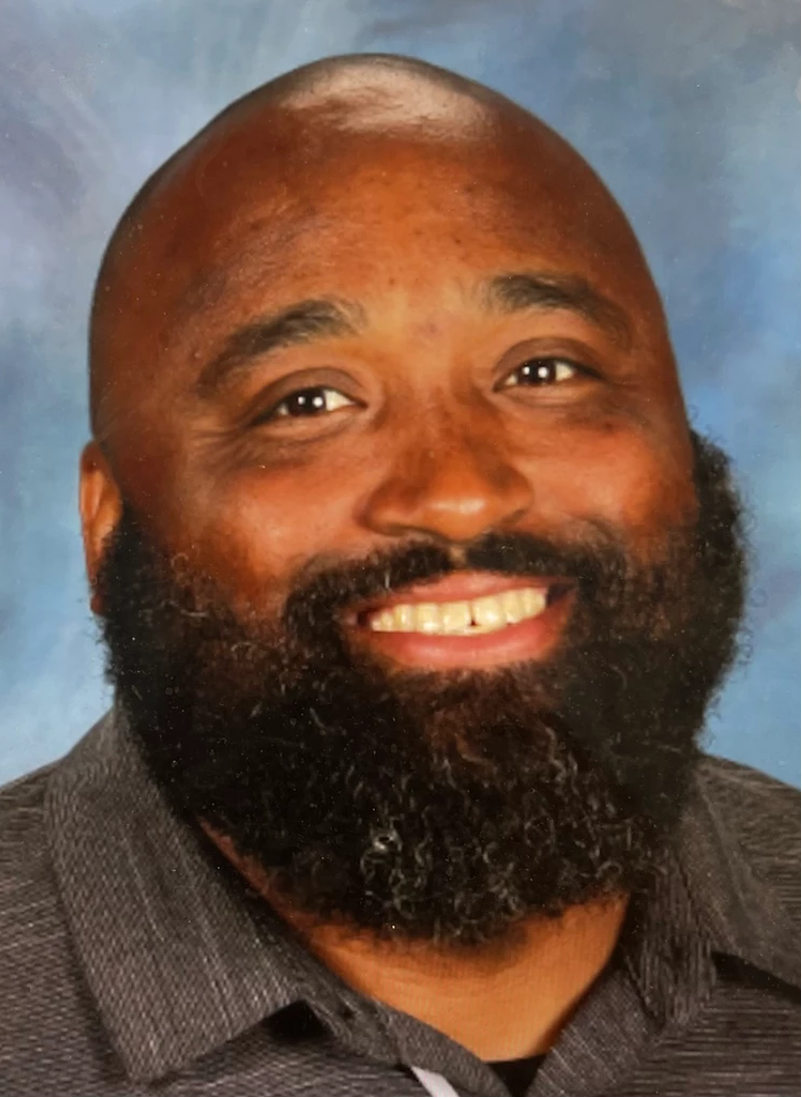 Andre W. Cook Jr., bachelor of Psychology, 1999, is the new athletic director and head football coach at Airport High School in West Columbia, S.C. Cook, a seasoned coach with nearly two decades of experience in varsity high school sports in South Carolina and North Carolina, also holds a master of Athletic Administration from Wingate University.
'00s
---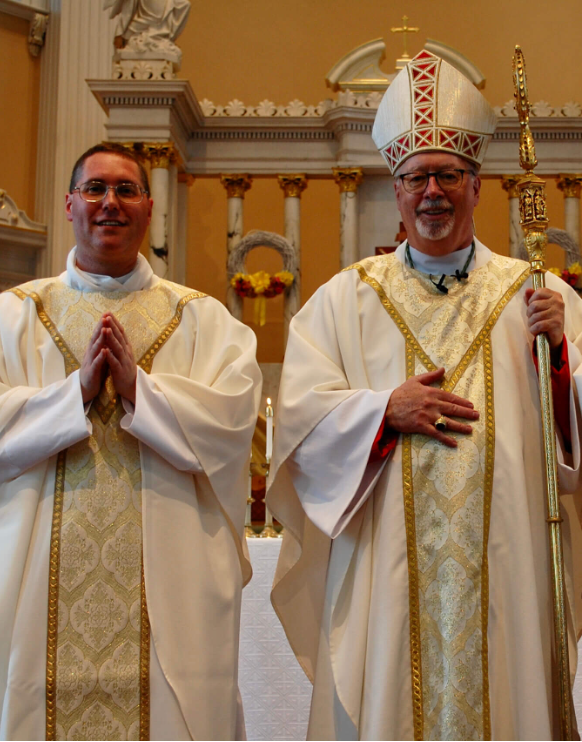 Brandon Schneider, bachelor of History and Russian, 2000, was ordained a priest in the Catholic Diocese of Burlington, Vt. Father Schneider previously was assistant dean of Admissions at Georgetown University School of Medicine before entering the Order of Preachers (Dominicans). After leaving the Dominicans, he worked at Northwestern University before entering formation for the Diocese of Burlington in 2020. Father Schneider will serve as parochial vicar in three Catholic parishes. He also holds a master's degree from Georgetown University in Russian History.
Sgt. Daniel Galich, bachelor of Criminal Justice, 2000, was named 2021 Command Officer of the Year in the Troy Police Department. Galich is the department's training section supervisor and also supervises the department's emergency management, overseeing COVID response, PPE preparedness and grant submissions to FEMA. He also recently graduated from Northwestern University's School of Police Staff and Command. He was hired by the Troy Police Department in 2004 and promoted to sergeant in 2019. He previously worked for the police department in Canfield, Ohio. He also holds a master's degree in Management from Walsh College.
Gerald "Jerry" Nunziato, bachelor of Civil Engineering, 2000, was promoted to the rank of Colonel in the Army at an event at the Carl Nunziato Veterans Resource Center at YSU. More than 60 people attended, including Jerry's uncle and the Center's namesake, Carl A. Nunziato. Col. Nunziato was commissioned as an armor officer in 2000 through the Army ROTC program at YSU. He subsequently completed a master's degree in Management from University of Maryland Global Campus. Over his 20-year career, he has served in many military roles and received extensive military education.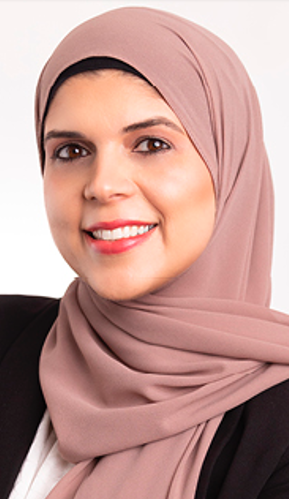 May Samad, bachelor of Social Work, 2001, has joined Coldwell Banker EvenBay Real Estate. "Real estate, for many, will be the largest transaction a person will make in their life," Samad said. "My goal is to guide people and to be an integral part of the community where needs are met, people connect and memories are made." Samad also holds a master's in Public Administration from Cleveland State University.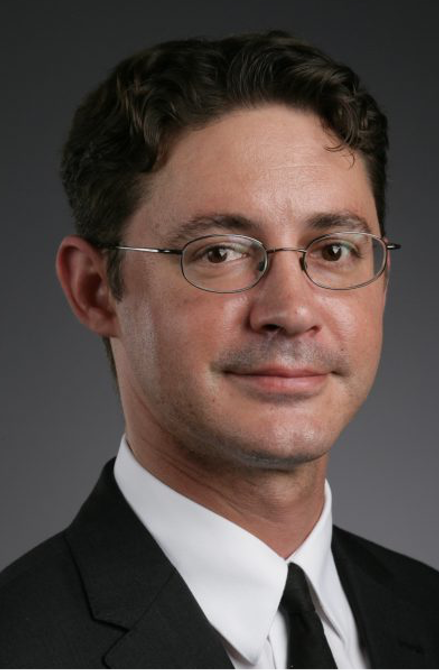 Thomas Atwood, bachelor of English, 2002, has been named dean of University Libraries at the University of Toledo. Atwood had served as associate dean of University Libraries since 2018 and began his UToledo career in 2004 as an information literacy librarian and later as coordinator of information literacy and library instruction. Atwood also holds a master's degree in Library and Information Science from Kent State University.
Christopher Ellis, master of Economics, 2003, has been named director of State Legislative Affairs for New York City Mayor Eric Adams. Ellis previously served as associate vice chancellor for workforce development initiatives at the State University of New York. Before that, he was special assistant to the New York State chief information officer and director of the Office for Technology. Ellis began his career in public service as a senior legislative fiscal analyst for the New York State Assembly Ways and Means Committee and also was a research assistant at YSU's Center for Urban Studies. He began his career as a corrections and behavior coach for the Lincoln Place Center for Youth in Youngstown. Ellis also holds a bachelor degree in Economics and Africana Studies from Dartmouth College.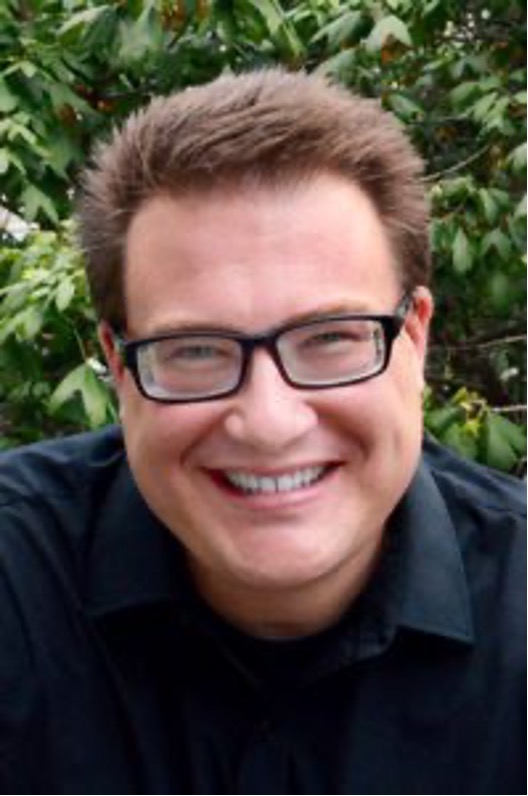 Robert Seebacher, bachelor of Music, 2003, has been promoted to associate professor at Centre College in Danville, Ky. Seebacher, in addition to conductor of Centre's orchestra, is the music director and conductor of the Johnson City Symphony in Tennessee and assistant conductor of the National Chorale in New York City. He has appeared with the Lexington Philharmonic, Youngstown Symphony, Warren Philharmonic and Mobile Symphony orchestras and led all-state and honors orchestras in Kentucky, West Virginia and Alabama. Seebacher also holds a master of Orchestral Conducting from Bowling Green State University and a doctor of Music in Orchestral Conducting from the University of Kentucky.
Melissa Kmetz, bachelor of Early Childhood Education, 2003, and master of Education, 2007, was selected as a candidate for 2023 Ohio Teacher of the Year. The award identifies exceptional teachers and celebrates effective work inside and outside the classroom. Kmetz is going into her 17th year teaching third grade at Lakeview Elementary and her 19th year of teaching overall. "It is my goal to teach all students how to learn, not just what to learn," Kmetz said. "The most important lessons learned in our classroom won't always be academic ones. It is incredibly important to me that students embrace kindness and compassion and strive to make the world a better place."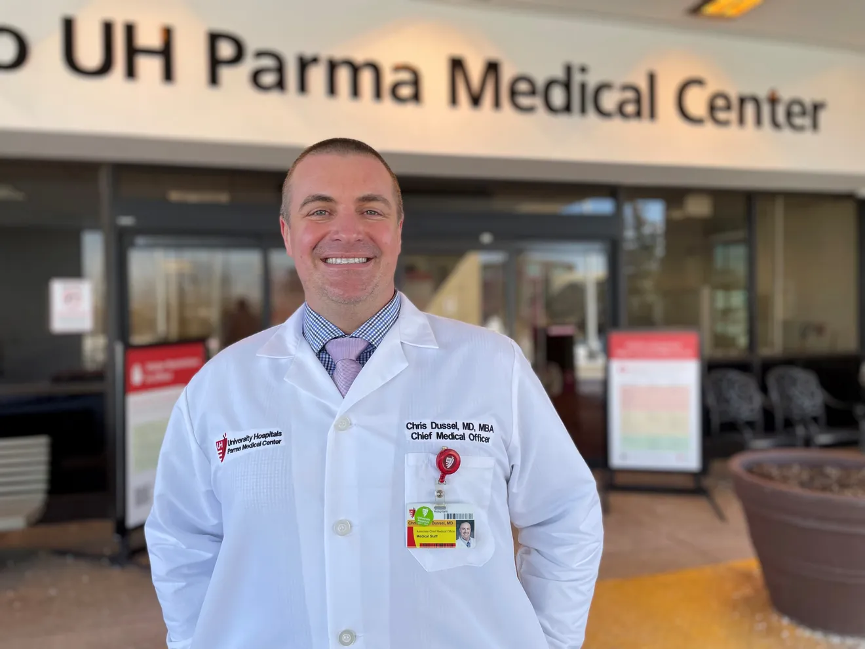 Christopher J. Dussel, bachelor of Chemistry, 2004, and master of Business Administration, 2021, has been named chief medical officer at University Hospitals Parma Medical Center. Dussel previously was associate chief medical officer in Parma and, since 2019, has served as medical director of Emergency Medical Services, overseeing operations of Parma's Emergency Department and EMS in the eight cities under the hospital's medical control. Prior to joining UH, Dussel held various leadership roles in the Summa Health System, including vice chair of Emergency Medicine. He earned his medical degree from Northeast Ohio Universities College of Medicine and is a fellow of the American College of Healthcare Executives. Watch.
Sheila Calko, 2005, bachelor's in Secondary Education, was named assistant principal at West Carrollton City Schools' Intermediate School. Calko previously was a high school assistant principal for the Dayton Public Schools and assistant principal at Cardinal Mooney High School in Youngstown. Calko taught social studies at Ursuline High School, Valley Christian Schools and the New York City Department of Education. She also holds a master's in Teaching of Social Studies from Columbia University in New York and is currently pursuing an Ed.D. in Leadership for Organizations at the University of Dayton.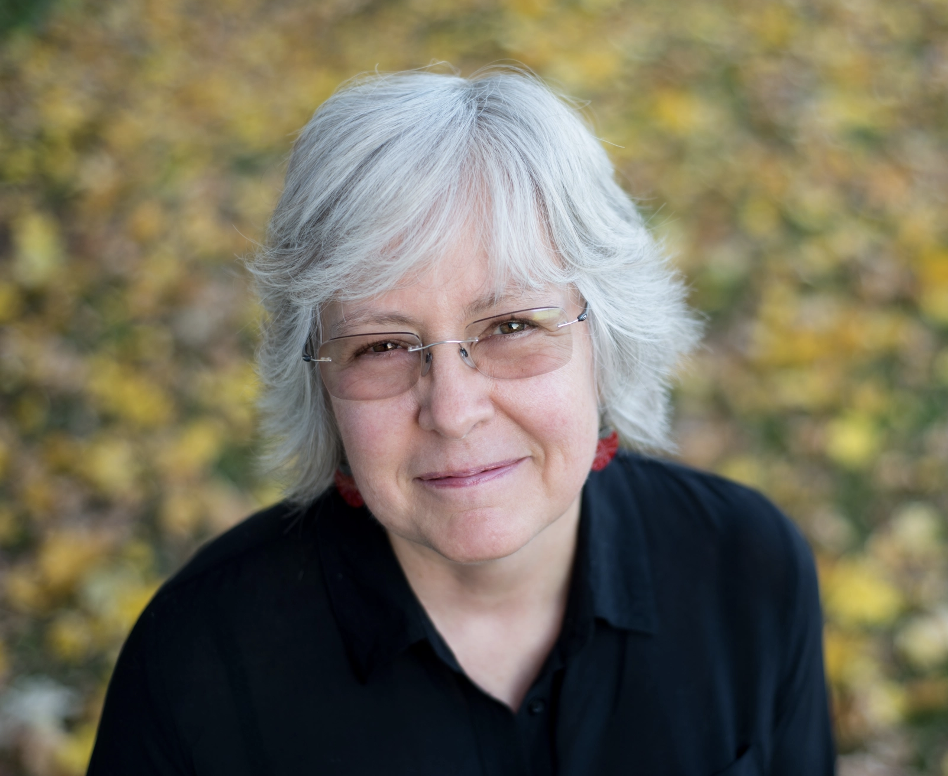 Karen Schubert, bachelor in Professional Writing and Editing, 2005, and master of English, 2007, the co-founding director of Lit Youngstown, was recently featured in the RustBeltGirl blog. Schubert's poems, fiction, creative nonfiction, essays, reviews and interviews have appeared in numerous publications, including National Poetry Review, Diode Poetry Journal, Water~Stone Review, AGNI Online, Aeolian Harp, Best American Poetry blog and American Literary Review. Her awards include the William Dickey Memorial Broadside Award, an Ohio Arts Council Individual Excellence Award in poetry, and residencies at Headlands Center for the Arts and the Vermont Studio Center. She holds an MFA from the Northeast Ohio Master of Fine Arts.
Michael C. Ranttila, bachelor of Business Administration, 2007, has been promoted to vice president of Finance at Middlefield Banc Corp. He continues to serve as executive vice president/chief financial officer of the bank, a position he has held since November 2019. A certified public accountant, Ranttila joined the bank as controller in March 2011.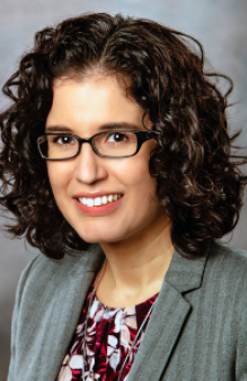 Angela Duskey, bachelor of Accounting, 2008, was appointed to the Board of Trustees of the Public Library of Youngstown and Mahoning County. Duskey is the chief financial officer for The Muransky Companies in Boardman. "Our library is truly a community hub that adapts to meet the needs of its patrons, and I'm excited to be a part of this incredible organization making an impact," she said.
Terrence Louk, bachelor of Finance, 2008, has been named chief executive officer of the Coastal Area District Development Authority Inc. Louk previously worked for a decade in economic development and commercial lending. He also holds National Development Council's Economic Development Financial Profession Certification and completed the Council of Development Finance Agencies' Development Finance Certified Professional Program. CADDA provides economic development lending programs to small businesses and industries expanding or locating in Georgia, north Florida, and the low country of South Carolina.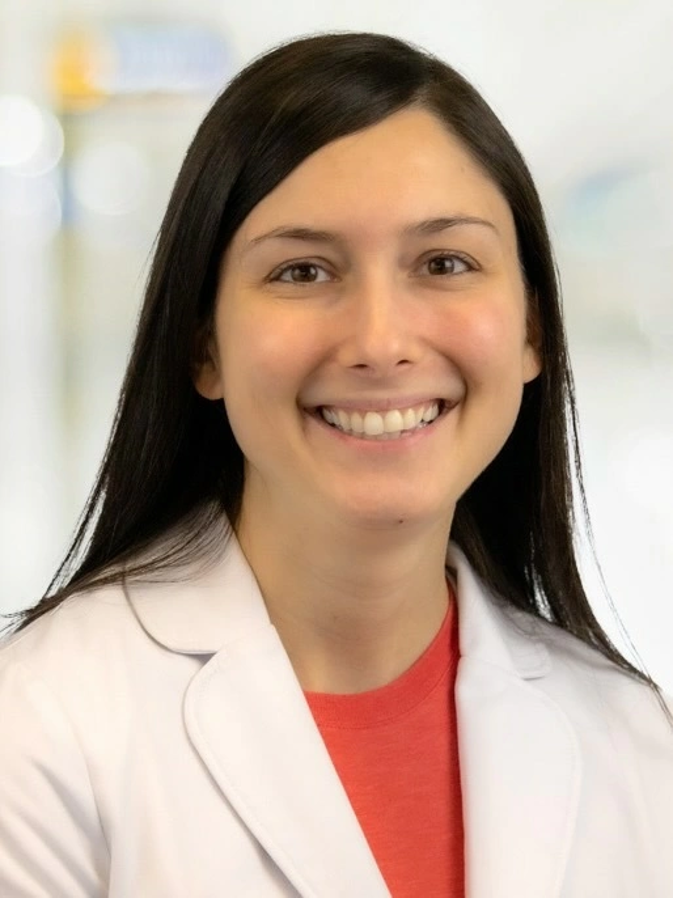 Dr. Victoria DiGennaro, bachelor of Psychology (minor in Chemistry), 2008, recently participated in podcasts on eHealth Radio. A family medicine physician at Pioneer Physicians Network in the Akron area, DiGennaro is a founding member of the Women's Physician Leadership Council, an organization of female physicians nationwide helping to break the glass ceiling for female doctors. DiGennaro holds a doctor of Osteopathic Medicine from Ohio University's Heritage College of Osteopathic Medicine.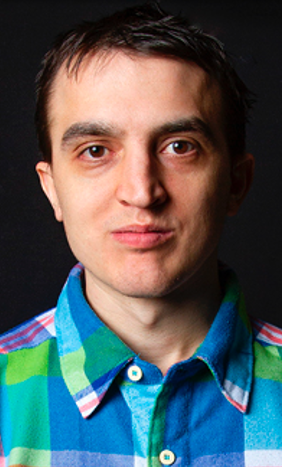 Danny Mizicko, bachelor of Telecommunications, 2008, has joined the video department at iSynergy. He previously worked for Nike, Red Bull, Fiat, Garmin and Rockstar, and his work has been featured on Time.com, NBC Sports, ESPN and Yahoo Sports. Mizicko's most recent role was as an NBA video editor, creating content for digital platforms and NBA Finals commercials that aired on ESPN. He also has operated his own action sports brand, Stuck In Ohio Productions, for more than 20 years.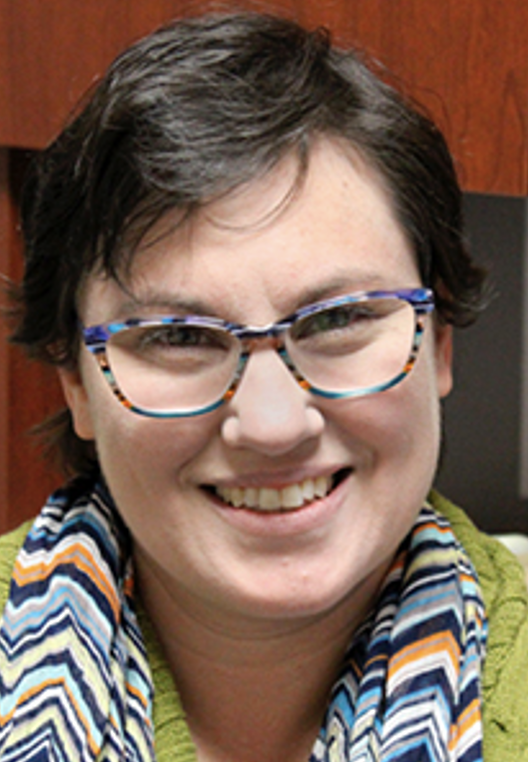 Devon Cleland, bachelor of Accounting, 2009, has been named finance director at the Community Foundation of the Mahoning Valley. She also holds a master of Professional Accountancy from West Virginia University. She previously worked as an auditor for Ernst & Young and performed assistant controller- and controller-level work in the private sector.
'10s
---
Michele Dowell, doctor of Educational Leadership, 2012, has been named assistant superintendent of elementary education at the North Allegheny School District. Dowell joined North Allegheny as director of student services for the 2021-22 school year and began serving as substitute assistant superintendent of elementary education in November 2021. Dowell also holds a bachelor's in Elementary Education from Indiana University of Pennsylvania and a master's in Special Education from Old Dominion University in Norfolk, Va. She began her career as a special education teacher in the Charlottesville City School District in Virginia, accepted a principal position with the Southwood School before transitioning to the director of special education at Career Connections Charter High School, both in Pittsburgh. She served as elementary principal and then superintendent of schools for the Belle Vernon Area School District, and also was an assistant high school principal at the Elizabeth Forward School District.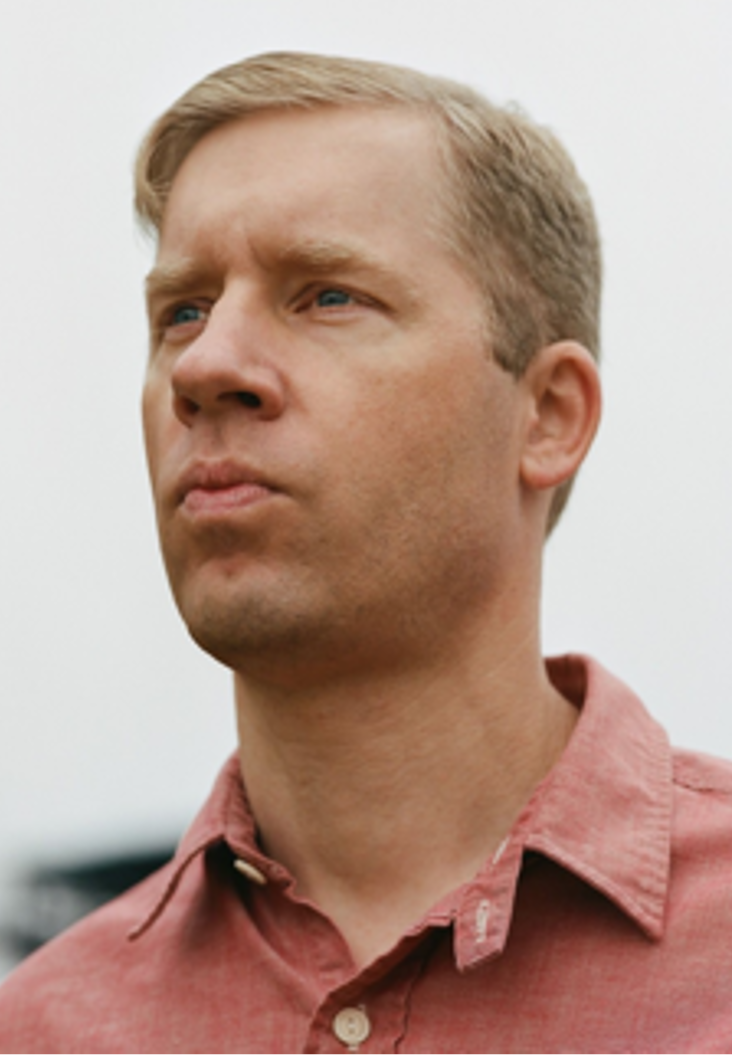 Sean T. Posey, master of History, 2012, has published the third book in his trilogy focusing on Youngstown and the Mahoning Valley. The book, Hidden History of Youngstown and the Mahoning Valley, takes readers through the history behind familiar local landmarks of the past and forgotten chapters of the Valley's torrid early 20th century history, including the bloody and nationally significant steel strikes of 1916 and 1919 and the building of one of the earliest examples of precast concrete homes for workers. Posey, who also holds a bachelor's degree in Photojournalism from the Academy of Art University in San Francisco, is also the author of Lost Youngstown and Historic Theaters of Youngstown and the Mahoning Valley.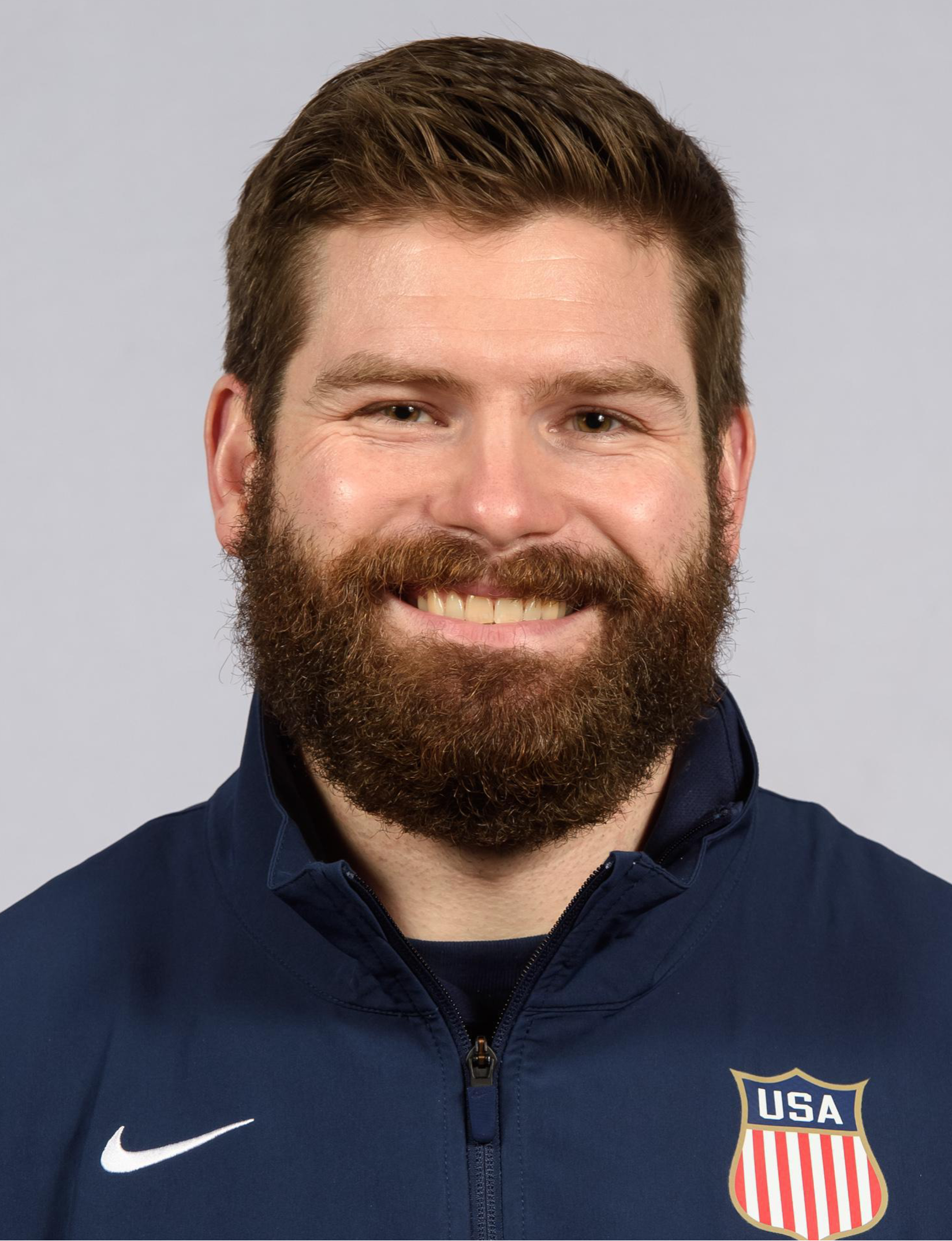 Nick Walters, bachelor of Business Administration, 2012, was the video coach for the 2022 U.S. Olympic Women's Ice Hockey Team. Walters, who played on YSU's club hockey team, previously served in the same capacity during the 2021 IIHF Women's World Championship. He also spent five seasons on the staff of the University of Alaska Anchorage men's hockey coaching staff as both an assistant coach and director of operations.
Kayla Boye, bachelor of Professional Writing and Editing, 2013, has been named a member of the Sarah Siddons Society, dedicated to funding scholarships for promising theater arts students at top Chicago area universities. Boye is a Chicago-based artist and administrator and most recently served as executive director of the Youngstown Playhouse.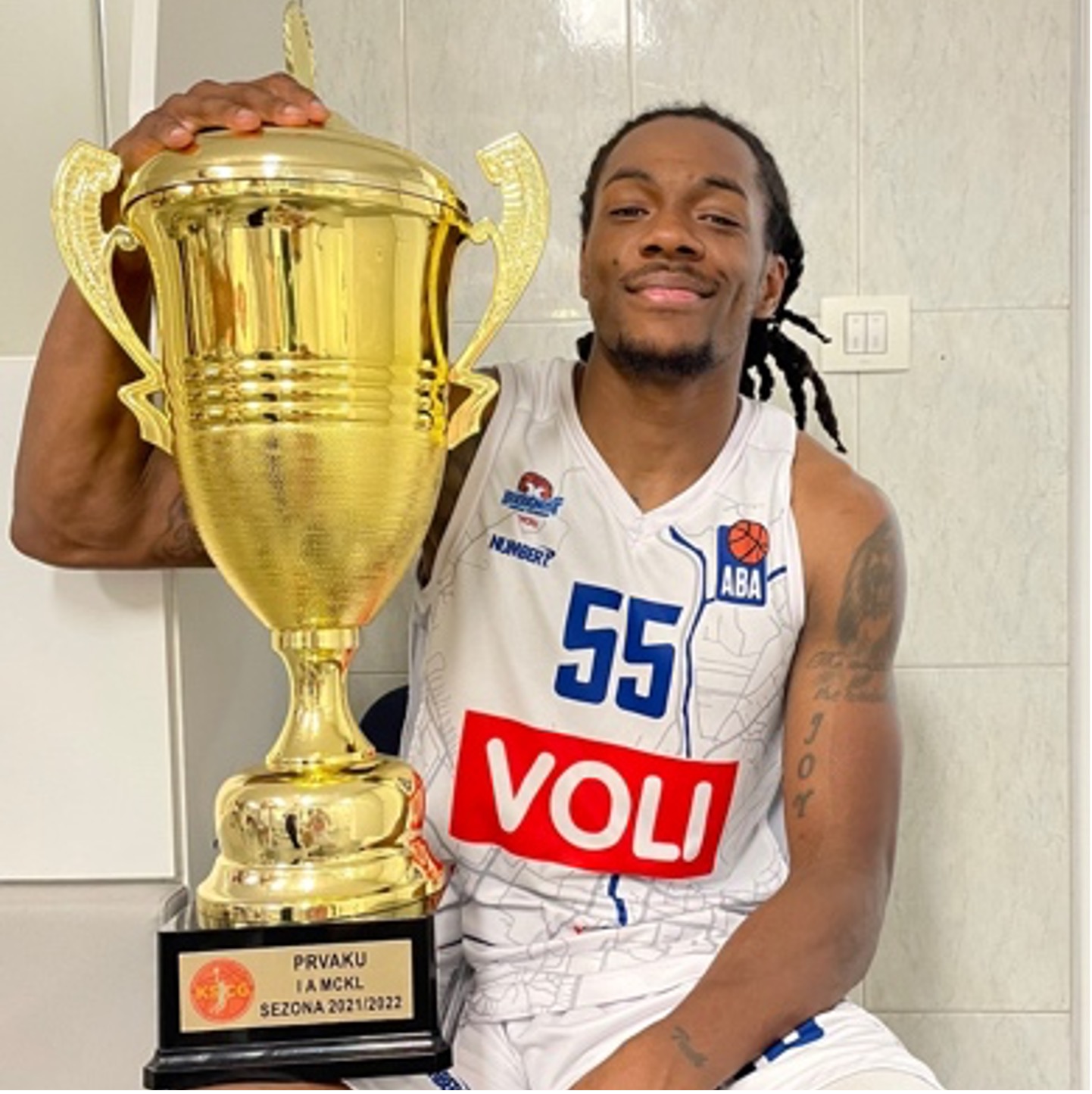 Kendrick Perry, bachelor of Criminal Justice (minor in Sociology), 2014, a standout basketball star during his time at YSU, has added another trinket to his trophy case. Perry, who plays for Buducnost, a professional basketball club in Montenegro, scored a team-high 27 points in its title game against Mornar. Over the last nine years, Perry has played professionally overseas for 11 different teams, from Greece to Australia. He was named Most Valuable Player in the Slovenian League Finals last season and has helped win the Greek Super Cup (2021), Slovenian Supercup (2020), Macedonian Cup (2017), and Hungarian Cup (2016). Perry was a three-time First Team All-Horizon League player at YSU and ranks third all-time with 1,991 career points.
Melissa Wasser, bachelor of Philosophy and Political Science, 2014, was recently featured in the Lamp of Delta Zeta, the national magazine for the sorority. Wasser, a student member of the YSU Board of Trustees when she was on campus, earned a law degree from Ohio State University in 2017 and is a member of the OSU Alumni Association Board of Directors. She serves as the public counsel for the ACLU-DC. She says in the magazine article that a quote by Theodore Roosevelt sums up her motivation: "Far and away the best price that life has to offer is the chance to work hard at work worth doing."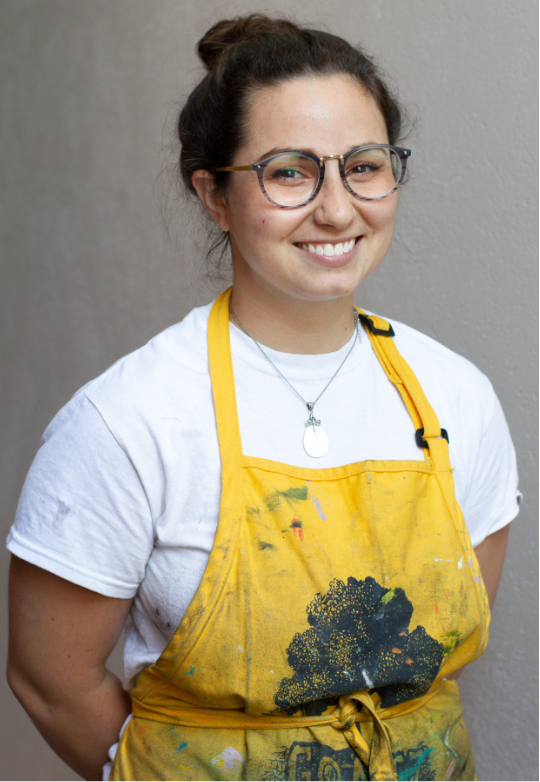 Amanda Durig, bachelor of Fine Arts, 2015, recently exhibited a new collection of artwork at the Lux Center for the Arts in Lincoln, Neb. A native of Hubbard who also holds a master of Fine Arts from the University of Nebraska-Lincoln, is an artist -in-residence at the Lux, where she teaches printmaking, painting and drawing classes. She is also an adjunct instructor of art at the University of Nebraska-Omaha, where she teaches Printmaking and Foundations 2D Design. The exhibit is titled "What I Have Felt and Seen."
Ann Phillips, bachelor in Accounting, 2015, master in Accounting, 2017, is the new chief executive of Youngstown Area Goodwill Industries. Phillips started at Youngstown Area Goodwill in 2018 in an entry-level position. After a six-month break, she returned in 2019 in a grants and data management role. She was eventually promoted to assistant controller, and then to director of retail. From there she transitioned into her current roles as CEO and chief financial officer.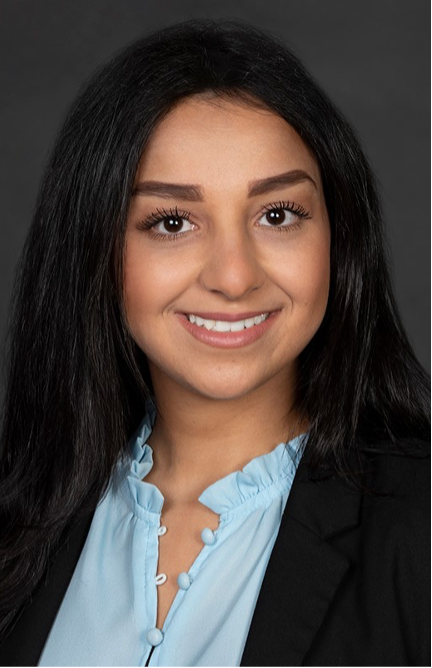 Lona H. Sayej, bachelor of Criminal Justice, 2016, has been added to the Workers' Compensation group in the Chicago law offices of Goldberg Segalla. Sayej, who was previously with Strom Yen in Chicago, also has a law degree from the Western Michigan Cooley Law School. Goldberg Segalla is a national civil litigation firm with more than 20 offices in 10 states.
Chelsea Lengyel, doctor of Physical Therapy, 2016, is the director of the Drayer Physical Therapy Institute outpatient clinic on Mahoning Avenue in Warren. Her clinical interests include pediatrics and vestibular rehabilitation. She has completed extensive coursework in the Mulligan Concept of manual therapy.
William Clark, bachelor in Journalism, 2017, was featured in a story on WKBN TV in recognition of Developmental Disabilities Awareness Month. Clark, 28, who has cerebral palsy, works as a community outreach advocate at the Mahoning County Board of Developmental Disabilities. He's also a published author. "The fact that locally, people are reading my book and come up to me in this position and this facility and say, 'Hey, I want to write a book,' 'Hey, I want to learn more about politics,' or 'Hey, I want to be an artist,' or, 'I want to run my own business one day,' that means the world to me," Clark said in the WKBN story.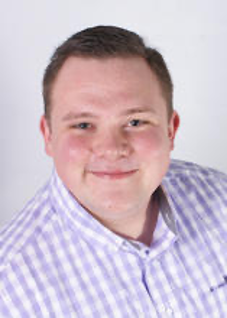 Nathan Nitczynski, master of Science in Education-Counseling, 2018, recently started a new job as an academic advisor in Student Success and Career Development at Otterbein University in Westerville, Ohio. He previously worked at Mercyhurst University.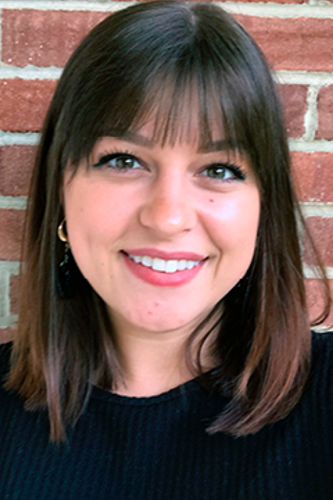 Elena Labra, bachelor of Psychology, 2019, served as an Artist in Residence at SMARTS, Students Motivated by the Arts. Her passion for crafting handmade pottery grew into the creation of her business, Staircase Ceramics. Labra's work can be found at Common Goods Studio at 2000 Canfield Rd.
Morgan Buckley, bachelor of Business Administration (Accounting), 2019, is a financial analyst at The NRP Group in Cleveland, one of the nation's top multifamily real estate developers, general contractors and property management firms. She previously was a senior audit and assurance officer for Deloitte in Cleveland.
Noah Cole, bachelor of Business Administration (Accounting), 2019, has been promoted to senior accountant in the front office of the Boston Celtics. At YSU, Cole was a member of Beta Gamma Sigma and Phi Kappa Phi, graduating Summa Cum Laude. He joined the Celtics in 2020.
'20s
---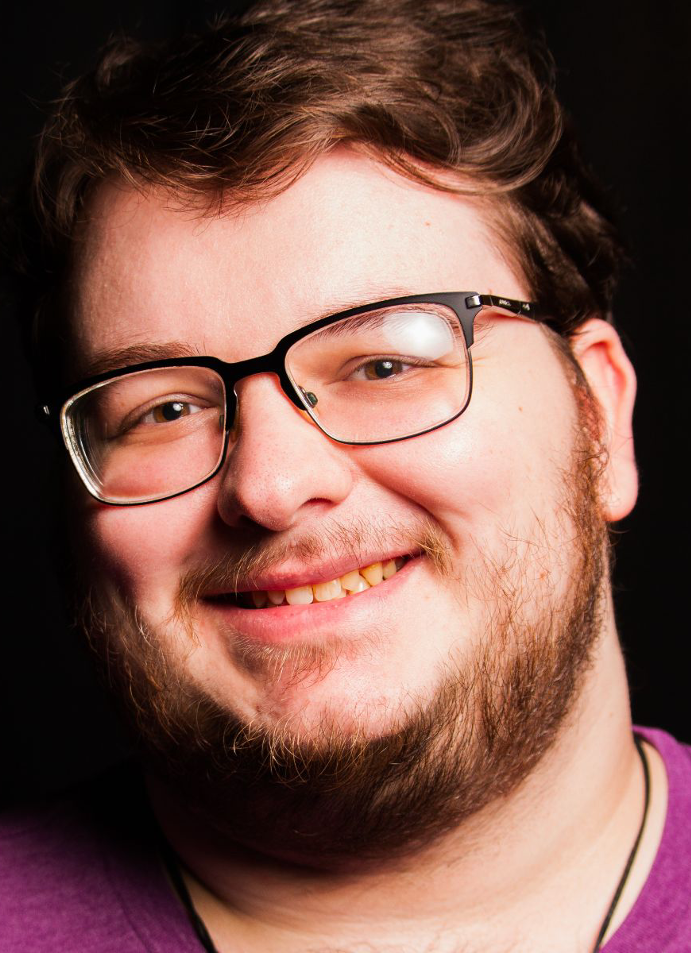 Perdita, a play written by Nathan Wagner, bachelor of Theatre, 2020, will be performed Dec. 1 and 2 at the New Hazlett Theater's Community Supported Arts series in Pittsburgh. The play is about high school, love and Shakespeare. Wagner, according to the theater's website, writes "weird stuff that is funny or important, or both" with the end goal of fostering empathy, promoting change and challenging people to think outside the box.
Kayla Gilmore, bachelor of Flute Performance, 2022, earned several honors during her time as a YSU student, including the winner of the 2021-22 Dana School of Music Young Artist Competition and the Collegiate Division Award at the Central Ohio Flute Association's Flute Competition. Gilmore was principal flute in the YSU Wind Ensemble and Symphony Orchestra, and played in flute ensemble, pep band, marching band and several chamber groups. Other honors: the Tuesday Musical Club Scholarship, the Carol E. Austin Performing Arts Award, the Fitzjohn Memorial Scholarship, the Masterworks Festival Honors Recital Competition, and the American Protégé Woodwinds and Brass Competition, which resulted in a performance at Carnegie Hall. In 2021, Gilmore was the youngest in her group accepted to the Eastern Music Festival, a nationally recognized classical music festival and summer educational program. Gilmore also was president of the YSU Flute Society, president and founder of Penguins for Life, and the praise team leader for YSU's Coalition for Christian Outreach.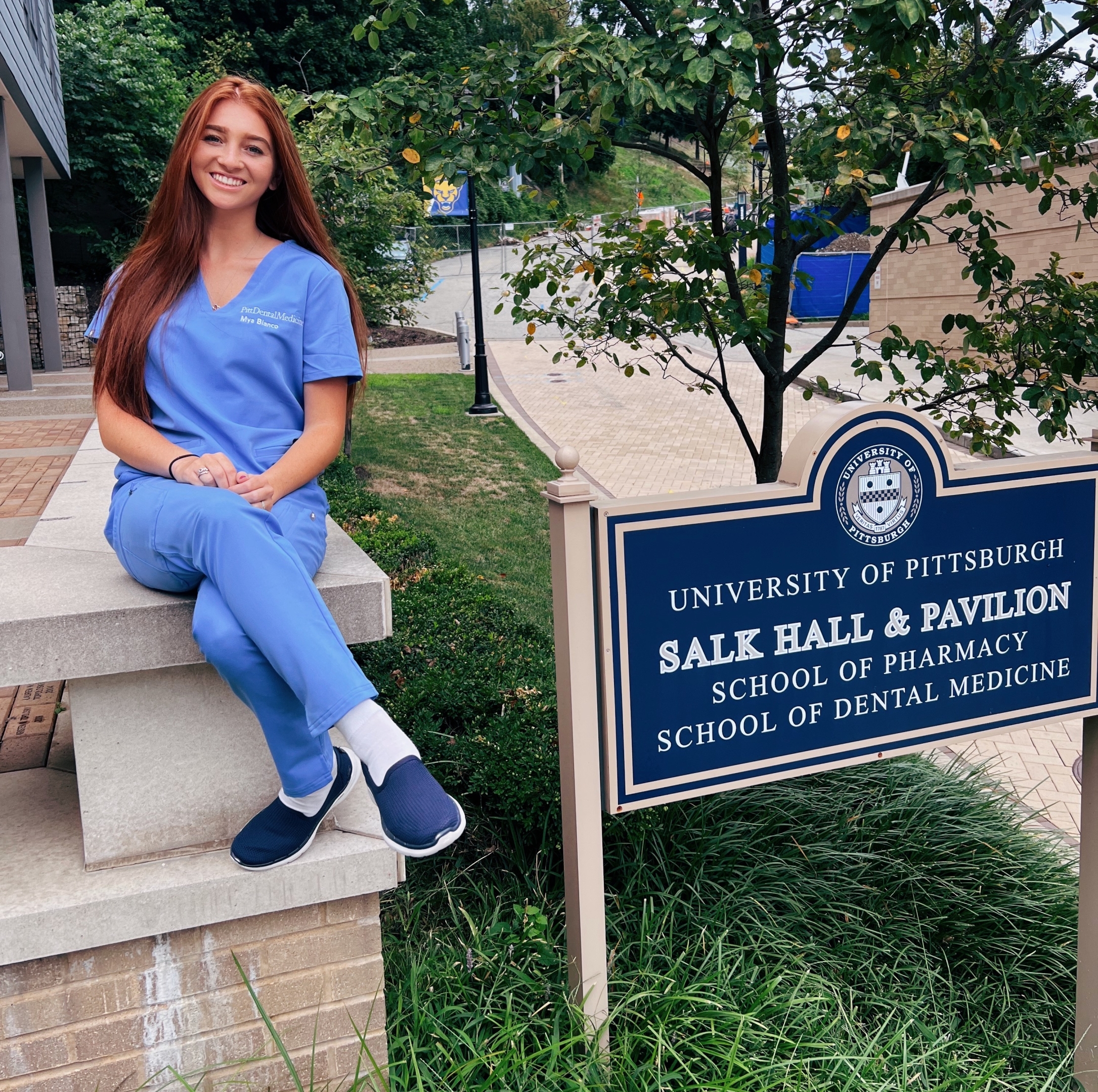 Mya Blanco, bachelor of Biology, 2022, was awarded an $8,500 Phi Kappa Phi Fellowship to pursue a doctor of Dental Medicine at the University of Pittsburgh School of Dental Medicine. Blanco was among only 62 fellowship recipients nationwide. At YSU, Blanco held leadership positions in the Pre-Dental Society and MALAINA, a YSU Honors College organization that stands for Middle Eastern, African American, Latino, Asian, international, Native American and Alaskan. She also received the 2021-22 YSU Pin Award for outstanding student leadership. Phi Kappa Phi is the nation's oldest and most selective collegiate honor society for all academic disciplines.