Dana School of Music Marks 150th year

One of the great things about walking through the corridors of Bliss Hall - home to the Dana School of Music at YSU - is the variety of sounds you're likely to hear seeping from the many studios and recital halls and classrooms along the way.
There's the roaring strings of the Dana Symphony Orchestra rehearsing for its next concert, and the soothing vocal harmonies of the Dana Barbershop Chorus practicing for an upcoming gig. Across the way, someone's tickling a cheerful piano ditty, while nearby the Percussion Ensemble drums away. There's a strumming guitar, a soaring operatic aria and the cadence of the marching band's drumline.
It's a place of hard work, virtuoso learning and practice, practice, practice. But more than anything, it's a place of sound - violins, tubas and marimbas; voices, trumpets and maracas; Vivaldi, Tchaikovsky and Marsalis.
For a century and a half, the Dana School of Music has been YSU's and the Youngstown region's soundtrack, annually presenting dozens of concerts, recitals and other performances on campus, across the community, and even in some of the nation's most elite venues, i.e. Carnegie Hall in New York.
Along the way, it's produced hundreds of graduates who have left an auditory legacy of their own that spans the musical spectrum, from funk, R&B and jazz to Baroque, opera and country. "There's hardly a slice of music in the country that the Dana School of Music has not touched," said Phyllis Paul, dean of the YSU Cliffe College of Creative Arts and Communication. In fact, if someday you find yourself somewhere out in the music world at a concert set aside just for Dana alums, your ears would be open to an assortment of sounds like no other.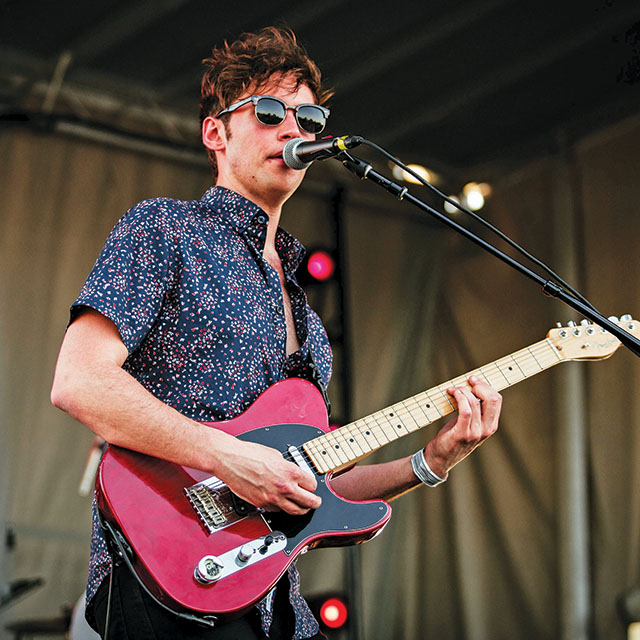 The riffs of guitarist John Anthony
A Dana graduate (2012 master's) and, along with fellow alums Ed Davis (drums) and Clay Colley (piano), founder of The Vindys, a Youngstown-based rock 'n roll band that has grown to be one of the area's hottest acts. His claim to fame at Dana was leader of an 11-piece ensemble that performed the music of Frank Zappa.
"As downtown Youngstown in the last decade has grown, we can thank a lot of the talented musicians from Dana," said Anthony, an outspoken advocate for the downtown music scene. "These students realized they needed places to perform to hone their craft and knew that revitalizing a music scene in Youngstown could happen."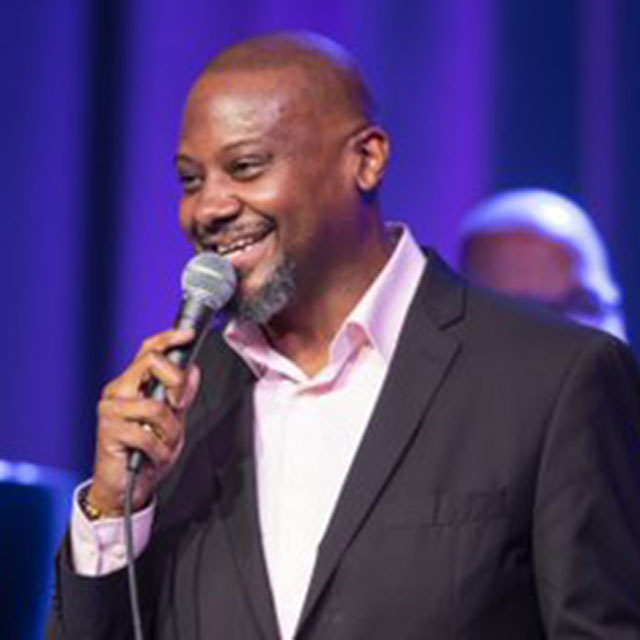 The jazzy trumpet of Sean Jones
A native of Warren, a 2000 Dana alum, an internationally-acclaimed, in-demand trumpeter and currently a member of the SFJazz Collective and artistic director of Carnegie Hall's NYO Jazz. Jones, who recently returned to Youngstown to perform as part of the Dana 150th anniversary kick off concert, is also artistic director of the Pittsburgh Jazz Orchestra, the new Chair of Jazz Studies at the Peabody Conservatory at Johns Hopkins University and the former lead trumpet for the Jazz at Lincoln Center Orchestra.

The Baroque flute of Mary Oleskiewicz
A 1988 Dana graduate, professor of Music at the University of Massachusetts and an international artist of historical flutes, who has performed and presented master classes throughout Europe, North America, Asia and Australia. Most recently, Oleskiewicz's attention has turned to researching and performing Argentine tango, which has led to a teaching specialty in musicality and movement.
Oleskiewicz, who also holds a master's degree from Case Western Reserve University and a PhD from Duke University, traces her success to the late Dana faculty member Walter Mayhall, who gave her her first Baroque flute and, along with his wife, Marcellene, mentored her through her career. "I received a fantastic education at Dana - musically, intellectually, emotionally and spiritually in terms of cultivating the passion that I had," she said.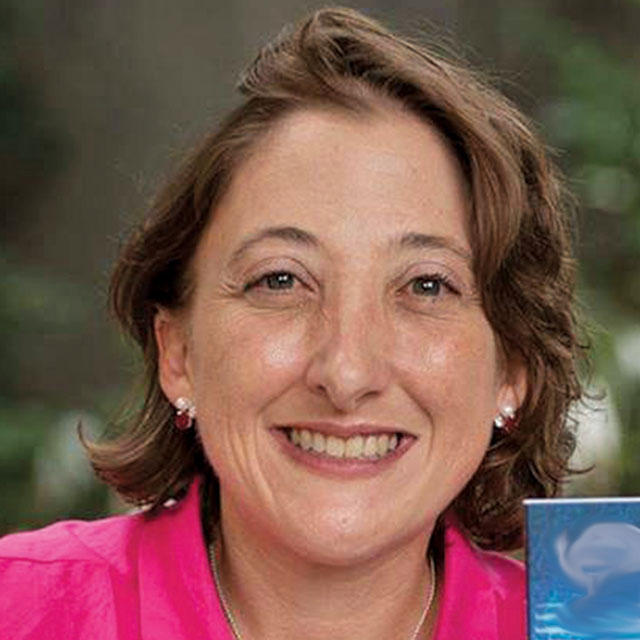 The piano of Christina Reitz
A 2000 Dana graduate who went on to earn master's and PhD degrees at the University of Florida and is now associate professor of music history and American music at Western Carolina University. At YSU, she studied under faculty members Caroline Oltmanns and the late Edward Largent. "When someone would sight-sing a wrong note, (Largent) would bend over and feign great pain and exclaim, 'Ow! Right in the kidney!'" Reitz recalls. "I still laugh every time I think of him. He was a brilliant scholar who expected students to rise to his expectations."
Reitz and Oleskiewicz are among more than two dozen Dana alums serving on university faculties around the nation, including the Eastman School of Music, Alabama State University, University of Nebraska and the University of Hawaii.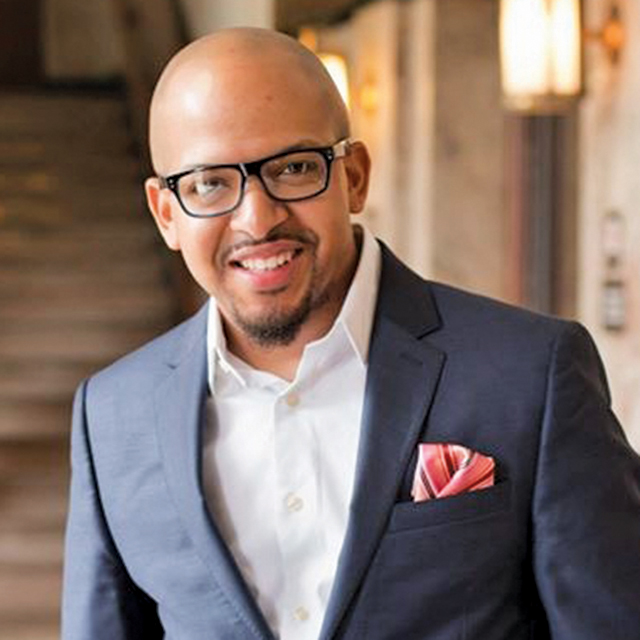 The gospel sounds of Mark Jackson
A two-time graduate of Dana (2003 bachelor's and 2011 master's) and founder of the YSU Gospel Choir, Jackson was the music director at the mega Word Church in Cleveland for the past decade. He's produced several recordings and also started a private music organization called the Genesis School of the Creative and Performing Arts. He currently is studying for a doctoral degree at Ashland Theological Seminary and preparing to start a new ministry in Youngstown called The Light Church. "I have such wonderful memories," he said. "It was at Dana that I was challenged like I have never been before musically."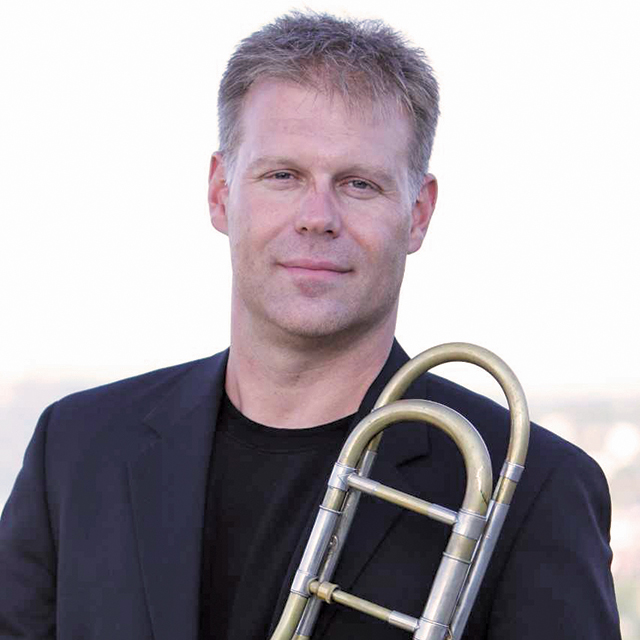 The marching rhythms of Bob Matchett
A two-time Dana graduate (1996 bachelor's and 2008 master's) and director of multiple award-winning bands at Seneca Valley Senior High School in Harmony, Pa., north of Pittsburgh. Under Matchett's direction, SV bands are world renowned, most recently earning the 2018 grand champion award at the International Parade of Nations.
A trombonist who regularly performs in the orchestras for Broadway shows coming through Pittsburgh, Matchett credits Dana faculty members Mike Crist, Stephen Gage and the late Tony Leonardi for their trust, faith and inspiration. "I have so many great memories of going to eat lunch in Kilcawley with Mike Crist and the fantastic talks we would have about music, life, nature, golf, etc.," he said. "It was great to go to a school where the faculty really cared about you as a whole person."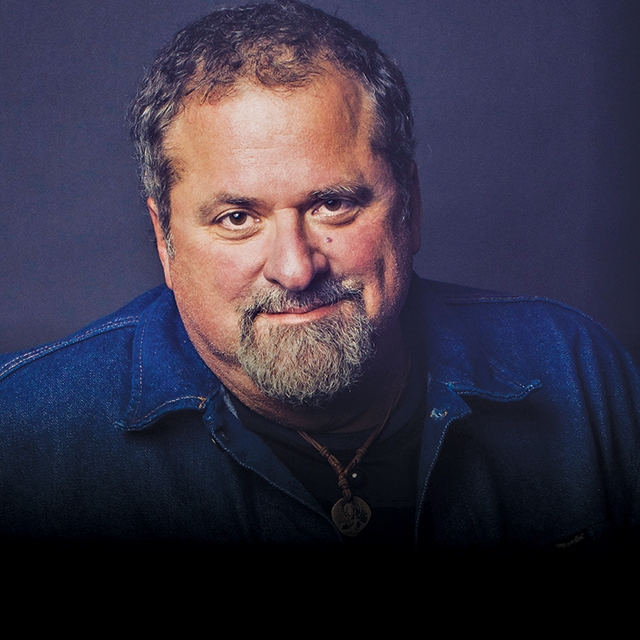 The country hits of Bob DiPiero
A 1978 Dana graduate and award-winning composer of 15 number one songs performed by the likes of Reba McEntire, Faith Hill and Tim McGraw. A member of the Nashville Songwriter's Hall of Fame, DiPiero's resume boasts, the 50 Broadcast Music Inc. "Million-Air" Awards (given to songwriters whose songs accumulate more than 1 million U.S. broadcast performances) and both Oscar and Golden Globe nominations.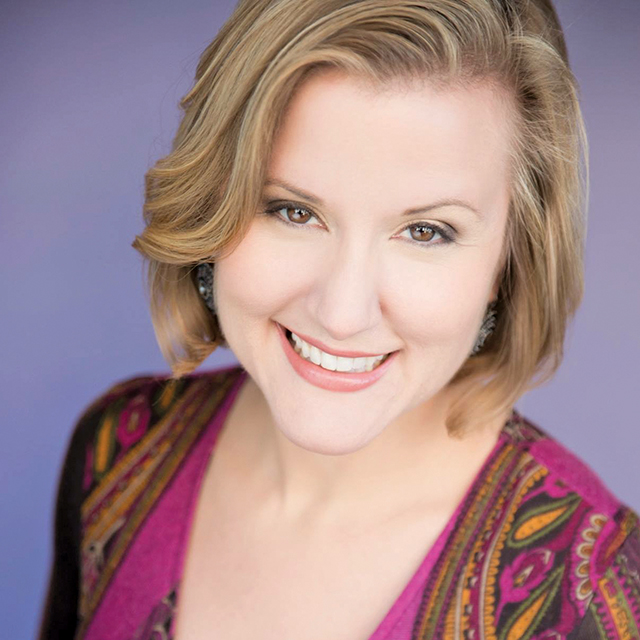 The soprano of Amanda Beagle
A 2003 graduate of Dana and a teacher and performer who has appeared in concert and in musicals in New York, Wisconsin, Ohio and Pennsylvania. She was named Miss Ohio in 2004 and was a vocalist in shows for Holland America cruise ships. "One of the most valuable lessons I learned at Dana was to develop leadership skills that would complement my performance career and ensure that I could always work in the arts, even when not being paid to perform," she said.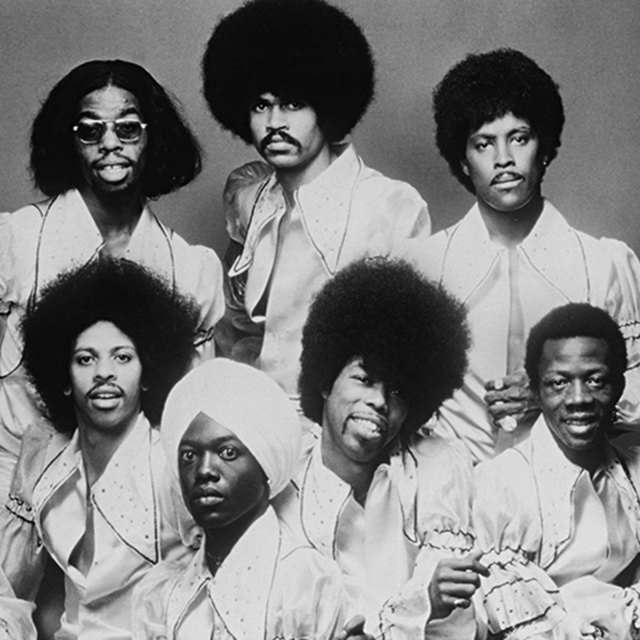 The funky keyboard of Billy Beck
A two-time Grammy Award winner and a member of the 1970s R&B super group, The Ohio Players, whose music, album covers and TV appearances on "The Midnight Special" and "Soul Train" are the things of legend. A native of Youngstown now living in Warren, Beck co-wrote "Love Rollercoaster," a Billboard number one hit in 1976.
Beck, pictured top left in the black and white photo, gives much credit for his success to the early influences of Dana faculty member George Bretz, who began mentoring Beck well before he entered Dana in 1972: "I was kind of his protégé." Beck said his classical music training paid dividends when he joined the Ohio Players, changing the group's sound and launching it to national prominence.
Grad's music marches across generations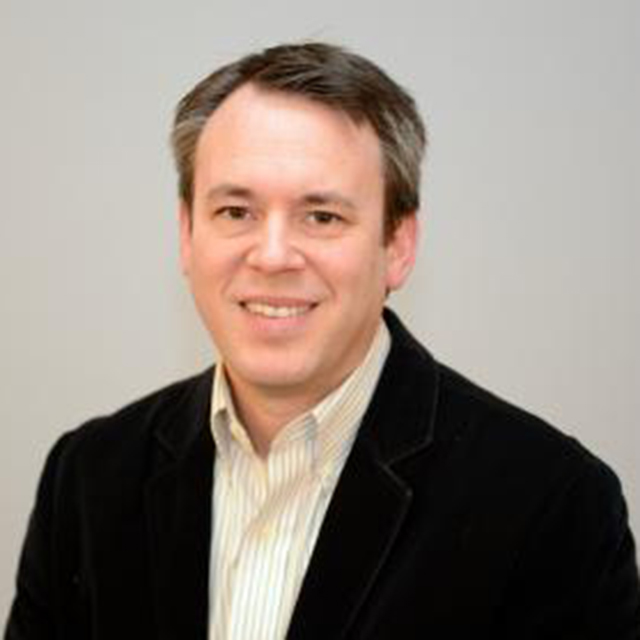 Randall Goldberg knows all about the March Grandioso - the University of Texas Longhorn marching band's pre-game fight song that spurs chants of "T - E - X - A - S!" from tens of thousands of hook'em horns fans.
After all, Goldberg was an undergraduate student at UT in Austin in the 1990s. Now, nearly two decades later, he is director of the Dana School of Music at YSU, and the March Grandioso takes on an even deeper, ironic meaning.
It turns out that the march is the composition of Roland Seitz, a 1898 graduate of the Dana Musical Institute in Warren, the forerunner of the Dana School of Music.
It was one of 50 marches that Seitz composed in his lifetime. Watch and listen!