(2013-2014)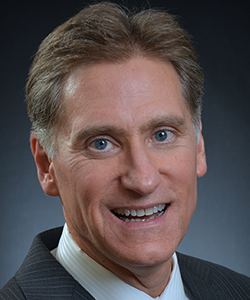 Randy J. Dunn became the eighth president of Youngstown State University in July 2013.
Dr. Dunn comes to YSU after nearly seven years as president of Murray State University in Kentucky. He previously was State Superintendent of Education for the state of Illinois; professor and department chair of Educational Administration and Higher Education at Southern Illinois University; and, assistant professor of Leadership at the University of Memphis. He also served as superintendent for two school districts, a middle school and grade school principal, and an elementary and reading teacher, all in Illinois.
He earned a bachelor's degree in Teacher Education and a master's degree in Educational Administration and Foundations, both from Illinois State University, and an EdD in Educational Administration from the University of Illinois at Urbana-Champaign. Dunn has authored dozens of scholarly papers, articles in academic and professional journals, book chapters and book reviews. He has taught several undergraduate and graduate courses and has a long list of university and professional service and memberships in professional and educational organizations.
His many honors include: Outstanding Faculty Member of Hart Residential College at Murray State University; the Alumni Hall of Fame Award from the College of Education at Illinois State University; the Distinguished Alumni Award from the Education Alumni Association at the University of Illinois; and, the Centennial Medal from The Chicago Lighthouse for the Blind. He is also a Kentucky Colonel.
His wife is Dr. Ronda Dunn. They have four grown children. His hobbies include jogging, reading, travel and the performing arts. He can also sometimes be found playing trombone around Youngstown and the YSU campus.
For more information about President Dunn, please contact the University Archives.