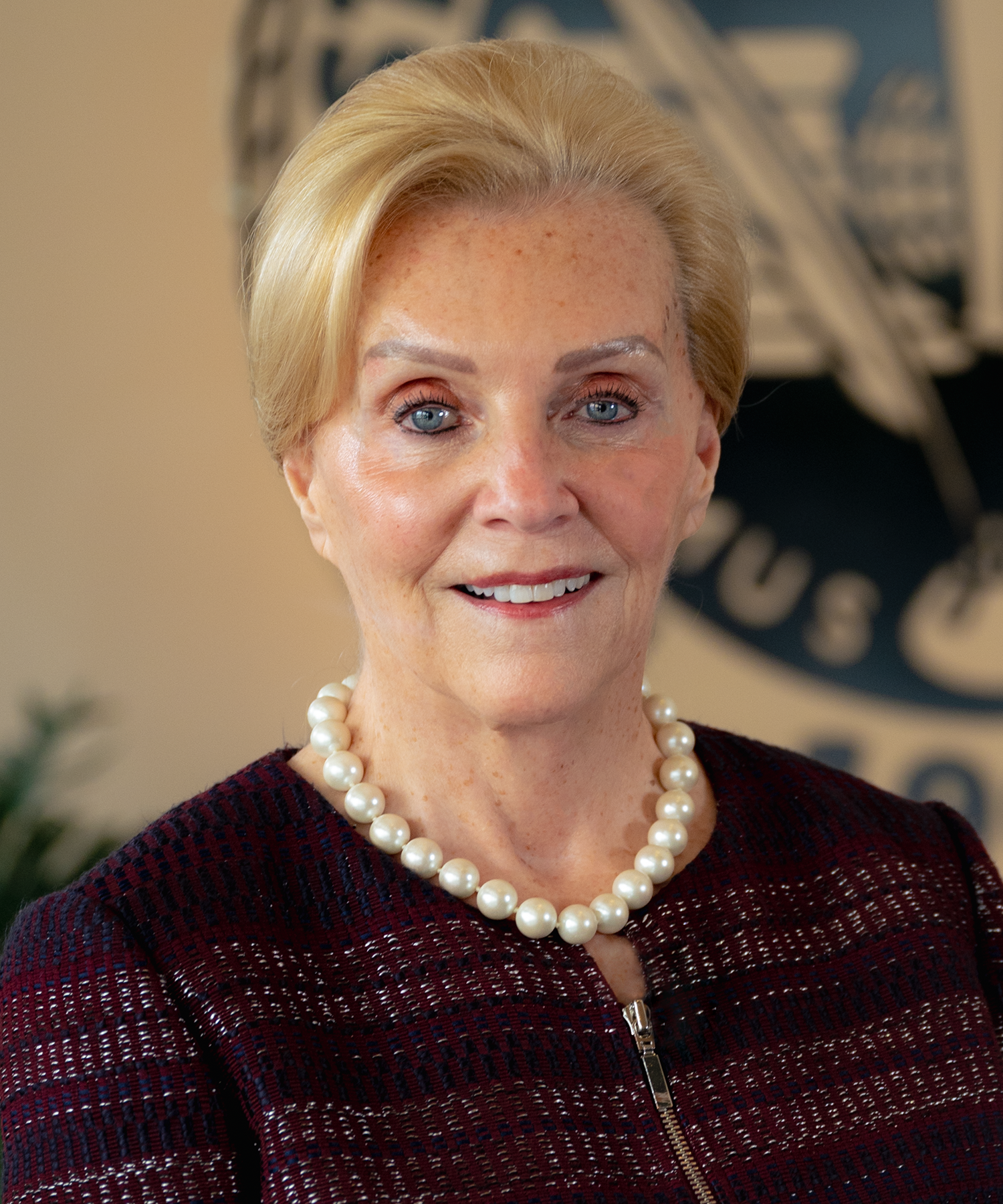 Helen K. (Lamb) Lafferty, Ph.D., began her tenure as president of Youngstown State University on Feb. 1, 2023. She was born and raised in Youngstown, Ohio and graduated from Ursuline High School and Youngstown State University, where she received her baccalaureate and graduate degrees. She continued her studies at the University of Pittsburgh, where she was awarded the Ph.D. After that, she completed three post-doctoral studies at the University of Pennsylvania, Harvard University, and the National University of Ireland-Galway.
For more than four decades, Dr. Lafferty has been an administrator and a faculty member at Villanova University in Villanova, Pennsylvania. She has held the positions of Academic Counselor in the University Counseling Center, Associate Dean of the College of Liberal Arts and Sciences, Interim Vice President for Academic Affairs, and the first University Vice President, a position she held for sixteen years. Currently, she holds the title College Professor of the Liberal Arts and Sciences and is a full-time faculty member of the Department of Education and Counseling, where she teaches an undergraduate course in The Philosophy of Education and a graduate course in Leadership and Administration in Higher Education. She has received the Villanova University Earl Bader Teaching Award for Excellence in Teaching and the recently inaugurated Lafferty Award which is awarded at commencement to a faculty member who excels in both teaching and counseling students. Two former Villanova students, Elizabeth and John Williams, established the Helen K. Lafferty, Ph.D. Endowed Scholarship, which is awarded annually to a junior or senior with financial need.
Her career has also included service as a Board of Trustee member at Gwynedd Mercy University in Gwynedd, Pennsylvania, and Iona University in New Rochelle, New York, where she was a board member and the chairperson of the Academic Affairs Committee at both institutions. Recently, she was elected to ADROP, Augustinian Defenders of the Rights of the Poor, of the province of St. Thomas of Villanova, which builds bridges between providers, recipients, and community leaders across economic, political, and religious groups impacted by today's social issues. In the fall of 2017, she taught a course, The Philosophy of Education, to Graterford/Phoenix prison inmates who are working on their degrees in Liberal Arts at Villanova University.
Dr. Lafferty resides in Haverford, Pennsylvania, with her husband Jim, who graduated from Youngstown State University with a degree in Business Administration.