The Huber Marionettes
August 31, 2018, 7:30 PM
Suspended Animation
(Behind the Strings)
Ford Theater, Bliss Hall, YSU
Phillip Huber is like a classical concert violinist or pianist who works to master every note in the score and performs with perfection. He is there onstage with the marionettes - you are aware in the shadows perhaps a dim colored light on his face - but below, his marionettes are alive all by themselves with feelings, passions, attitudes, and personality.
Suspended Animation is a series of variety vignettes selected from the Huber Marionettes Characters cast. The lighting is dramatic, the stage presence is elegant, and every movement is carefully timed and choreographed.
The Huber Marionettes are nothing short of riveting (Los Angeles Times)."
---
ACRONYM
October 5, 2018, 7:30 PM
The Battle of Vienna
Ford Family Recital Hall
Deyor Performing Arts Center
Hailed as "an outstanding young early music string ensemble" (NY Times), Baroque band ACRONYM presents a concert of music commemorating The Battle of Vienna of 1683, a turning point in the center of the centuries-long conflict between the Ottoman and the Holy Roman Empires.
ACRONYM's performance includes dueling choirs of strings and features H.I.F Biber's masterpiece Battalia, which depicts the drunken revelry of soldiers, a battle scene, and its tragic aftermath.
---
VoiceScapes Audio Theater
November 4, 2018, 2:00 PM
Granny's Cookies
Ford Family Recital Hall
DeYor Performing Arts Center
Brace yourself for the sonic experience of your life. VoiceScapes Audio Theater presents LIVE original audio dramas with an award-winning cast of master voice artists, including audio actors, directors, sound engineers, writers, and producers. Granny's Cookies are the best cookies you will ever eat,, and it is all because of the "secret ingredient"
www.voicescapesaudiotheater.com
---
Harlem Quartet
January 17, 2019, 7:30 PM
Ford Family Recital Hall
DeYor Performing Arts Center
Co-sponsored by WYSU
Harlem Quartet is a New York-based diversity in classical music with varied repertoire including works by minority composers. Since its public debut at Carnegie Hall in 2006, it has appeared throughout the U.S. as well as in Belgium, Canada, Ethiopia, France, Panama, South Africa, Venezuela, and the U.K.
The quartet has performed on chamber series across the country; engaged in numerous educational residencies and masterclasses; and collaborated with such artists as violinist Itzhak Perlman, cellist Carter Brey, clarinetist Paquito D'Rivera, saxophonist and composer Tim Garland, and jazz artists Chick Corea, Gary Burton, and John Patitucci.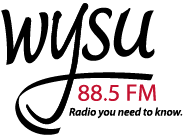 ---
Kate Reid
April 5, 2019, 7:30 PM
The Great American Songbook
Ford Family Recital Hall
DeYor Performing Arts Center
The Great American Songbook features some of the most important and influential American popular songs and jazz standards from the early 20thcentury, including those that were created for Broadway, musical theater, and Hollywood musical film. Jazz singer and pianist Kate Reid appears at jazz venues in the Los Angeles and Miami areas. Kate grew up in Cuyahoga Falls, Ohio and her mother is a YSU aluma.
---
Department of Theater & Dance
& Dana School of Music
April 12, 2019, 7:30 PM
April 14, 2019, 2:00 PM
Into the Woods
Book by James Lapine
Music and Lyrics by Stephen Sondheim
Ford Theater, Bliss Hall, YSU
The Brothers Grimm hit the stage with an epic fairytale about wishes, family, and the choices we make. James Lapine and Stephen Sondheim take everyone's favorite storybook characters and bring them together for a timeless, yet relevant, piece... and a rare modern classic. The wonderfully creative book and score are both enchanting and touching.
A masterful commentary surrounding one simple, famous saying, "Be careful what you wish for." Come experience the charm and magic of this multiple Tony and Drama Desk Award-winning musical!
---
David Krakauer and Ancestral Groove
April 27, 2019, 8:00 PM
Ford Family Recital Hall
DeYor Performing Arts Center
For over two decades, world-renowned clarinetist David Krakauer has been reinventing and remixing the Jewish music of his ancestry with the sensibility of a contemporary musician strongly informed by funk, jazz, and hip-hop. The Sydney Morning Herald said this:
"I may have just heard God - and he plays the clarinet... The lush fields upon which Krakauer's astounding clarinet playing occurred were provided by one of the finest bands ever to visit Sydney... think of the most incendiary klezmer, inventive jazz or moving sonic poetry, and this was Sheryl Bailey (guitar), Jerome Harris (electric bass), Michael Sarin (drums), and Jeremy Flower (sampler)."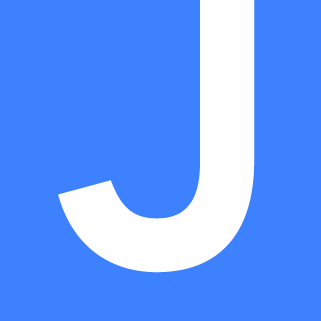 ---
The series is presented by the Cliffe College of Creative Arts, which wishes to thank these terrific sponsors.