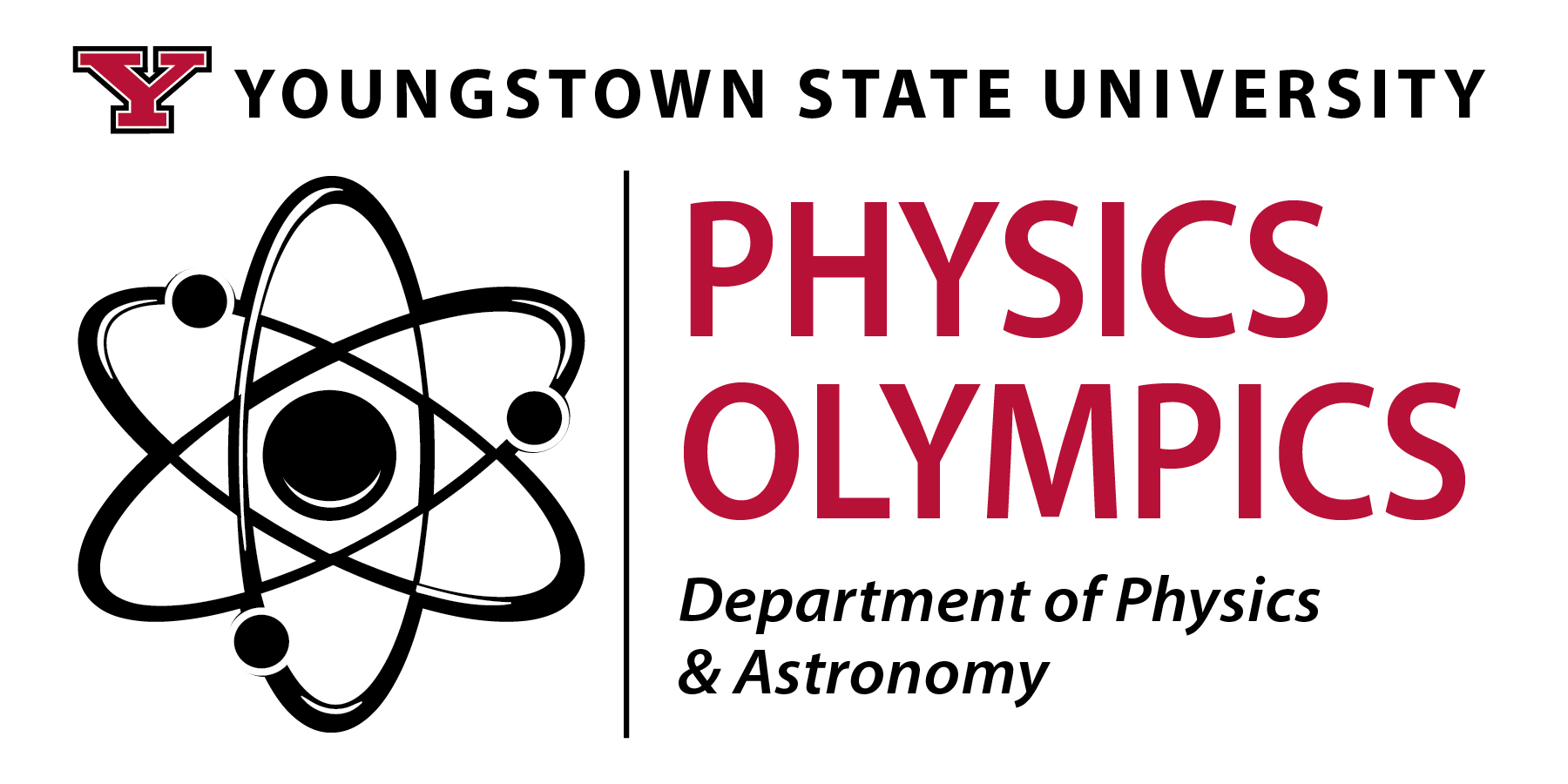 2021 YSU Physics Olympics
---
The YSU Physics Olympics will be held Saturday, February 20, 2021. The rules for this year's event has been updated. Please upload the information using the link below.
For event information, please email the Physics Department
A high school may enter more than one (1) team in the competition. Each
team's member list must be entered and included in each event prior to the
competition.  Students from a participating school may only be part of one of
the school's teams.
Each team will consist of four (4) to twenty (20) high school students.
In order to involve as many students as possible, it is recommended that single competitors enter no more than four (4) events.
While participation in all events is not required, teams should plan to enter as many events as possible.
For schools with a large amount of participants, you are permitted to break your students up into multiple teams (ex: HSTEAM #A, HSTEAM#B).  Each team would complete separately from one another.  Please be aware Team A's scores only count for Team A and that no other team values would add in to Team A for an event.  Please contact Mary Janek if you have questions.  (Teams would need to pay a registration fee for each team submitted).
Registration fee: $20 per team (mail in or pay the day of event)
The events
*Download the rules here*.
1. Fermi Question
2. Quiz Show
3. Flying Machine
4. Bridge Building
5. Hot Water Making
6. Soda Straw Arm
7. Faraday Pickup
8.  Ping Pong Launch (new distances for 2021)  2 meters, 3.5 meters, 6 meters
9. Physics Phloater
10. Physics Hang Ups topic  under the word Rules:  The theme for the 2021 contest is: Physics and a Selfie
11.  Making Music   Song: Counting Stars - One Republic
12. Egg Drop