 Dr. Nina V Stourman
Associate Professor
Chemical & Biological Sciences
Ward Beecher Hall 6027
phone: (330) 941-7112
Research Interests
Bacterial functional genomics, applications of enzymes
Teaching Interests
Biochemistry, Allied Health Chemistry, Chemical Toxicology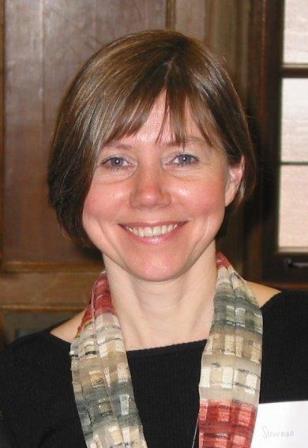 ---
Education
B.S./M.S.: Moscow State University
Ph.D.: Moscow State University
Research Fellow: Vanderbilt University, Biochemistry, Nashville, TN, 1999-2003 & 2004-2007
---
Research Interests
Bacterial functional genomics during response to stress; bacterial glutathione metabolism
---
Publications
Nina Stourman, Jennifer Moore. Analysis of lactase in lactose intolerance supplements. Biochemistry and Molecular Biology Education, 46(6):652–662, 2018
Morse Z, Ballester A, Sui L, Stourman NV. Glutathionylspermidine Conjugate as a Potential Protective Agent of DNA Damage Caused by Oxidative Stress and UV Exposure. Biochemistry & Molecular Biology (SciKnow Publications) (2013); 1(3): 52-57.
L Sui, JC Warren, JPN Russell, NV Stourman. Comparison of the functions of E. coli glutathionylspermidine synthetase/amidase and its predicted homologues YgiC and YjfC. Int J Biochem Mol Biol. 2012; 3(3):302-312
Stourman NV, Branch MC, Schaab MR, Harp JM, Ladner JE, Armstrong RN. Structure and Function of YghU, a Nu-Class Glutathione Transferase Related to YfcG from Escherichia coli. Biochemistry, 2011 Jan 24. [Feb 22;50(7):1274-81.]
Wadington MC, Ladner JE, Stourman NV, Harp JM, Armstrong RN. Analysis of the Structure and Function of YfcG from Escherichia coli Reveals an Efficient and Unique Disulfide Bond Reductase. Biochemistry. 2009 Jul 21;48(28):6559-61.