 Dr. Jeff L Tyus
Professor
Communication
Bliss Hall 2015
phone: (330) 941-1856
Bio
Dr. Jeffrey Tyus is a Professor and Graduate Program Director in the Department of Communication at Youngstown State University. He previously taught at Ohio University, Furman University, and Sinclair Community College before joining the faculty of YSU in 2007. Dr. Tyus earned his degrees from Ohio University, acquiring a BA and MA in the School of Telecommunication, and his Ph.D. in the School of Interpersonal Communication. He earned a Distinguished Professor for Service in 2013 and 2018.

Dr. Tyus' research agenda is heavily influenced by race, class, and gender studies, especially the study of underrepresented groups in American society. He has traveled to Ghana three times to recruit international students for both the Department of Communication and the university overall and to take students on a Study Abroad experience. He has also traveled extensively internationally to Italy, the Bahamas, Turkey, Paris, Greece, Toronto, and Montreal.

Dr. Tyus is native to Cleveland and currently lives in the Twinsburg area of Cleveland with his two 2-year-old pups, Jaxson and Xola.
Research Interests
Sports Fandom
Critical Cultural Studies
Intercultural/International issues
Gender Communication
Media Studies
Teaching Interests
Communication Foundation
Intercultural Communication
Communication Research
Media Relations Campaigns
Conflict Management & Negotiation
Introduction to Graduate Studies
Intellectual Contributions

2018

"Observation and Note Taking, Conducting Qualitative Interviews, and Undertaking Focus Groups."

Top Hat

2011

"Cleveland Indians"

2011

"Cleveland Browns"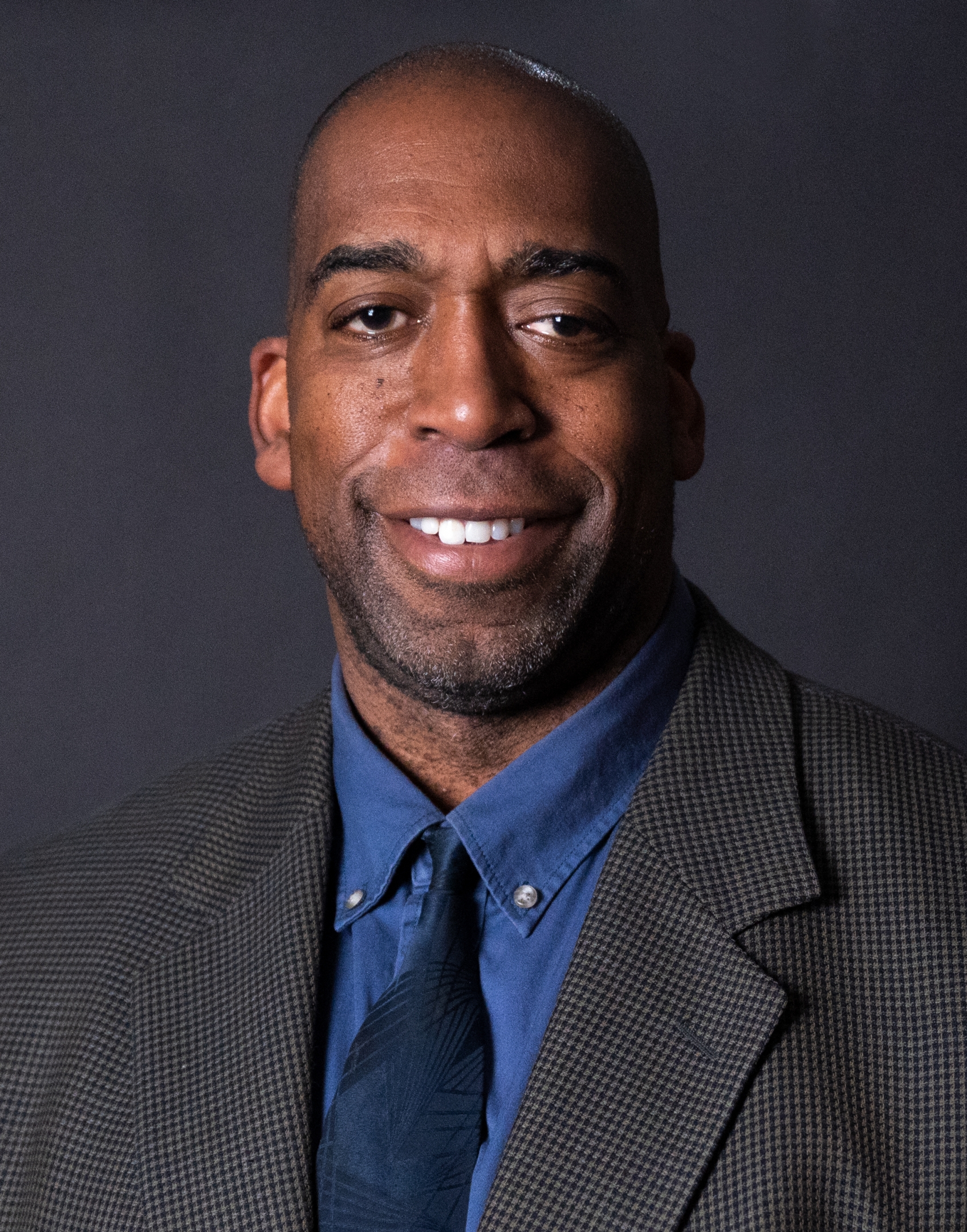 Professor, Department of Communication
His education includes:
PhD: Ohio University
MA: Ohio University
BA: Ohio University
His recent publications include:
Tyus, J. (2016). Untapped Potential: The Role of Faculty and State Associations in Developing the Undergraduate Researcher. Ohio Communication Journal, Vol. 54, p. 11-17.
Tyus, J. (June 11, 2016). Experiencing Ghana: A View Through the Eyes of an African American. The Spectator (Ghanaian Newspaper), p. 12.
Tyus, J. (2015). It's All in the Family: A Historical Analysis of Diversity and Family Communication Within Television Sitcoms, in The Sage Handbook of Family Communication, Sage Publications,Inc., Thousand Oaks, CA, pp.337-352
Curnalia, R., Mermer, D., & Tyus, J. (2011). Recognizing the Struggles of Local Political Campaigns: A Call for a Revolution in Media Coverage of Local Politics. Ohio Communication Journal, Volume 49, pp. 83-99.
Earnheardt, A. C., & Tyus, J. L. (2011). Cleveland Indians. Encyclopedia of Sports Management and Marketing. Thousand Oaks, CA: Sage.
Tyus, J. L., & Earnheardt, A. C. (2011). Cleveland Browns. Encyclopedia of Sports Management and Marketing. Thousand Oaks, CA: Sage.
Tyus, J. (2008) Test Bank for Grice and Skinner's Mastering Public Speaking: The Handbook. Allyn and Bacon; Boston, MA.
Zimmerman, K., Disbrow, L., Tyus, J. & Bodary, D. (2002) Effective Speaking I: COM 211 Student Course Pac. International Thompson Publishing.

His Research Interests include:

Cultural studies, especially as it relates to intercultural and gender communication
Media studies
Media and public relations
Sports communication and fandom

His awards include:

Student Services Award, Youngstown State University, 2021
Distinguished Professor in Service, Youngstown State University, 2013 & 2018
Rev. Dr. Martin Luther King, Jr. Diversity Award, Mentor Recognition, January 21, 2010.
Awarded a professional development grant of $3500 to explore Italian culture through the Community Colleges of International Development (CCID) program.
Maiden Invitation Award—Outstanding Faculty Member, Furman University, May 3, 2000