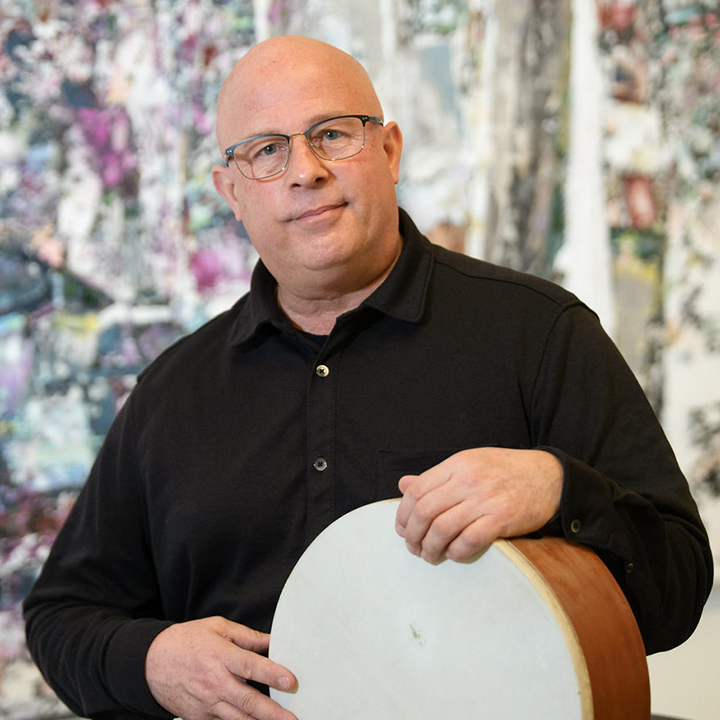 Dr. Glenn E Schaft
Professor
Dana School of Music & University Theatre
Bliss Hall 2234
phone: (330) 518-4812
Bio
Glenn Schaft (DMA) is Professor of Music and Director of Drumset and Percussion Studies at Youngstown State University's Dana School of Music in Youngstown, Ohio where he coordinates the percussion faculty and curriculum, teaches applied percussion lesson, and directs the Percussion Ensemble. He is artist in-residence with YSU's Dana Ensemble, a faculty chamber music collective who perform eclectic contemporary music. Glenn is also the co-founder and faculty advisor of the Youngstown Percussion Collective, a YSU student organization.

Glenn has performed and recorded in diverse musical idioms including jazz, popular, rock, blues, funk, fusion, Afro-Caribbean, Brazilian, West African, musicals, classical, ballet, opera, new music, and modern dance. Presently, Glenn is an active freelance drumset artist who performs with Lori Russo & Key Factor and numerous others. Glenn has performed with the YSU Faculty Jazz Group, with whom he twice toured China, performing and teaching at acclaimed conservatories in Beijing, Nanjing, and Hangzhou.

Glenn is an artist endorser with the Zildjian cymbal company, Vic Firth sticks & mallets, Remo drumheads & world percussion, and an educational consultant with Black Swamp Percussion. These corporate relationships also provide YSU musical instrument and guest artist support.

Glenn's recording of Dave Morgan concerto "Reactions 2017 for Drumset and Wind Ensemble" with the Youngstown State University Wind Ensemble appears on the 2019 disc Made In Youngstown. Glenn recorded for Dave Morgan's large jazz ensemble project Blue Is More Than A Color, which was released in 2019. Glenn has recorded and served as executive producer with the Youngstown Percussion Collective, and recorded with Dave Morgan, Ron Coulter, John Hollenbeck, Cleveland Chamber Symphony, Scott Wyatt, Amanda Powell, Steve Cipriano, Joe Augustine, Dominic Reto, Kent Engelhardt, United States Air Force Band of Mid-America, Youngstown State University Wind Ensemble, Ludwig Masters Publications, and myriad jingles.

A longstanding member of the Percussive Arts Society, the premiere percussion organization in the world, Glenn serves on the Drumset Committee, and previously the University Pedagogy Committee, Membership Committee, PASIC Planning Committee. Glenn has presented lectures, panel discussions, and performed at PAS international conventions (PASIC) throughout the United States.

Glenn earned the Doctor of Musical Arts degree in Performance and Literature at the University of Illinois Champaign-Urbana where he studied with (Percussive Arts Society Hall of Fame member) Tom Siwe, the Master of Arts in Performance at Eastern Illinois University where he studied with (PAS Hall of Fame member) Johnny Lee Lane, the Bachelor of Music in Performance at Baldwin-Wallace University where he studied with George Kiteley, and completed post-doctoral studies in contemporary music and orchestral percussion at Cleveland State University where he studied contemporary music with Edwin London and orchestral percussion with Jay Burnham of the Cleveland Orchestra.

Glenn's principal teachers include Harold Damas, George Kiteley, Johnny Lee Lane, Tom Siwe, and Jay Burnham. Glenn's private studies also include orchestral percussion with Tom Freer, drumset with John Riley, Lewis Nash, and John Hollenbeck, Afro-Cuban percussion with Roberto Vizciano, Fermin Nani, and Santiago Nani at the National School of the Arts in Havana, Cuba, Giovanni Hidalgo, Horacio Hernandez, Glen Velez, Jamie Haddad, and Trichy Sankaran at the Berklee College of Music World Percussion Festival, drum circle facilitation with Christine Stevens, ethnomusicology with Bruno Nettl, Charles Capwell, Tom Torino, and Larry Gushee, and jazz composition with Alan Horney.

Glenn's symphonic and contemporary music credits include conductors such as Giora Bernstein, Jeffery Siegel, Anton Coppola, Edwin London, Gunther Schuller, Paul Martin Zonn, Peter Schickele, aka P.D.Q. Bach, ensembles such as Colorado Music Festival, Skaneateles Chamber Music Festival, "Artist In Residence" at Baldwin-Wallace University with the contemporary/world percussion group BATTU, Cleveland Chamber Symphony, Cleveland Ballet, Ohio Chamber Orchestra, Cleveland Opera, Pittsburgh Symphony Percussion Section, Robert Page Singers, Akron Symphony, Richmond (IN) Symphony, Springfield (IL) Symphony, Youngstown Symphony, Duluth-Superior Symphony, Champaign-Urbana Symphony, Lake Superior Chamber Orchestra, Dance Theater of Harlem, Cleveland Dance Collective, and artists such as Paul Sperry, Julie Newell, Robert Weirich, Robert Van Sice, and Ben Toth.

Glenn's drumset and world music credits include Ruben Alvarez, American Jazz Orchestra, Joe Augustine, Clifford Barnes, Peter Bernstein, Chuck Berry, Sam Blakeslee, Theron Brown, Nick Brignola, Freddie Bryant, Ndugu Chancellor, Sarah Jane Cion, Todd Coolman, Stewart Copeland, Anthony Cox, 1940's Radio Hour Show-U.S. Tour, Todd Coolman, Harold Danko, Peter Dominguez, Paquito D'Rivera, Larry Elgart, Raul Esparza, Dominic Farinacchi, John Fedchock, Five By Design, Brad Goode, Reynaldo Gonzales, Jeff Grubbs, Chris Hemmingway, Taku Hirano, Laurence Hobgood, Engelbert Humperdink, Randy Johnston, Sean Jones, Mike Kocour, Alison Krauss, Victor Krauss, Ralph Lalama, Mike Lee, Tony Leonardi, Robert Lockwood Jr., Bryan Lynch, Jim McNeely, Hank Marr, Alton Merrell, Tim Miller, Ben Monder, Michael Pagan, Phil Palombi, Ken Peplowski, Billy Porter, Doug Richeson, Chita Rivera, Trichy Sankaran, Jack Shantz, Howie Smith, Michael Spiro, Marvin Stamm, Chip Stephens, Dave Stryker, Michael Stryker, The Texas Tenors, Zvonimir Tot, Alan Vizzutti, Dan Wall, James Weidman, Michael Weiss, Helen Welch, Mark Whitfield, Dan Wilson, Mike Wofford, Women of the Phantom, Andrea Zonn, and Youngstown State University Faculty Jazz Group, and many others.

Glenn's university teaching credits include Youngstown State University, Eastern Illinois University, University of Illinois at Champaign-Urbana, Parkland College, Baldwin-Wallace University, University of Minnesota Duluth, Concordia College, Minnesota State University Moorhead, North Dakota State University, and Cuyahoga Community College.

As a guest artist Glenn has presented concerts, clinics, masterclasses, and lectures at the University of Michigan, Indiana University, University of Colorado Boulder, Purdue University, Eastern Illinois University, University of Akron, Ashland University, Kent State University, Kent State University Stark Campus, Southern Illinois University, Slippery Rock University, Denison University, Casper College, Ohio Music Education Association Professional Conferences, and the Interlochen School of the Arts. He has adjudicated State Solo and Ensemble Events and Collegiate and High School Jazz Festivals throughout the Midwest and has taught at the Youngstown State University Summer Music Camps, United States Percussion Camp at Eastern Illinois University, Illinois Summer Youth Music Camp at the University of Illinois, Richland Academy Summer Jazz Camp in Mansfield Ohio, and the Baldwin Wallace University Summer Music Clinic.

Glenn lives in Poland, Ohio with his wife Sara, a professional violinist and their sons Lewis and Karl.

Visit https://academics.ysu.edu/percussion for more information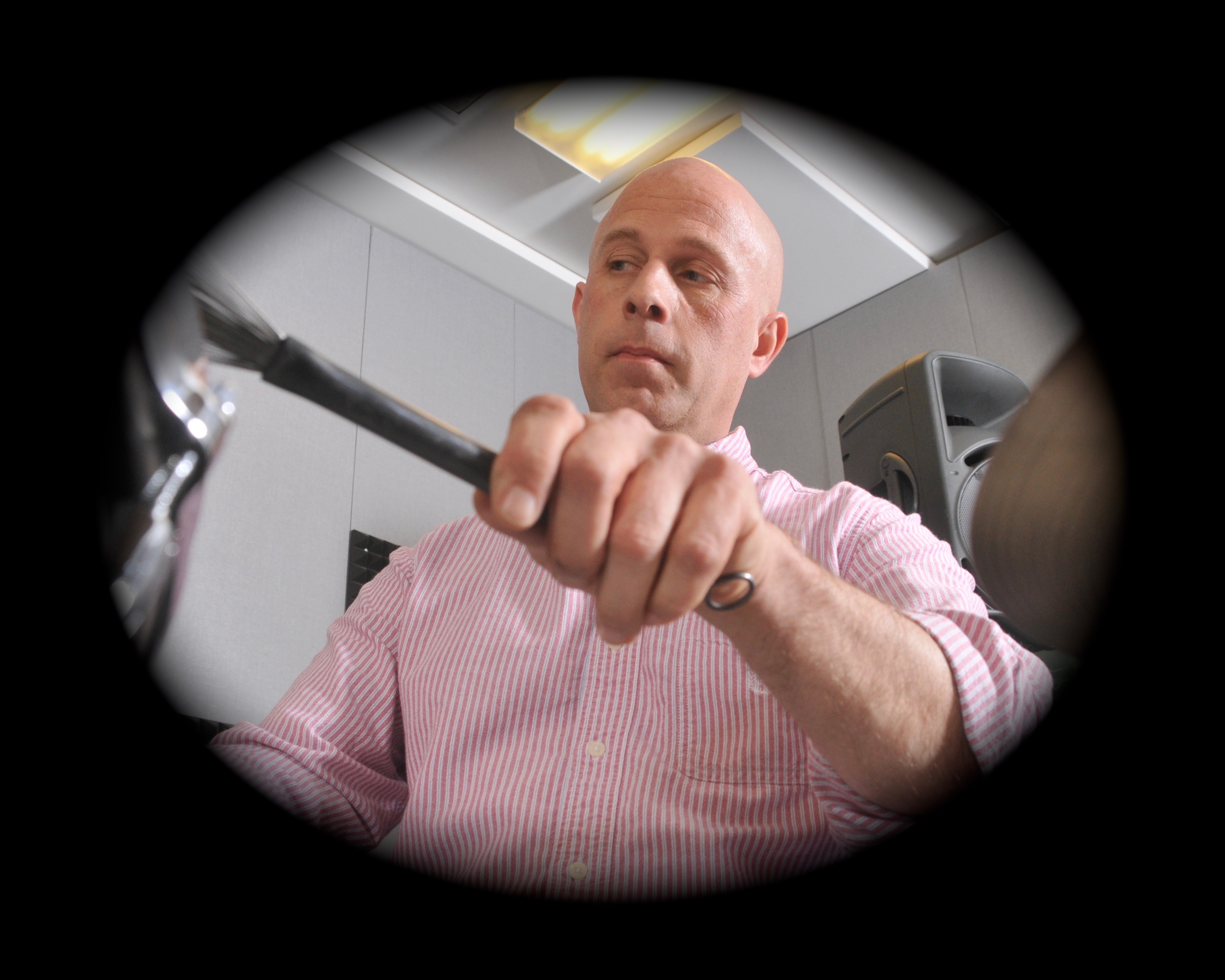 Glenn Schaft is Professor of Music and Director of Percussion Studies at Youngstown State University, where he has served since 1996. He teaches applied percussion, directs the Percussion Ensemble, is advisor/co-founder of the Youngstown Percussion Collective, and performs with the YSU Faculty Jazz Group, with whom he twice toured China, performing and teaching at acclaimed conservatories in Beijing, Nanjing, and Hangzhou. Glenn is an artist endorser with the Zildjian cymbal company, Vic Firth sticks and mallets, Remo drumheads and world percussion, and an educational consultant with Black Swamp Percussion.
His symphonic/contemporary music credits include conductors–Giora Bernstein, Jeffrey Siegel, Anton Coppola, Edwin London, Gunther Schuller, Paul Martin Zonn, Peter Schickele/P.D.Q. Bach; composers–Michael Colgrass, Michael Daugherty, David Gillingham, Karel Husa, Libby Larsen, Bernard Rands, Augusta Read Thomas, Joan Tower; and myriad ensembles–Colorado Music Festival Orchestra, Skaneateles Chamber Music Festival, "Artist In Residence" at Baldwin Wallace University with the percussion group BATTU, Cleveland Chamber Symphony, Cleveland Ballet, Ohio Chamber Orchestra, Cleveland Opera, Pittsburgh Symphony Percussion Section, Robert Page Singers, Akron Symphony, Richmond (IN) Symphony, Springfield (IL) Symphony, Youngstown Symphony, Duluth-Superior Symphony, Champaign-Urbana Symphony, Lake Superior Chamber Orchestra, Dance Theater of Harlem, and Cleveland Dance Collective.
Glenn's drumset/world music credits include Broadway artists–Billy Porter, Raul Esparza, Women of the Phantom, Chita Rivera, Donna Theodore, Will and Anthony Nunziata, 1940's Radio Hour Show US Tour; bluegrass artists–Alison Krauss, Andrea Zonn; pop vocal artists–The Texas Tenors, Engelbert Humperdink, Five By Design, The Four Lads, The Four Aces; blues artists–Robert Lockwood Jr. and Steve Cipriano; rock artists Chuck Berry, Stewart Copleland, Victor Krauss; Afro-Cuban artists–Reynaldo Gonzales, Ruben Alvarez, Michael Spiro; big bands–Cleveland Jazz Orchestra, Ernie Krivda Big Band, American Jazz Orchestra, Larry Elgart Band, Glenn Miller Band; south Indian percussionist Trichy Sankaran; jazz artists–Peter Bernstein, Paquito D'Rivera, Nick Brignola, Dave Stryker, Chip Stephens, Jim McNeely, Tony Leonardi, Todd Coolman, Randy Johnston, Sean Jones, Mike Kocour, Hank Marr, Alan Vizzutti, Marvin Stamm, Ben Monder, Clifford Barnes, Theron Brown, Alton Merrell, Phil DeGreg, Howie Smith, John Fedchock, Dominick Farinachhi, Kent Engelhardt, and Jack Shantz.
Glenn has recorded with the Youngstown Percussion Collective, Dave Morgan, Ron Coulter, John Hollenbeck, Cleveland Chamber Symphony, Scott Wyatt, Amanda Powell, Air Force Band of Mid-American, Youngstown State University Wind Ensemble, Ludwig Master Publications, and myriad jingles.
Glenn has appeared as performer, lecturer, and panelist at Percussive Arts Society International Conventions throughout the United States and served on the PAS Drumset, University Pedagogy, and PASIC Planning Committees. He has presented clinics, masterclasses and lectures at the Interlochen School of the Arts and universities such as Michigan, Indiana, Purdue, Eastern Illinois, Akron, Kent State, Southern Illinois, Slippery Rock, and Denison. His summer camp experience includes the United States Percussion Camp, Baldwin Wallace Summer Music Camp, and Illinois Summer Youth Music Camps. His university teaching credits include Eastern Illinois University, University of Illinois at Champaign-Urbana, Parkland College, Baldwin Wallace University, University of Minnesota Duluth, Concordia College, Minnesota State University Moorhead, North Dakota State University, and Cuyahoga Community College.
Glenn earned three performance degrees; DMA from the University of Illinois at Urbana-Champaign, MA from Eastern Illinois University, and BM from Baldwin Wallace University. He pursued post-doctoral studies in contemporary music and orchestral percussion at Cleveland State University, Afro-Cuban music in Havana, Cuba, and world percussion at the Berklee School of Music World Percussion Festival.
For more information please visit glennschaft.com and percussion.ysu.edu