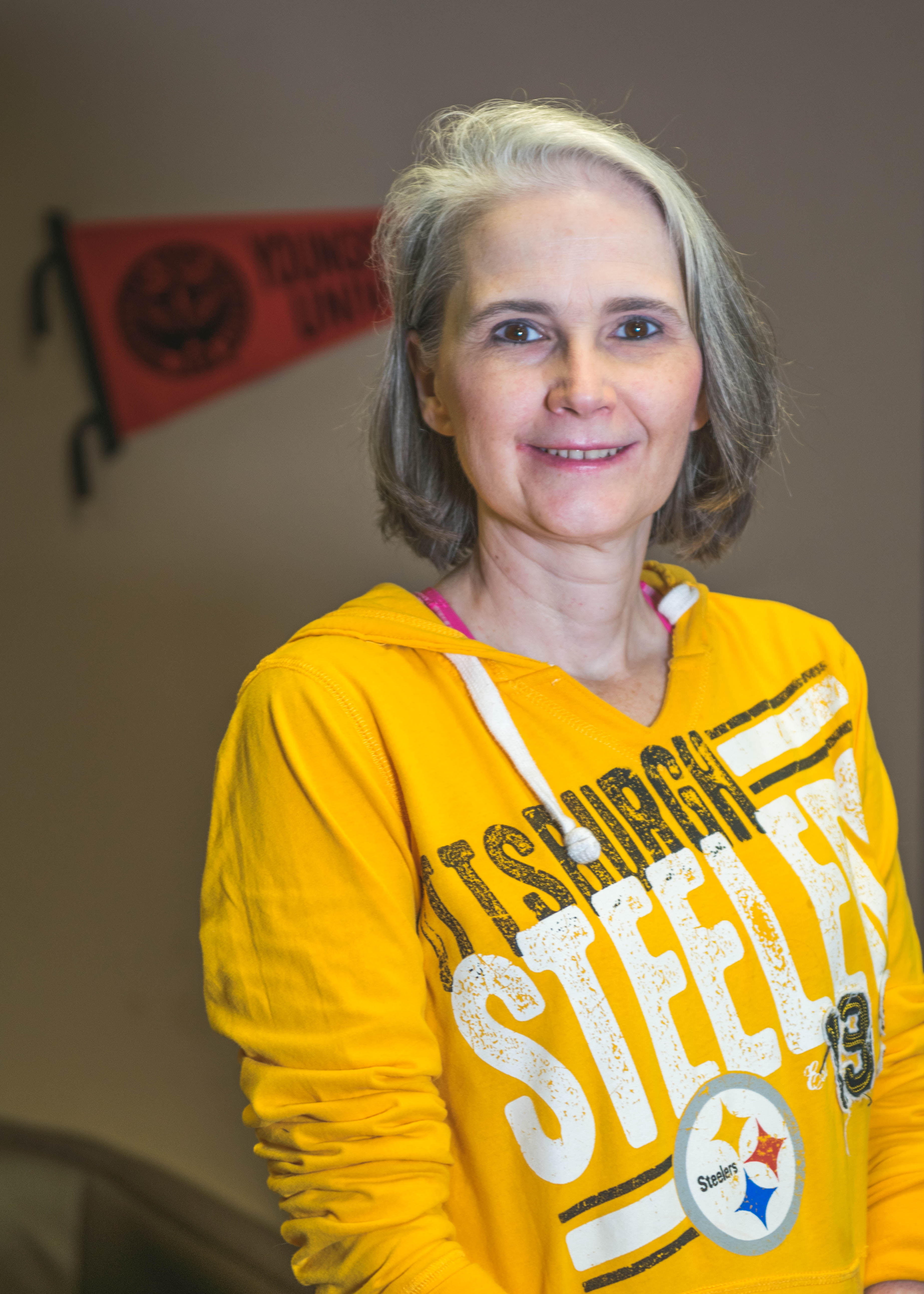 Hi! My name is Gina McGranahan and I am the Associate Director, ASC Accessibility Services; Title 2/Section 504 Coordinator for Students. I graduated from Slippery Rock University of Pennsylvania with a Bachelors Degree in Elementary Education and a Masters Degree in Special Education. During my career in education, I have worked with students of many age levels both with and without disabilities. I enjoy assisting students with disabilities in receiving the necessary accommodations they need to succeed in school and in life. If you have any questions about the office or the services we provide, please feel free to contact me.
Get to know more about me...
Chipotle or Hot Heads?
Cleveland or Pittsburgh?
Pittsburgh — I live in Pennsylvania and I am a Steelers, Penguins and Pirates fan.
If you won a free trip to anywhere in the world, where would you go and why?
I would go to Sanfelice, Italy. That is my maiden name and I would like to go and explore my ancestors.
What advice would you give to your 20 year old self?
Hang in there. Things will get rough before they get better, but you will appreciate it more now that you have worked for it.