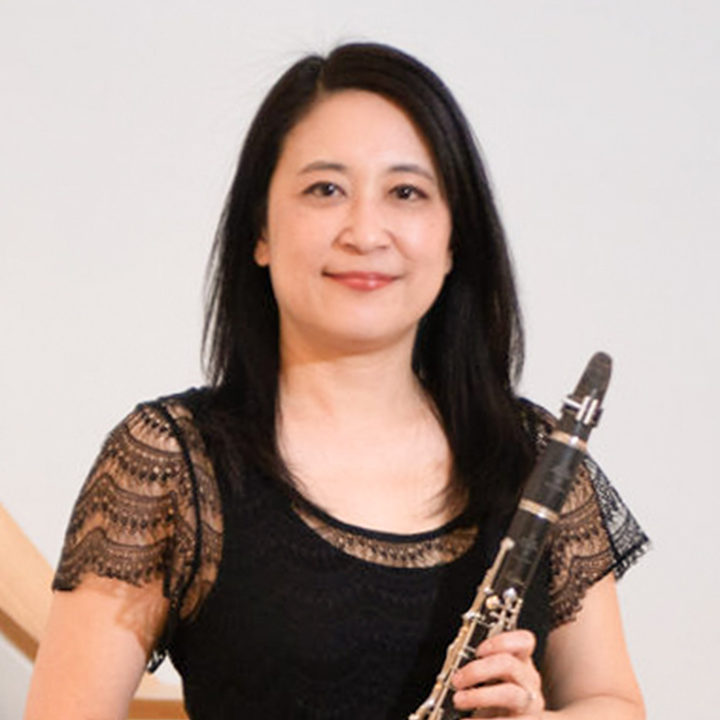 Ms. Alice M Wang
Professor
Dana School of Music & University Theatre
Bliss Hall 3041
phone: (330) 941-3636
Bio
Dr. Alice Wang is an active clinician, collaborator of chamber music, and an active orchestra player as the regular member of the Youngstown Symphony, Warren Philharmonic Orchestra, and the Opera Western Reserve Orchestra. Alice had performed in professional conferences such as the International Clarinet Association Clarinet Fest and the Ohio Music Education Association Conference as a soloist, chamber musician, as well as the Director of The Dana Clarinet Ensemble. Dr. Wang has been teaching and performing with artists from all over the world in the Hawaii Performing Arts Festival every summer since 2017.

Alice completed her Bachelor of Music in Performance at the University of Southern California under the tutelage of Mr. Yehuda Gilad and Mitchell Lurie. She later joined the studio of Sir Walter Boeykens of the Royal Conservatoire of Antwerpin Belgium where she received her masters.As part of the guest student artist program Alice had the opportunity to study with Hermann Stefansson of Royal Stockholm Philharmonic Orchestra at the Royal College of Music in Stockholmin Sweden. During the past summers Alice had participated in the Aspen Music Festival, Marrowstone Music Festival, Atlantic Music Festival, and Round Top Music Festival where she soloed with the orchestra.In 2007, Alice completed her Doctorate of Musical Arts at the University of Texas at Austin under Prof. Richard MacDowell and joined the faculty of the Dana School of Music in the same year.

Alice currently lives in Pittsburgh with her husband Kurt, and their occasionally ill-mannered dog Wally, a flock of hens, and depending on the season a thriving or failing as a bee keeper.