YSU's award-winning English Festival goes virtual again April 21, 22, 23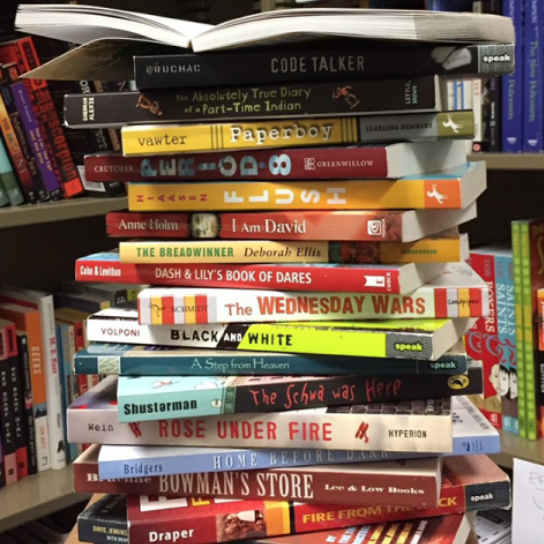 "The pandemic may have changed our methods, but it has not dampened our enthusiasm for serving teens in the region."

That's the way Gary Salvner sums up the last two years of the award-winning Youngstown State University English Festival.

"We continue our goal to serve the young people of the region by offering them stimulating reading and writing experiences, and by rewarding their efforts through engaging activities and contest prizes," said Salvner, YSU English professor emeritus and a founder and long-time leader of the annual festival on the YSU campus.

For the second consecutive year, this year's event April 21, 22 and 23 will be held online due to the Covid-19 pandemic. Nevertheless, a full program of presentations and activities is planned, with 1,325 students from more than 100 middle and high schools already preregistered to participate.

In advance of the festival, students submit entries in the Candace Gay Memorial Awards essay contest, as well as in art, music and graphic essay competitions. In addition, participating students can enter journalism, writing game, and "not-so-trivial-pursuit" contests during the event itself. Author presentations, prose and poetry writing activities, and "insight" sessions, in which YSU faculty and community experts give talks on festival books, are also scheduled.

Ruta Sepetys, a New York Times bestselling author of critically-praised books for young readers and adults, is the Thomas and Carol Gay Lecturer at this year's festival. Sepetys' works have received numerous awards, including the Carnegie Medal, and have been translated into more than 40 languages. Young adult authors Adib Khorram, Bridget Heos and Sally Pla, all designated as James A. Houck lecturers, will also offer sessions for participants.

Now in its 43rd year, the YSU English Festival is the longest-running book festival program for teen readers in the nation. It has twice received the Intellectual Freedom Award by the National Council of Teachers of English for its efforts and has drawn authors and scholars from around the country.

For more information, visit www.ysuenglishfestival.org or contact info@ysuenglishfestival.org.