YSU wins national Ethics Bowl title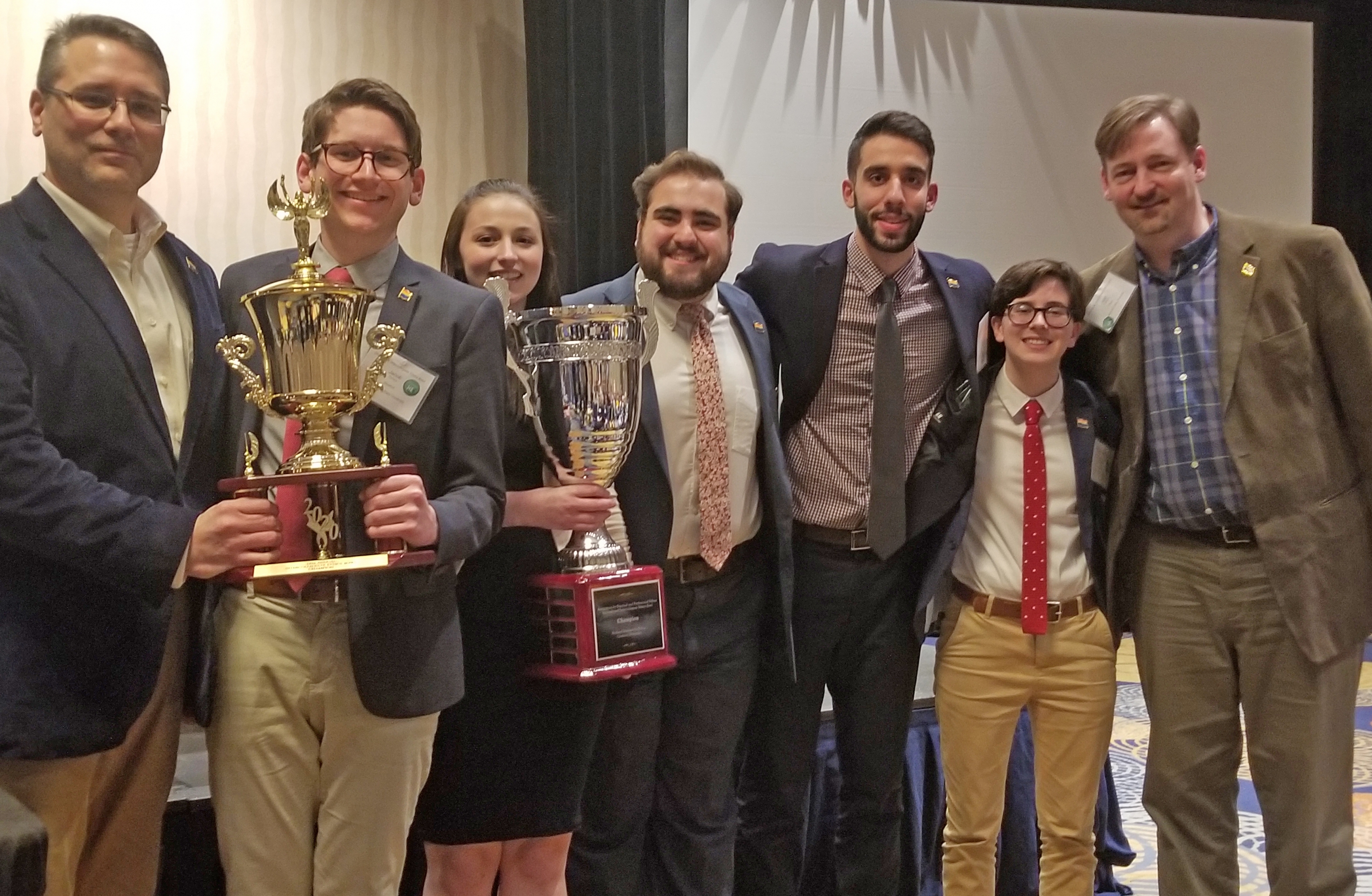 Youngstown State University's Ethics Bowl team is #1 in the nation, winning the national Association for Practical and Professional Ethics Intercollegiate Ethics Bowl in Atlanta on Sunday.
The team of YSU students Samantha Fritz, Jacob Tomory, Moataz Abdelrasoul, Eva Lamberson and Michael Factor bested squads from universities and colleges across the country, including Stanford, Yale, the U.S. Military Academy at West Point, the U.S. Naval Academy, Tufts, University of California Santa Barbara and the University of Central Florida.
The team, coached by Alan Tomhave, associate professor and chair, and Mark Vopat, professor, both of the Department of Philosophy and Religious Studies, brings to YSU two trophies – one that visits the winning school for the year and another that YSU gets to keep permanently.
YSU's team advanced to the national finals after winning the Central States Regional Ethics Bowl competition in Indianapolis for the fourth consecutive year. This was the fifth consecutive year that YSU placed a team in the national tourney.
"In the final round, the main organizer walked up after our commentary on the other team and remarked that it was the best commentary that he had ever seen," Tomhave said. "This is a person who has been involved in Ethics Bowl for a long time. A judge from earlier in the day also watched and commented that one of the things that really makes our team stand out is that they really listen and engage with the issues and arguments from the other teams."
Jacob Schriner-Briggs, a former Ethics Bowl member who graduated from YSU in 2017 and is now a student at Yale Law School, congratulated the 2020 team. "Let this team and this program serve as a testament to the importance of an education in the liberal arts and social sciences, and to the under-appreciated truth that YSU students can intellectually and industriously compete with any institution, anywhere, anytime," he said.