YSU team nabs bronze at national steel bridge competition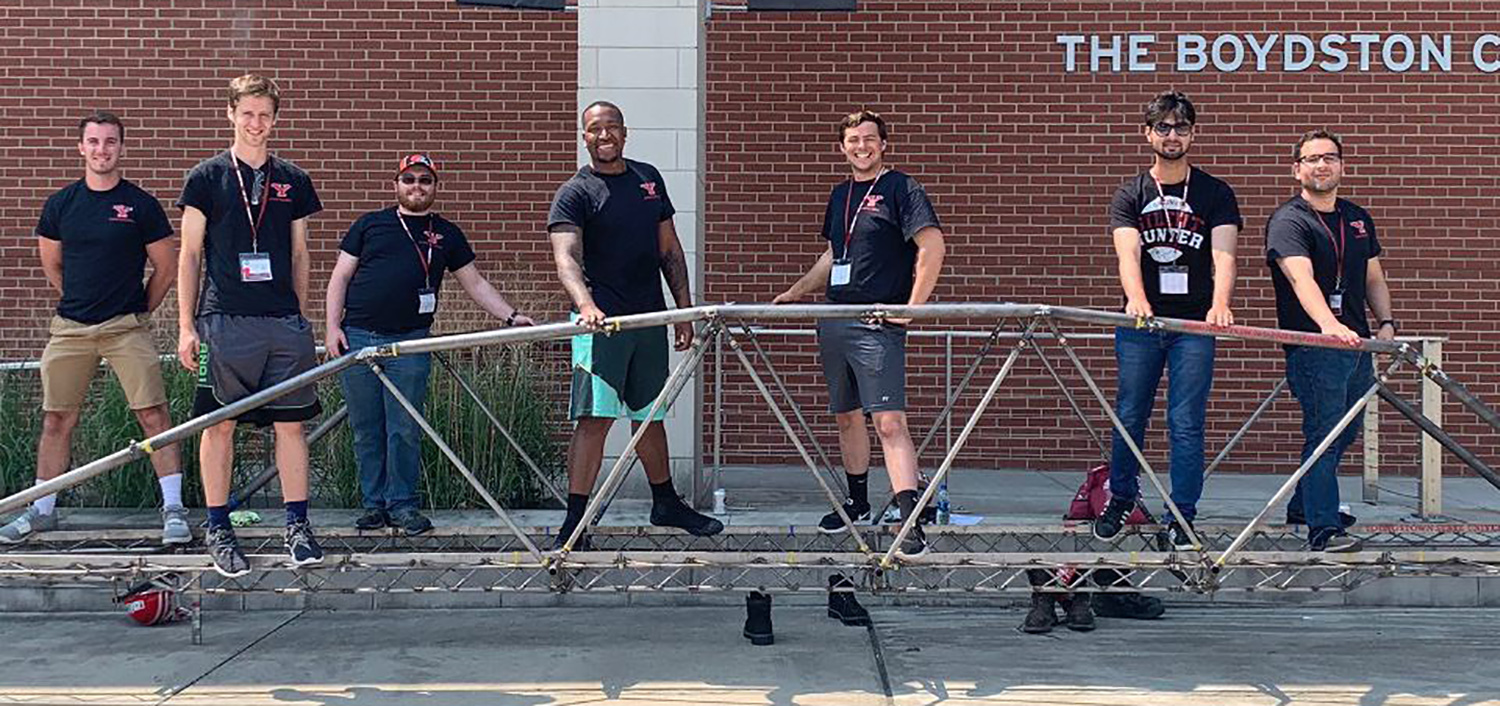 A team of seven Youngstown State University students placed third out of more than 40 teams at the 2019 National Student Steel Bridge Competition earlier this spring.
The YSU team of Spencer DeSalvo, Matthew Hone, Kenneth Anderson, Drew House, Thomas Carnes, Mohammed Khan and Luis Vindel beat out teams such schools at the University of California Berkeley, Brigham Young, University of Wisconsin, Drexel, University of North Carolina and Case Western Reserve University. Lafayette College placed first in the competition, while the University of Florida was second.
The YSU team qualified for the national competition by winning the Ohio Valley regional contest in April. The national competition was at Southern Illinois University. Anwarul Islam, YSU professor  and program director of Civil and Environmental Engineering, is the faculty advisor for the team.
The contest, sponsored by the American Institute of Steel Construction, requires teams to develop and build a scale-model steel bridge. Teams must determine how to fabricate their bridge and then plan for an efficient assembly under timed construction at the competition. Bridges are then load tested and weighed. The bridge must span approximately 20 feet, carry 2,500 pounds, and must meet all other specifications of the competition rules. Bridge aesthetics are also judged and considered in the final results.