YSU students eligible for federal pandemic grants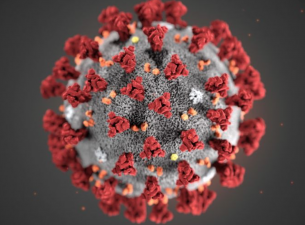 Youngstown State University students are eligible to receive funding to help with pandemic-related expenses under a new federally-funded grant program.
The Higher Education Emergency Relief Grant provides money to students for any component of their cost of attending YSU or for emergency costs that arise due to the coronavirus, such as tuition, food, housing, health care (including mental health care) or child care.
"These grants will greatly assist our students with unexpected expenses during this difficult time," said YSU President Jim Tressel, noting that rent and housing expenses have been especially challenging for students during the pandemic.
For more information and to apply for funding, visit cfweb.cc.ysu.edu/finaid/cares/cares.cfm. Students must login with their YSU portal ID and password to access the application.
In all, YSU was allocated nearly $5.2 million for the grants via the Coronavirus Response and Relief Supplemental Appropriations Act approved by Congress in December 2020.
To be eligible, students must have been enrolled at YSU on or after March 13, 2020, including students enrolled in online classes. Qualified applicants must have a completed Free Application for Federal Student Aid on file.
Students with exceptional need, such as those receiving Pell Grants, will receive priority in awarding the grants, but non-Pell eligible students also qualify, said Elaine Ruse, YSU associate vice president for Student Enrollment and Business Services.
"We strongly encourage all students to take advantage of this tremendous opportunity to offset some of the expenses they've incurred due to the pandemic," Ruse said.
Similar grants were offered to students last Spring via the federal Coronavirus Aid, Relief and Economic Security Act. Ruse said those funds have since been exhausted.
For more information, call the YSU Office of Financial Aid and Scholarships at 330-941-3505 or the Penguin Service Center at 330-941-6000.