YSU Students complete Fall 2022 Beeghly Fellowships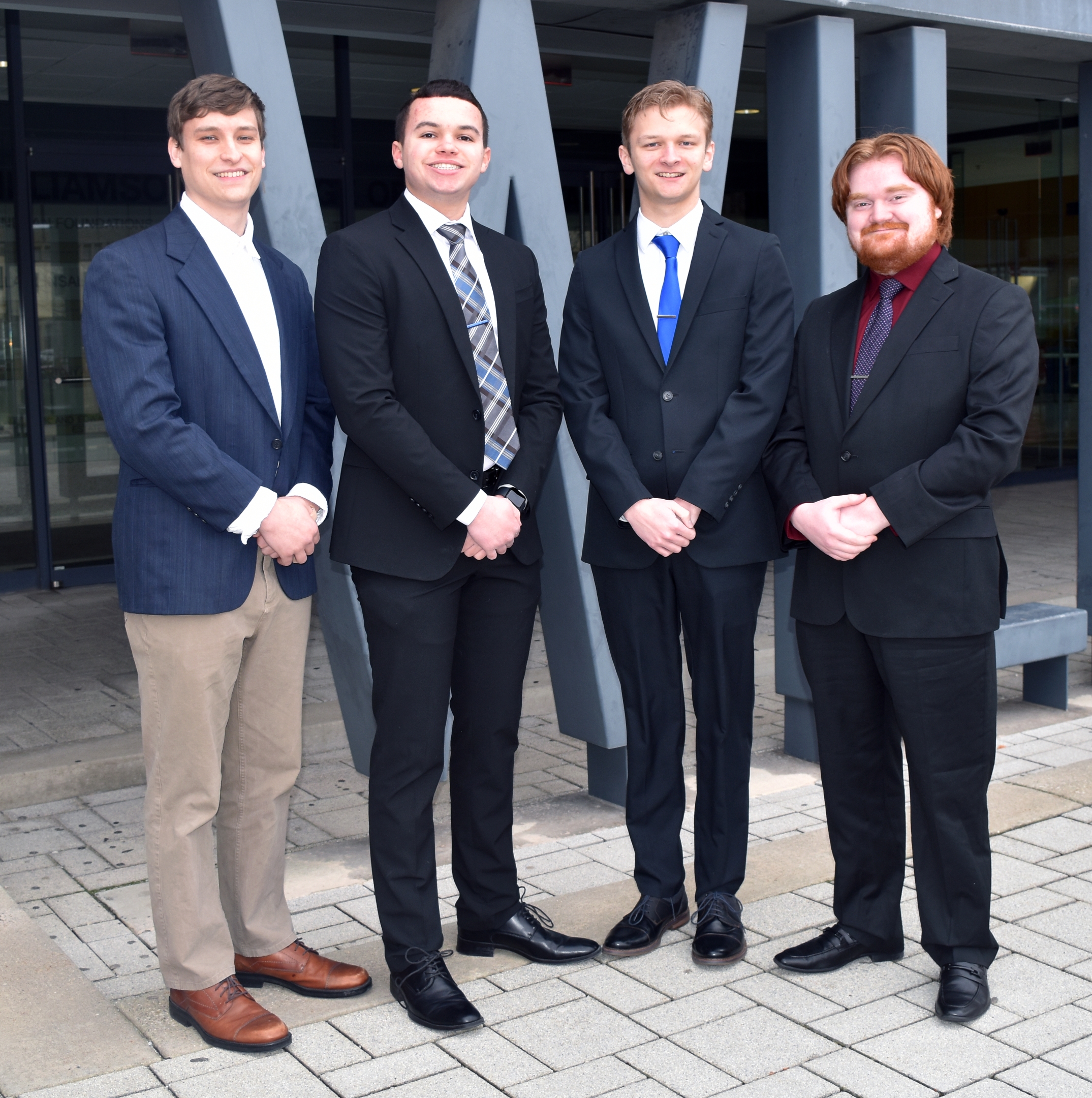 Shawn Korpi, Jakob Peters, David Kimpton and Alexander Sinopoli, students in the Williamson College of Business Administration at Youngstown State University, are the latest John D. Beeghly Fellows.

The program, made possible by an endowment at the YSU Foundation by Beeghly's wife and children, provides students with a paid fellowship to work on projects with the Ohio Small Business Development Center, Export Assistance Network and Procurement Technical Assistance Center at YSU.

Projects include domestic and international market research, financial modeling, export readiness studies, business viability analysis, cash flow projections, sales forecasting, marketing and social media strategies, research on government contracting opportunities, marketing capability statements, and outreach for government contracting efforts.

"The generous gift made by the John D. Beeghly Family is an important investment in our business students," said Kelly L. Wilkinson, WCBA dean. "The gift provides our students with career-related experiences in regional businesses, so it is a collaborative 'win-win' for both WCBA students and the Mahoning Valley."

Beeghly was a lifelong resident and businessman in Youngstown, Ohio, and son of area industrialist and philanthropist, Leon A. Beeghly. Beeghly served as vice president and director of Standard Slag Co. and Stancorp, Inc., a holding company for industrial businesses.

The fellows:

Shawn Korpi of Boardman, Ohio, is a Business Administration major with a minor in Economics graduating in December. Korpi plans to begin a career in retail management at Kohls with a long-term goal of ending up in business consulting or management.

Jakob Peters of Boardman, Ohio, is an Economics major with a minor in International Business and expects to graduate in December 2023. He then plans to obtain a master's degree in Economics, aspiring to be an economist or establish a career in international trade.

David Kimpton of Boardman, Ohio, is a senior majoring in Human Resource Management and minoring in Marketing and plans to graduate in December 2023.

Alexander Sinopoli of Hubbard, Ohio, is a Business Administration major with a minor in Marketing who will graduate in May 2023.