YSU students attend Data Mine Symposium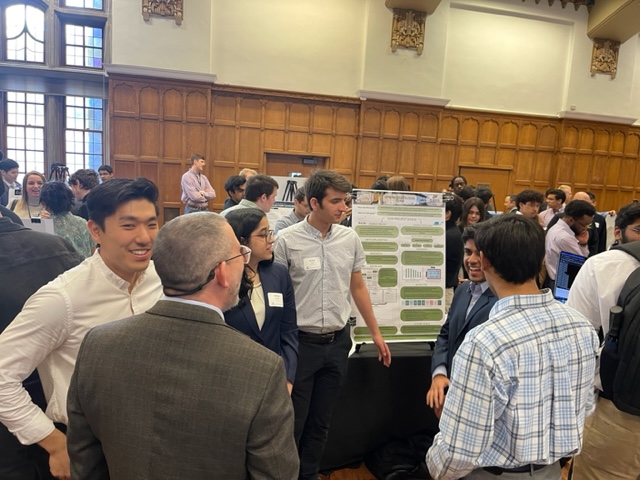 Youngstown State University students participating in the YSU Data Mine, with the division of Workforce Education and Innovation and the department of Mathematics and Statistics, attended the Data Mine Corporate Partners Symposium at Purdue University.
The symposium showcased the collaboration between students and Corporate Partners during the 2022-2023 academic year. More than 80 projects were presented during a poster session that included posters from the 11 YSU students in attendance.
YSU Data Mine, in collaboration with the Purdue University Data Mine, creates opportunities for undergraduate and graduate students from all majors to gain exposure to the field of data science. The Data Mine is an interdisciplinary learning community that works alongside corporate industry leaders, faculty and mentors and prepares students to solve today's toughest challenges while planning for the jobs of tomorrow.