YSU Student Investment Fund places in global competition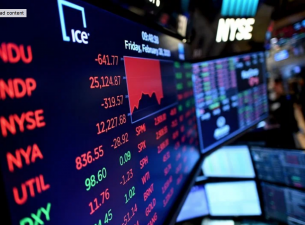 The Student Investment Fund in the Williamson College of Business Administration at Youngstown State University placed second among 40 schools worldwide in a recent global portfolio competition.
The competition was part of the Global Asset Management Education Forum set for New York in late March. While the forum, the largest student-run financial conference in the world, was cancelled due to the coronavirus pandemic, the global portfolio competition was held, with YSU's SIF placing second in the undergraduate growth portfolio category.
"I am extremely proud of what our students have achieved," said Huaiyu Peter Chen, associate professor of Finance and faculty advisor. "Watching them learn how to make sound investment decisions in the stock market is the happiest moment of my teaching career at YSU."
The YSU SIF started in 2008 with $250,000 provided by the YSU Foundation. From 2008 to 2013, the fund received an additional $50,000 a year from the Foundation to invest. Students meet regularly to develop an investment strategy, research and invest in specific stocks, learn from investment professionals and track investments. As of the end of 2019, the portfolio was valued at $1.7 million.
"We look for quality businesses run by quality people that can compound their earnings rapidly," SIF President Jacob Rauschenberg said. "We have a solid team approach. We all enjoy learning and discussing what makes a business tick and we provide a home for students who are passionate about investing."
SIF officers receive scholarships from the YSU Foundation, funded via dividends earned from investments. SIF officers and their future employers include Jacob Rauschenberg, Federated Hermes in Pittsburgh, Pa.; Alexa Coburn, continuing internship with Valmark Financial Group in Akron; Autumn Kirila, ThermoFisher Scientific in Boston; and Kelli Dougherty, Raymond James in Columbus.