YSU Student Investment Fund exceeds $2M, among largest in nation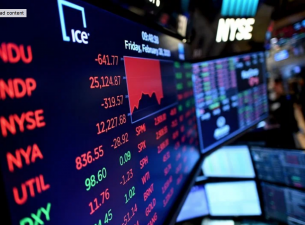 An investment fund managed by Youngstown State University students continues to significantly outperform stock market benchmarks as its value has grown to more than $2 million, making it one of the largest student-managed funds in the nation.

The YSU Student Investment Fund, started in 2008 with a gift of $250,000 from the YSU Foundation, has outperformed the S&P 500 Index in eight out of the last nine years, including a total return of 15 percent so far this year (compared to the S&P 500 yield of 2.62 percent).

"I am extremely proud of what our students have achieved," said Huaiyu Peter Chen, associate professor of Finance and SIF faculty advisor. "I hope their learning experiences with the SIF will unleash their potential and lead them to successful careers in the investment field."

SIF, part of YSU's Williamson College of Business Administration, consists of students of all majors who learn how to actively manage an investment portfolio consisting entirely of equity securities. The mission of the club is to help YSU students gain real-life investing experience through teaching them how to analyze stocks and apply an investment philosophy.

"The portfolio's success can be attributed to the fund's long-term investing strategy and thorough research conducted by club members," said Jeffrey Senediak, president of the fund. "Each member brings to the table a unique perspective and fresh ideas about what companies the fund should add to or eliminate from its portfolio."

Students engage in weekly discussions about pertinent market news, perform security research for stock pitches, make buy/sell decisions regarding holdings in the portfolio, and prepare sector analyses for the fund's annual report to the YSU Foundation.

"Being a part of the Student Investment Fund has had a great impact on me as a student," said Tommy Murphy, vice president. "There's a lot to be taken away from SIF, whether it's a potential employer coming in to speak about their career, learning to implement the strategies that Dr. Chen teaches us, or connecting with former SIF members to get insight on their paths and experiences."  

The four officers of SIF receive scholarships from the YSU Foundation in recognition of their leadership. Dividends earned from portfolio help fund the scholarships and member attendance to the annual Quinnipiac Global Asset Management Education Forum in New York.