YSU steel bridge team places second in national competition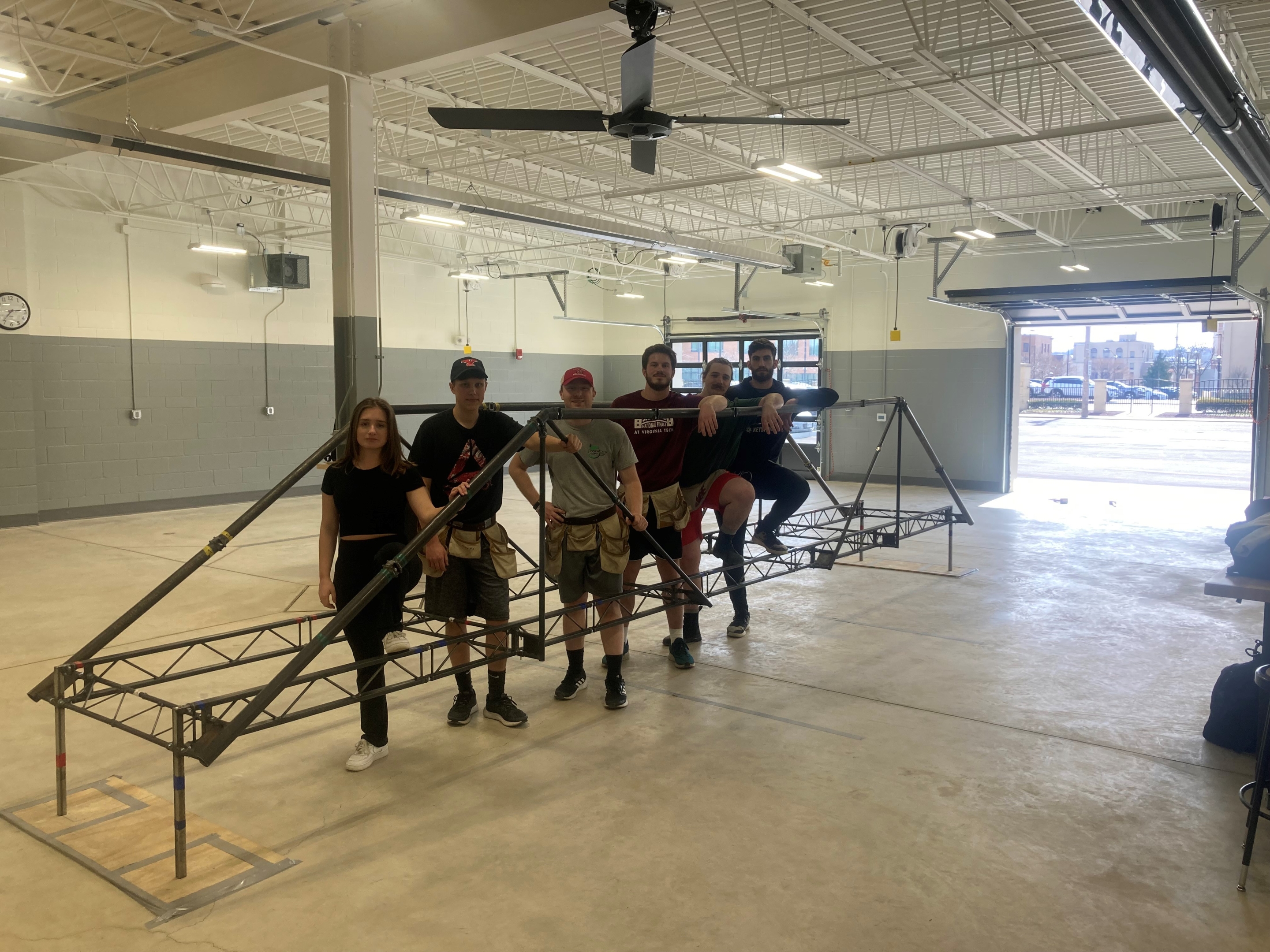 Youngstown State University's Steel Bridge team made program history by placing second overall in the National Steel Bridge Competition.
The second place finish is the highest achievement of any YSU Civil Engineering Steel Bridge team at the national level. The competition, held at the University of California, San Diego June 2-3, pitted YSU's team against other universities such as Virginia Tech, UC Berkeley, UIUC and the University of Michigan.
In addition to finishing second overall, the Steel Bridge team took first in aesthetics and third in economy. Headed into the national competition, the steel bridge team has placed first in the last seven regional contests.
For the competition, teams were tasked with designing, fabricating and constructing a conceptual scaled steel bridge to serve as a hypothetical crossing in the San Diego National Wildlife Refuge. The bridge must be able to support the weight of pedestrians, cyclists and equestrians as well as maintenance and park vehicles. As the location was a wildlife refuge, students also had to respect the existing habitat, and take into account that no construction activity could take place within the river.
The Steel Bridge team is comprised of members Nathan Chalus, Civil Engineering major, Homestead, Pennsylvania; Zachary Glavic, Civil Engineering, Canfield, Ohio; Jacob Huzyak, STEM First Year Engineering major, North Canton, Ohio; Michael Sandora, Electrical Engineering major, New Castle, Pennsylvania; Marshall Sarisky, Civil Engineering major, Youngstown, Ohio; and Klea Shehu, First Year Engineering major, Tirana, Albania.
Anwarul Islam, professor of Civil Engineering, is the faculty advisor for the Steel Bridge team.