YSU professor, students conduct research at Berkeley National Laboratory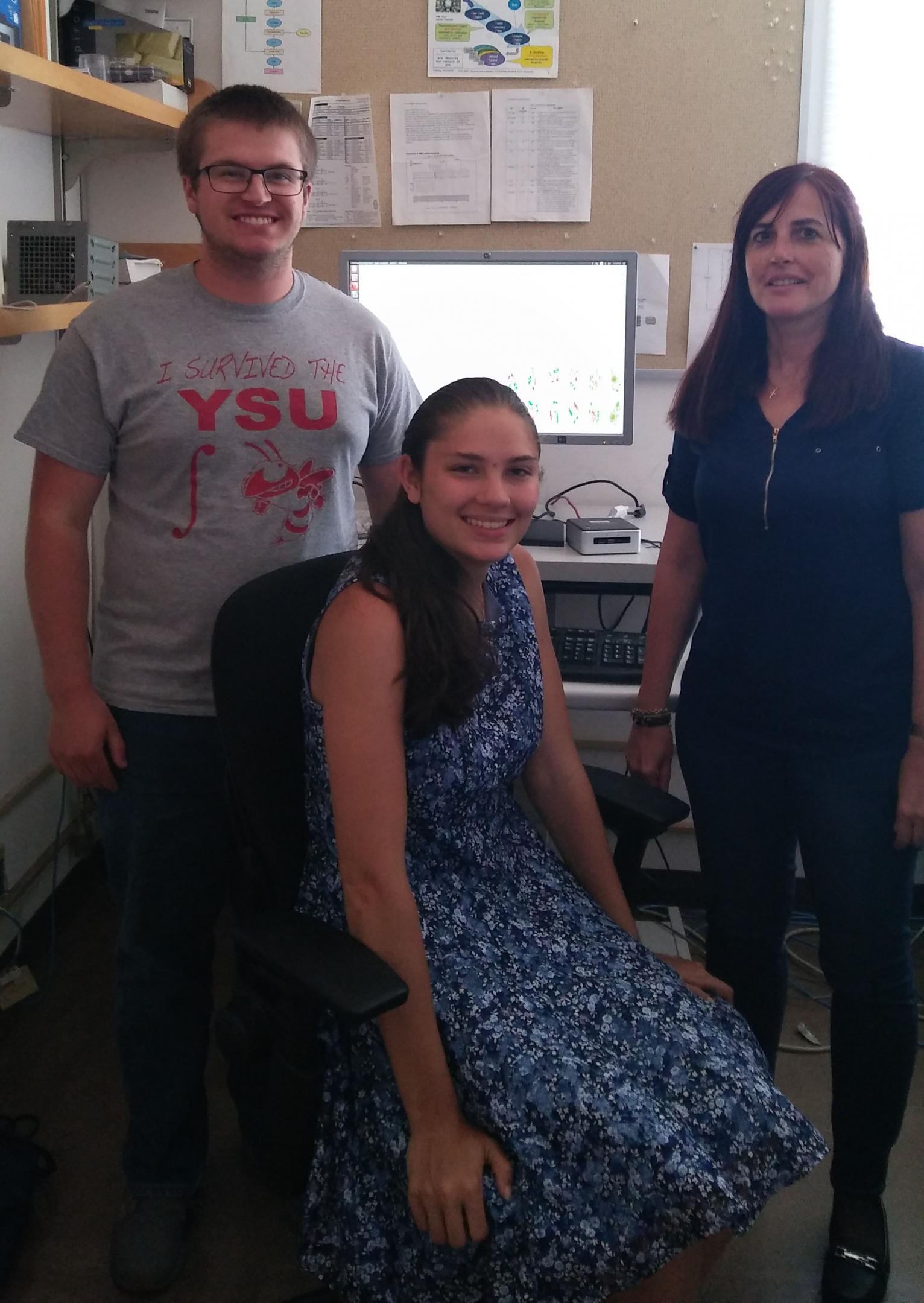 Youngstown State University professor Alina Lazar and students Alexandra Ballow and Tyler Leibengood have been chosen to participate in a 10-week research program at Lawrence Berkeley National Laboratory on the campus of the University of California-Berkeley.
"This paid internship is an extraordinary opportunity for our students," stated Lazar. "Not only do they have the chance to live in the Bay Area for the summer but they also get to work on research projects together with other interns and scientists at the lab. They learn programming and data analysis skills and they attend a wide range of scientific seminars about active research areas at LBNL."
Lazar, professor of Computer Science and Information Systems at YSU, is sponsored by the Department of Energy through the Visiting Faculty Program. The Visiting Faculty Program supports the professional development of current faculty members through scientific research collaborations with DOE laboratory scientists. Lazar was able to invite up to two student participants from YSU to take part in the program as well.
Ballow, a junior Mathematics and Physics major from Deshler, Ohio and Leibengood, a senior Mathematics and Physics major from Clyde, Ohio, are supported by the BLUFF undergraduate internship program.
The YSU team have joined efforts with the lab as part of the Scientific Data Management Group, working with researchers John Wu and Alex Sim. Students participate in all stages of the research project, they are required to submit a research paper and present a poster at the end of the internship.
"This is my second summer at the lab and I consider the Visiting Faculty Program a great opportunity that allows me to develop new research collaborations and extend my research agenda," said Lazar. "I plan to continue working on these research projects during the academic year and to involve YSU undergraduate and graduate students interested in pursuing research."
Berkeley Lab, founded in 1931, is a member of the national laboratory system supported by the U.S. Department of Energy through its Office of Science. Managed by the University of California, the lab is charged with conducting unclassified research across a wide range of scientific disciplines and has 13 Nobel prizes associated with research conducted at the lab.
Read more about the team's research on the Bluff Summer Internship blog.